« "The Real Inconvenient Truth "~ Insane Writer Of This Article! | Main | Obama and Dems To Lift Debt Ceiling By $1.8 TRILLION, They Fear 2010 Backlash »
December 11, 2009
'Fort Hood Community Strong' set for Today!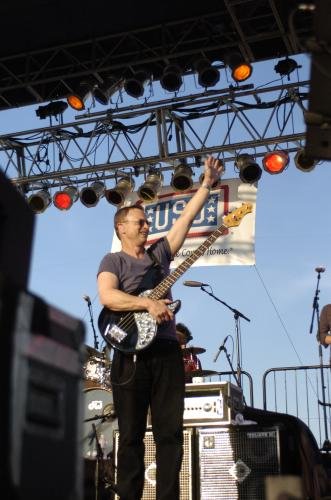 Gary Sinise and the Lt. Dan Band

This Friday there will be a free event for all Soldiers and Families at Hood Stadium. More than 50,000 troops and their families and members of the Fort Hood's local community are expected to participate in "Fort Hood Community Strong," a day for healing, fun and entertainment to uplift the spirits of the Fort Hood Community in the wake of the Nov. 5 shooting incident. Held at Hood Stadium, this event will feature free carnival rides, games, concerts and
food.
'Fort Hood Community Strong' set for Friday
Fort Hood and local community members are invited Friday to Fort Hood for a day of reflection, education and fun.
The post, joined by USO; Fort Hood Family and Morale, Welfare and Recreation; and the Army and Air Force Exchange Service, is hosting "Fort Hood Community Strong," part of an initiative to help the area move forward from the Nov. 5 mass shooting that left 13 dead and more than 30 wounded.
The day includes activities for families and performances by Gary Sinise and the Lt. Dan Band, comedian Dana Carvey, rapper Chamillionaire and the Zac Brown Band.
It's also a way for soldiers, families and community members to stop and take a break. Fort Hood has been churning because of deployments and busy schedules for the last seven years, Col. (promotable) John Rossi said.
"What can we do to help?" was the most frequently asked question officials heard in the days and weeks following the shooting, Rossi said. Friday includes a ceremony to recognize local community members, organizations and businesses for their contributions to Fort Hood during that time.
Those include H-E-B, which raised more than $280,000 for the Central Texas-Fort Hood Chapter of the Association of the U.S. Army fund for Nov. 5 victims and families.
USO stepped to the plate once officials learned about the post's intentions, said Robin Crouse, USO Fort Hood center.
"This day is meant to bring our community together – soldiers, family members and the greater Fort Hood community to just have fun and relax," Crouse said. "USO is proud to partner with so many to bring this day to the soldiers and families of the Great Place."
The event is set to take place from 1 to 7 p.m. at Hood Stadium, and it is free and open to the public. The day will feature free carnival rides, games and food, including sandwiches, chips, ice cream and drinks served from the H-E-B Mobile Kitchen.
Also scheduled to appear are National Hot Rod Association Army car driver Tony Schumacher, Mallory Lewis and "Lamb Chop," Bonzo Crunch the clown, the Houston Texans Cheerleaders, STAIND lead singer Aaron Lewis and Nick Jonas of the Jonas Brothers.
Jonas is set to visit Meadows Elementary School and Smith Middle School Friday morning.
For more information on how to support the USO and Fort Hood, go to www.usocommunitystrong.org. Those who attend Fort Hood Community Strong can post photos at www.flickr.com/groups/usocommunitystrong.
Contact Amanda Kim Stairrett at astair@kdhnews.com or (254) 501-7547.
'Fort Hood Community Strong' schedule:
1 p.m.: Opening ceremony. national anthem, recognition of distinguished guests and donors, awards presentation and Tony Schumacher trophy presentation
1:15 p.m.: Aaron Lewis from rock group STAIND performs acoustic set
1:45 p.m.: Chamillionaire
2:55 p.m.: Gary Sinise and the Lt. Dan Band
4:55 p.m.: Dana Carvey
5:10 p.m.: Zac Brown Band
6:30 p.m.: Awards presentation and event conclusion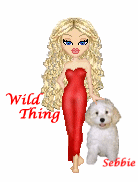 Wild Thing's comment.........
Fantastic I am so glad they are doing this.

.... Thank you Jim for sending this to me.


Posted by Wild Thing at December 11, 2009 04:47 AM
---
Comments
HOOAH! The Post and the community coming together. One of the best things about the whole event is that it will be devoid of Washington Elitist slimeballs. This is not about politicians, but rather about an Army post, its residents and its community support.
ARMY STRONG!
"Never Forget Ft. Hood Texas 11/5/09!" because
http://www.cafepress.com/frankopinions/6950541
Posted by: Frankly Opinionated at December 11, 2009 08:40 AM
---
Frankly, big smile. yesssss HOOAH!
Posted by: Wild Thing at December 12, 2009 12:13 AM
---