« Anti-Gun Bill White Announces Bid for Governor of Texas | Main | MUSLIM With Terrorist Connections Dr. Louay Safi Lectured At Fort Hood Last Week ~ This is INSANE To Have Allowed This! »
December 09, 2009
COP15 Copenhagen Summit in Disarray After 'Danish text' Leak
Copenhagen climate summit in disarray after 'Danish text' leak
The UN Copenhagen climate talks are in disarray today after developing countries reacted furiously to leaked documents that show world leaders will next week be asked to sign an agreement that hands more power to rich countries and sidelines the UN's role in all future climate change negotiations.
According to the leaked documents the proposal would see more power in the hands of rich nations, the UN's negotiating role sidelined and the Kyoto Protocol abandoned.
Developing nations are furious and say they will not sign on to an inequitable deal that they argue would limit their economic growth.


The Saudi delegates threw hot oil on the junk scientists yesterday at the Copenhagen Summit when they called for an independent investigation into the Climategate scandal:

Russia Today: Saudi Arabia called for an independent investigation into Climategate Monday, warning that the scandal over stolen e-mails threatened to undermine the global-warming negotiations beginning in Copenhagen. We believe this scandal — or what has been referred to as the climategate scandal — we think this is definitely going to affect the nature of what could be trusted in our deliberations, the Saudi Arabian negotiator said.
The junk science summit got off to a rocky start.
THE UN Climate Change Summit started this week in Copenhagen with far more dissent than its organisers hoped for from two extremes of the climate change debate
. We had the "grandfather of climate change", James Hansen, describing the proceedings as counter-productive and "a farce", while the chief Saudi Arabian negotiator to the summit, Mohammed al-Sabban, doubts the current science and suggests there is no longer any point in seeking agreement to reduce emissions.
It is therefore certain that the global political debate on managing carbon emissions and climate change will continue well beyond the Copenhagen summit. It is to be hoped that the scientific debate is also permitted to continue.
Results released this year suggest that the degree of scientific certainty falls short of that desirable before we set binding targets and dollar values on carbon emissions. Indeed, Tim Flannery, chairman of the Copenhagen Climate Council admitted that: "We can't pretend we have perfect knowledge: we don't."
This is a refreshingly honest comment when contrasted with some of the statements in the hacked emails of the Climatic Research Unit, UK, made by leading British and US climate scientists, who were caught with their fingers on the "delete button" when faced with climate data that failed to agree with their computer models.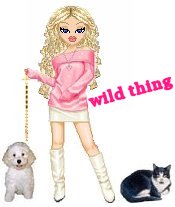 Wild Thing's comment...........

A Climate change agreement in Copenhagen now looks set to be DOA. The Third World will never agree to limit their economic development so environmentalists in well-off countries can feel better about themselves.
There is a reason Al Gore hauled ass from this. He has been dead silent the last 2 weeks.
Posted by Wild Thing at December 9, 2009 04:50 AM
---
Comments
I'm surprised the sham has lasted this long. I'm waiting for Lord Monckton to throw a couple more logs on this fire. But the kicker here is the "under developed" countries not liking the deal. Sorta like Detroit waiting for obama to dip into his "Stash" and dole out some money to these "po folks".
Posted by: Mark at December 9, 2009 07:01 AM
---
Hot Damn! This whole "climate change" ruse may have gone over the cliff. Too much controversy with more likely to pop up.
Now if we can just defeat this health care scam.
Posted by: TomR at December 9, 2009 02:48 PM
---
I agree, I hope there will be more and more
controversy and fighting among all those
that attend this monster thing.
Posted by: Wild Thing at December 10, 2009 12:50 AM
---