« TV Ratings Hannity 's Interview of Sarah Palin Zooms Ahead! | Main | Dangerous Obama May Put Americans Under World Judges' Power »
November 21, 2009
With Obama As President ~ Americans Expect Islamic Terror Strike Within 6 Months
Americans expect Islamic terror strike within 6 months
Survey shows 65% confirm attack somewhat or very likely
Two-thirds of Americans expect an Islamic suicide bomb attack on American soil within six months, according to a new poll that also shows Republicans are significantly more concerned than Democrats.
Fritz Wenzel of Wenzel Strategies said one of the most shocking findings of his recent polling on the subject was that 65 percent are expecting an attack within six months.
"Some of the communication between Fort Hood shooter Hasan and al-Qaida figures included discussion of such attacks inside the United States, and it has been a common form of violence in the Middle East for years," he said. "Now, Americans appear resigned to the fact that these attacks will soon come to our shores."
He asked a series of questions in a WorldNetDaily/Wenzel Strategies survey regarding the recent Fort Hood attack, allegedly carried out by Muslim Maj. Nidal Hasan. The survey, Nov. 13-16, used an automated telephone technology calling a random sampling of listed telephone numbers nationwide. The survey has 95 percent confidence interval. It included 806 adult respondents and carries a margin of error of plus or minus 3.4 percentage points.
"More than one-third of respondents – 36 percent – said they think it is 'very likely' that such an attack will take place in the next six months, while another 29 percent said it is 'somewhat likely,'" he reported.

Wenzel said there is "a huge partisan split on this, as 84 percent of Republicans said they think it is likely … while just 47 percent of Democrats felt the same way."
The survey also revealed a plurality of Americans believe the Fort Hood attack was an act of Islamic terrorism.
The survey asked: "Do you think that the killings at Fort Hood were an act of terrorism by a calculated Islamic terrorist or an act of a mentally deranged man?"
Forty-nine percent identified the deaths of 13 adults and one unborn child and the dozens more injured as Islamic terrorism, including 65 percent of Republicans and 31 percent of Democrats. More than half of the independents agreed with the GOP.
About one-third of the respondents said the attack was the act of a deranged man.
The survey also asked what Americans believe should be done with the estimated 15,000 Muslims in the U.S. military following the attack. Forty-eight percent said the military needs to do much better – and more – screening of Muslims. The military also should follow up on potential threats, they agreed.
"This is a reasonable response, given that the shooter had reportedly reached out to al-Qaida figures in a string of e-mail communications and had contact with radical imams before the shootings, and that military leaders were apparently aware of his communications but did nothing," Wenzel's analysis concluded.
"That just 14 percent said Muslims should be expelled from the U.S. military shows some tolerance and a trust that Army leaders probably know the right action to take in such situations, but that they somehow failed to take proper action," he wrote.
Another 11 percent said Muslims serving in the U.S. military should be allowed to claim status as conscientious objectors to avoid deployment to war zones when the U.S. is fighting against Islamic enemies.
"Democrats were twice as likely as Republicans to say that the military should respond to the shootings by instituting widespread Muslim sensitivity training, but even at that, just 11 percent of Democrats thought that was the best response," Wenzel said.
However, only 9 percent of Americans believe the terror attack will result in the end of political correctness in the military, despite "strong evidence" it contributed significantly. Other respondents were divided over the question.
"This probably reflects a doubt that the wave of political correctness that has washed over U.S. institutions can be reversed by one incident, heinous as it was. Even after the attacks of September 11, 2001, there was a pocket of resistance to some reforms, including the Patriot Act, designed to better protect Americans, but the Hasan shootings were an utterly predictable disaster waiting to happen, and the fact that so few think action can be taken to prevent repeated attacks in the future is disappointing and shows a recognition that our societal structures are growing ever weaker," Wenzel noted.
Fifty-five percent of the respondents blamed Hasan for the massacre; with 10 percent blaming President Obama, 13 percent Army leaders, 13 percent Islam and another 9 percent unsure.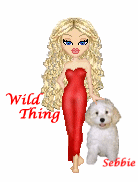 Wild Thing's comment.........
The title could easily read........Americans expect follow up to Ft Hood Islamic terror strike within 6 months
Regarding the terrorist attack at Fort Hood were lectured not to judge the terrorist! Obama made NO ONE feel secure, if anything, we now see we are on our own. If the MILITARY can't be safe, we are sitting ducks.
I think those who foolishly thought that electing a 'former' muslim who would sweet talk the other muslims into loving us and not wanting to kill us are starting to wake up.
Obama and his administration has sent a message to the death cult world that it is willing to submit to them, and that they are welcome.

....Thank you Mark for sending this to me.


Mark
3rd Mar.Div. 1st Battalion 9th Marine Regiment
1/9 Marines aka The Walking Dead
VN 66-67


Posted by Wild Thing at November 21, 2009 06:45 AM
---
Comments
Don't judge the poor jihadists? Heck, war is a judgmental activity and those who insist upon being non-judgmental usually don't end up very well in it. Political correctness sucks.
See Mike Kaminsky's update of Patton's famous speech for today on YouTube:
http://www.youtube.com/watch?v=xyUX6wV1lBQ
Posted by: Anonymous at November 21, 2009 10:33 AM
---
We have already had a number of terrorist attacks carried out by individual muslims and a number of attacks thwarted by groups of muslims. This survey probably referred to a major attack similar to 9/11.
obama and company are doing all they can to provoke such an attack. By showing weakness, by declaring terrorism as a civilian crime rather than a military act of war, by giving terrorists American citizen legal rights, by appointing muslims in high Homeland Security positions, by keeping the borders undefended, by demoralizing our intelligience services, etc.
I won't say within six months, but there is certainly a heightened likelyhood of a major terrorist attack on US soil as a result of muslim obama's policies.
Posted by: TomR at November 21, 2009 12:29 PM
---
Maybe if its bad enough Congress will grow a pair and impeach the son of a bitch.
Posted by: Mark at November 21, 2009 03:30 PM
---
WRONG for we already had one on November 5th at Fort Hood!
Posted by: darthcrUSAderworldtour07 at November 21, 2009 06:49 PM
---
Anonymous , thank you so much for the link.
Tom, I agree, it may not be that soon but it
is there smoldering and given the ok by those
that keep this PC insantiy going.
Mark, I want that sooooo much.
Darth, Yes, I am thinking they mean since
then but they should have said that.
Posted by: Wild Thing at November 22, 2009 12:43 AM
---