« Obama Will NOT Salute......AGAIN! | Main | Retirees and Vets Allowed to Salute Flag »
November 17, 2009
Obama Green-lights Arab Land Grab
Obama admits he is a MUSLIM!
Obama green-lights Arab land grab
But Israel threatens retaliation if U.N. approves Palestinian state
TEL AVIV
A top Palestinian Authority official told WND that the PA reached an understanding with the Obama administration regarding a Palestinian threat to unilaterally ask the United Nations to recognize a Palestinian state outside of negotiations with Israel.
Ahmed Qurei, former PA prime minister and member of the Palestinian Liberation Organization executive committee, said in an interview that the PA "reached an understanding with important elements within the administration" to possibly bring to the U.N. Security Council a resolution to unilaterally create a Palestinian state.
Asked to which "elements" he was referring, Qurei would only say they were from the Obama administration.
A top PA negotiator, speaking on condition of anonymity, named the U.S. ambassador to the U.N., Susan Rice, and National Security Council member Samantha Power as among the Obama administration officials who were involved with the Palestinians' U.N. threat.
Despite widespread assumptions the U.S. would veto any such U.N. Security Council resolution, the PA negotiator said that in initial discussions, the Obama administration did not threaten to veto their conceptual unilateral resolution.
"The U.S. told us that they prefer a negotiated settlement with Israel, but if we (Palestinians) insist on a resolution, the Americans will not necessarily reject it," the PA negotiator said.
"The U.S. has a history of never before vetoing any U.N. move to create a new state," the negotiator pointed out.
Chief Palestinian negotiator Saeb Erekat said yesterday the Palestinians had decided to turn to the U.N. Security Council to unilaterally declare a Palestinian state in the Gaza Strip, West Bank and eastern Jerusalem.
Separately, the negotiator, who spoke on condition of anonymity, said that the Obama administration is "totally on board" with a plan by Palestinian Prime Minister Salam Fayyad to create a state on the pre-1967 borders within two years.
According to a top PA official, the Obama administration has largely adopted the positions of the Palestinian West Bank leadership to create a Palestinian state within two years based on the pre-1967 borders, meaning Israel would retreat from most of the West Bank and eastern sections of Jerusalem.
The PA negotiator WND spoke with yesterday said that his authority's primary goal now is to secure a letter of support from the Obama administration affirming the U.S. commitment to a pre-1967 Palestinian state within two years.
Prime Minister Benjamin Netanyahu yesterday hit back at the PA plan to unilaterally declare a state, warning such a move will be met by "one-sided Israeli measures." He did not elaborate.
"There is no substitute for negotiations between Israel and the Palestinian Authority and any unilateral attempts outside that framework will unravel the existing agreements between us and could entail unilateral steps by Israel," Netanyahu told a high-level gathering of Israeli and American policy makers at the Saban Forum in Jerusalem.
Netanyahu stressed that in order to achieve peace, "negotiations must resume immediately." He affirmed Israel was prepared to begin talks "with a generous spirit."
"I want to stress that we are willing to take steps that will help in advancing the peace process, but it must begin, there is no reason to waste time," said the Israeli leader.
While negotiations were not easy, Netanyahu said, "there is no other way to bring about change."
The official claimed the Obama administration was ready to ultimately consider "sanctions" against Israel if the Netanyahu government rejected negotiations leading to a Palestinian state. The official refused to clarify which sanctions he was referring to or whether he was specifically told by the U.S. government it would consider sanctions.
The PA official claimed Obama can make a "headache" for Netanyahu if the Israeli leader does not conduct negotiations leading within two years to a Palestinian state.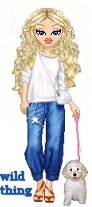 Wild Thing's comment.......
Netanyahu should tell Obama to bug off.
Israel needs to recognize that they can no longer count on the US ( hell—even we can't), and that they are nothing but pawns for Obama.
If Israel allows Obama to lead them, they will not have peace, but they won't care........... because they will be dead.

....Thank you Mark for sending this to me.

Mark
3rd Mar.Div. 1st Battalion 9th Marine Regiment
1/9 Marines aka The Walking Dead
VN 66-67


Posted by Wild Thing at November 17, 2009 04:48 AM
---
Comments
Posted by: Jack at November 17, 2009 11:56 AM
---
This isn't good. obama 'the man-Child' is forcing Netanyahu's hand. 'Bebe' is trying to work with this POS but obama keeps changing the rules on him, forcing him into a corner, then it will happen. The crisis in the Middle East.
Posted by: Mark at November 17, 2009 12:19 PM
---
I agree with Mark. obama is going to get a war started. He is a muslim and so favors the Palestinians over the Israelis. Israel paid for that land in blood in wars that were started by the Arabs to wipe out Israel. Bebe knows what obama is.
Posted by: TomR at November 17, 2009 12:27 PM
---