« Have You Forgotten? by Darryl Worley | Main | 'Cap and Trade Is Dead' ~ Oklahoma Sen. Jim Inhofe »
November 27, 2009
Obama Demanding Release of Additional 1,000 Terrorists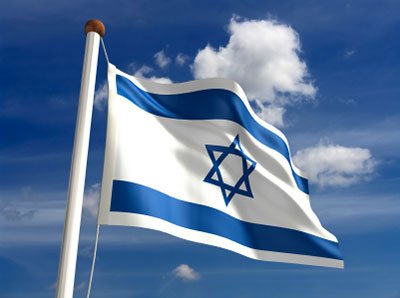 While American families have gathered yesterday for the Thanksgiving holiday, President Obama schemed to release more hardened terrorists on an unsuspecting world. Obama demanding release of additional 1,000 terrorists

Arutz Sheva ( see article below) is reporting that President Obama is demanding that in connection with the terrorists for Gilad trade, which is being made with Hamas, Israel release an additional 1,000 terrorists as a 'gesture' to 'moderate' 'Palestinian'
Lieberman: Barghouti Will Not be Released
Arutz
Foreign Minister Avigdor Lieberman said he could "guarantee" that arch-terrorist Marwan Barghouti would not be released from prison in any deal to exchange terrorists for kidnapped IDF soldier Gilad Shalit.
"We have no intention to free the head of the murderers, a person who has been sentenced to four life terms in prison. There are red lines, and this is one of them," Lieberman said.
In response to U.S. demands that Israel free an additional 1,000-some terrorists as a "gesture" to Palestinian Authority chief Mahmoud Abbas, Lieberman said that previous releases of Fatah terrorists "have not proven themselves. The Olmert administration did this several times and it did not work, and we do not plan to allow it to happen," Lieberman said.
And here we go:

Israel has granted pardon to 92 wanted members of the al-Aqsa Martyrs' Brigades, Fatah's military wing. Some were awarded full pardon while others were granted partial pardon. The most prominent member on the list is a commander in the al-Aqsa Martyrs' Brigades in the territories. 908 more to go, if Obama gets his way.
.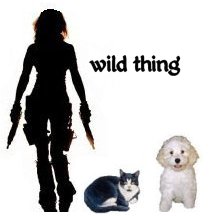 Wild Thing's comment.........
With this Muslim terror apologist in chief it is going to effect our country and Israel and the rest of the world as well.
I am really tired of being forced to live in Obama's alternate universe.
Obama demands, Obama orders, blah, blah, blah.
Hold your ground, Israel, and tell Obama to go suck on a light post.
Yes the terrorists are so warm and fuzzy and they should all go free. sheesh. Obama! This is not appeasement. Appeasement is something you do with an enemy to try to convince them not to hurt you. This is aiding and abetting an ally, plain and simple. (And no, Israel is not obama's ally.)

And this from yesterday as well and these happen a lot in Israel:
November 26, 2009
YNET news

Two Israelis, a 49-year-old man and a 52-year-old woman sustained injuries Thursday afternoon after being stabbed by a terrorist near a "Paz" gas station in the West Bank town of Kiryat Arba.
The terrorist, who was armed with a knife and axe, was shot by an IDF soldier a short while later and was critically wounded.
YNET News
November 26,2009

Large bomb seized near Egyptian border; terrorist escapes
IDF reservists spot man approaching border with rucksack, order him to stop; terrorist gets rid of 15-kilogram bomb, flees scene
"Palestinian terror organizations operating in Gaza, as well as groups affiliated with global jihad will continue trying to establish terror infrastructures with the aim of launching attacks by way of the Egyptian border," an IDF official told Ynet in response to the incident.
Posted by Wild Thing at November 27, 2009 05:50 AM
---
Comments
BHO aka CinC = Coward in Chief.
Posted by: cuchieddie(Enemy of the State) at November 27, 2009 08:50 AM
---
Posted by: Jack at November 27, 2009 09:39 AM
---
obama is a muslim. He sympathises with them and actively supports them. obama is a muslim.
Posted by: TomR at November 27, 2009 11:14 AM
---
obama seems to think everyone else is as stupid as he. Bringing Gitmo prisoners to New York, and the Israelis should release their prisoners. He's frigging nuts.
Posted by: Mark at November 27, 2009 06:44 PM
---
Posted by: Wild Thing at November 27, 2009 10:14 PM
---