« Likudniks Blast 'enemy of the Jews' Obama ~ They Are Correct! | Main | Breathtaking Spy Plane Footage »
November 29, 2009
Mental State Cited in 9/11 Case By America Hating Defense Lawyer
Mental State Cited in 9/11 Case
Military lawyers for Ramzi Binalshibh, an accused organizer of the 9/11 plot, and Mustafa al-Hawsawi, the conspiracy's alleged paymaster, say their clients have mental disorders that make them unfit for trial, likely caused or exacerbated by years of harsh confinement in Central Intelligence Agency custody.

The issue already has arisen in military-commission proceedings at the military's detention facility at Guantanamo Bay, Cuba. According to an August ruling by a military judge, prosecutors have made an "apparent concession" that Mr. Binalshibh "suffers from a delusional disorder-persecutory type" disorder. Mr. Binalshibh has been prescribed "a variety of psychotropic medications used to treat schizophrenia and/or bipolar disorder, including Haldol, Abilify, risperidone and Ativan," according to commission records.
In October 2008, a military medical board reported Mr. Binalshibh may suffer from "severe mental disease" that could "impair his ability to conduct or cooperate intelligently in his defense."
A military attorney for Mr. Hawsawi, Lt. Cmdr. Gretchen Sosbee, said the military judge ordered a mental evaluation of her client, but its results haven't yet been entered into the record.
It long has been unconstitutional to prosecute people who are unable to understand proceedings against them or assist in their defense, whether in federal court, court-martial or military commission.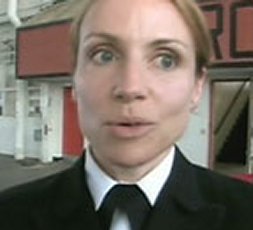 Cmdr. Lachelier ( Binalshibh's attorney) cited Bush administration memorandums endorsing the use of sleep deprivation, solitary confinement and other harsh techniques intended to induce a prisoner's cooperation.
Military records cited by the defense say Mr. Binalshibh "was seen 'acting out' in various manners, including breaking cameras placed in his cell" and covering cameras "with toilet paper...and with feces." At a June 2008 hearing, Mr. Binalshibh said "we're still in the black site" -- the term for CIA secret prisons. Mr. Binalshibh said he couldn't sleep because, among other reasons, his bunk is "always shaking automatically."
For a penal lawyer, the most important thing is to personalize, to humanize a client hated by everyone," Lachelier said. Pointing to her client's legal troubles -- he has been treated with psychotropic drugs at Guantanamo -- she hopes to convince a jury of angry New Yorkers to "not exaggerate his role" in the plot that led to the September 11 attacks
.
Cmdr. Lachelier also protested the April 2009 Gitmo visits of Miss USA and Miss Universe saying their comments about the conditions at Gitmo "...made Guantánamo sound like a vacation land. And it devalues what the clients go through, how they live."
Cmdr. Lachelier also has no problem revealing classified information:
A reference to harsh treatment at CIA prisons brought out Guantanamo's censors Thursday as an official of the war crimes court abruptly cut the sound to prevent spectators from hearing classified information. Cmdr. Suzanne Lachelier, a lawyer appointed by the Pentagon to defend 9/11 suspect Ramzi bin al Shibh, began discussing the prisoner's treatment before he was taken to Guantanamo in September 2006 when the censor hit the switch.
Guantanamo defense lawyers, heroes for our time ~ What the hell! Can you believe this title??? ~ Wild Thing
The 700-odd lawyers defending the suspected foreign terrorists held by the United States at Guantanamo Bay say they share a common mission — to make amends for the US government's actions in its "war on terror".
It's perfectly patriotic," said US Navy Commander Suzanne Lachelier, pictured in 2008, a military attorney appointed to represent one of the accused September 11 plotters. She is one of only a handful of Americans who work to defend those who committed the horrific attacks in 2001 that killed nearly 3,000 people in the United States. "
"I couldn't be on the side of the prosecution," agreed Commander Suzanne Lachelier, a US Navy lawyer appointed to defend one of five men accused of participating in the September 11 attacks in 2001."
Nasty Legal Spat Among 9/11 Lawyers
A nasty spat has broken out among defense lawyers over an issue that is likely to be front and center in the upcoming 9/11 trial in New York: who actually speaks for the defendants?
New York defense lawyer Scott Fenstermaker has made big headlines in recent days after telling The New York Times that Khalid Sheikh Mohammed (KSM) and four accused 9/11 co-conspirators intend to plead not guilty in their upcoming trial so they can use the courtroom as a forum to attack U.S. foreign policy. (Fenstermaker is the lawyer for one of the defendants, Ali Abd al-Aziz Ali, KSM's nephew, in a civil case challenging his detention.)
The comments kicked off a storm of controversy because they seemed to bolster complaints by conservative critics that the 9/11 defendants will use Attorney General Eric Holder's decision to try them in federal court as an opportunity to preach jihad.
But the U.S. military lawyers appointed to represent the other four 9/11 defendants tell NEWSWEEK that Fenstermaker hasn't met with their clients, has no authority to speak for them, and has no insight into what they might do at the trial.
Given that there's "not any way that he's been in communication with Mr. Mohammed, I can't see how he can be speaking for him," said Army Lt. Col. Michael Acuff, the military lawyer appointed to represent KSM.
U.S. Navy Cmdr. Suzanne Lachelier, the military lawyer for accused co-conspirator Ramzi bin al-Shibh, said she was so upset about Fenstermaker's public comments and TV appearances that she called him on his cell phone this week and warned him that he could be hit with a complaint to his state bar association.
"My client is represented," Lachelier said she told Fenstermaker, adding that "you are just as aware as I am of the professional risks of speaking for a client you don't represent." Fenstermaker's response, according to Lachelier, was: "OK, OK, thanks" and then to hang up. "He was a little shocked," she said. (She also sent Fenstermaker a letter warning him that his public comments may run afoul of New York bar rules.)
The spat between Fenstermaker and the defense lawyers underscores an issue that could be highly contentious early next year when the 9/11 defendants are expected to be flown to New York to stand trial.
In the military commission case against them—which is essentially now defunct as a result of Holder's decision—all five of the defendants have at various times said they did not want to be represented by their military lawyers or any other lawyers. KSM has said he wouldn't accept any attorney who is "not governed by Sharia" (Islamic law). He and the others have also used the proceeding to attack the U.S. government and celebrate the 9/11 attacks.
A letter signed by KSM and two other of the defendants in September 2009 denounced Guantánamo as the "island of oppression, torture, and terror" and expressed greetings to Osama bin Laden and his deputy Ayman al-Zawahiri "on the occasion of the anniversary of eight years past on the most noble victory known to history over the forces of oppression and tyranny in the Washington and Manhattan attack."

.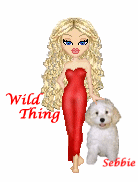 Wild Thing's comment..........
OMG
Let's see then this will be the defense of these terrorists mentioned in this article.........
My client has this unusual mental disorder that makes him want to fly planes into buildings, your honor.
Cmdr. Suzanne Lachelier is HORRIBLE. Why or why is she allowed to even be in our military. GRRRRRRRRR
KSM ( Khalid Sheikh Mohammed a) and these other terrorists that did 9-11 will be given rights of Americans... now the CIA is to blame for their mental state.... they get outta jail free and become "wards" of the government, but at their free will cuzz they sued the Amwrican Govt for damages
parody of KSM singing "New York, New York"
(by Paul Shanklin on Rush Limbaugh's show)...probably is about as
accurate predictor of what's going to happen.
KSM (and his buds) will get acquitted. And KSM will end up driving a cab in New York, New York.

KSM is not stupid, he is killer, a terrorist but stupid ??? Nope.
Read this if you get a chance....
Khalid Sheikh Mohammed at Global Security org Military
Posted by Wild Thing at November 29, 2009 04:50 AM
---
Comments
Those bleeding heart ACLU lawyers. What's next let him be tried under sharia law and set free?

Posted by: Jack at November 29, 2009 08:19 AM
---
That's all this is a show trial for obama to prove to the world that the United States and the Bush administration are evil and to blame for the worlds problems. And that obama is the only one who can fix this problem. But I don't think 90% of Americans will buy this pile of crap. This is going to be a circus and the whipping boy is the United States.
Posted by: Mark at November 29, 2009 08:32 AM
---
We must not forget that although they wear the Uniform of the US Armed Forces, they're still lawyers.
Posted by: BobF at November 29, 2009 08:43 AM
---
We are bending over backwards to get these terrorists off the hook. What do you want to bet that their demands for sharia lawyers will be met.
Posted by: TomR at November 29, 2009 02:16 PM
---
I wouldn't be a bit surprised if they are released and case dismissed on the first day. And we'll have to spend 10's of thousands on security and air travel to send him back to Pakistan. But as Obama has said, "it's the Attorney General's decision." Plausible deniability
Posted by: Jim at November 29, 2009 02:56 PM
---
BobF., your right, they are lawyers, even
if they are in uniform.
Thank you everyone, this really ticked me off.
It is going to start after the first of the
year according to the article.
Posted by: Wild Thing at November 29, 2009 11:37 PM
---