« Entrepreneurs from Muslim World Sought for Washington Summit By Obama | Main | Mental State Cited in 9/11 Case By America Hating Defense Lawyer »
November 29, 2009
Likudniks Blast 'enemy of the Jews' Obama ~ They Are Correct!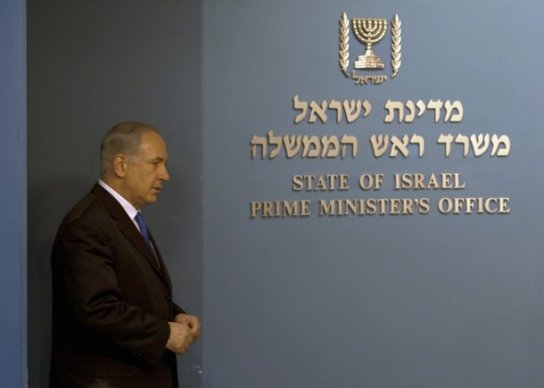 Israel's Prime Minister Benjamin Netanyahu arrives to a news conference in his office in Jerusalem November 25, 2009. Israel announced on Wednesday a plan to limit settlement construction for 10 months in a bid to revive peace negotiations with the Palestinians who said the partial moratorium did not meet their terms for talks.

Likudniks blast 'enemy of the Jews' Obama over settlement freeze
Member of Netanyahu's party: Obama regime is 'worst ever' for Israel; Vice PM cancels lecture after rightist protest.
Rank-and-file Likudniks and lawmakers in the ruling Likud party lambasted the Obama administration at a gathering on Saturday, in response to Israel's decision to temporarily freeze construction in West Bank settlements.
MK Dani Danon organized the meeting after Culture and Sports Minister Limor Livnat (Likud) launched a verbal attack over the matter on U.S. President Barack Obama's administration, which she branded "terrible."
While Prime Minister Benjamin Netanyahu immediately distanced himself from her comments, the activists at Saturday's conference leveled further criticism at Obama over the moratorium, which Israel undertook to carry out in the wake of tremendous U.S. pressure.
"The Obama administration is an enemy of the Jews and the worst regime there ever was for the State of Israel," said Yossi Naim, the head of the Beit Aryeh regional council, at the Ra'ana meeting. "I announce to Obama: You won't be able to stop us."
The mayor of the West Bank settlement of Ariel, Ron Nahman, called Netanyahu's announcement of the settlement freeze a disgrace.
Directing his comments to Livnat, he said: "I am proud and happy that you said what you said, because you had the public courage to say what most of the public feels ever since Obama came to power."
Nahman repeatedly referred to the U.S. leader as "Hussein Obama," omitting his first name.


Bibi's bad week ...for complete article
By Caroline B. Glick
Prime Minister Binyamin Netanyahu weakened Israel this week. And he did so for no good reason.
Thursday's headlines told the tale. The day after Netanyahu bowed to US pressure and announced a total freeze on Jewish construction in Judea and Samaria for ten months, Yediot Ahronot reported that the Obama administration now wants Israel to release a thousand Fatah terrorists from prison.
The Americans also want Israel to allow US-trained, terror supporting Fatah paramilitary forces to deploy in areas that are currently under Israeli military control. Moreover, the Americans are demanding that Israel surrender land in the strategically crucial Jordan Valley to Fatah.
And these are just American preconditions for starting negotiations with the Palestinians. According to Yediot, if those talks ever begin, the White House will demand that Israel accept a Palestinian state in Jerusalem, Judea, Samaria and Gaza and agree to ethically cleanse all the areas of Jews.
So far from winning American support or at least causing the White House to ease its bullying, US President Barack Obama sees Netanyahu's decision to implement a militarily irrational, bigoted policy of prohibiting Jews from building in Israel's heartland as a drop in the bucket.

~snipet ~
And sure enough, moments after Netanyahu's speech, former senator George Mitchell stood before the cameras in Washington and said that his move is too little to impress the likes of Mitchell and Obama.
Netanyahu's willingness to release murderers from prison also signs the death warrants of countless Israelis.
Even if the current negotiations end in failure, Netanyahu this week made clear that he is willing to conduct a massive release of terrorists in exchange for Israeli hostages. The message has been received by our enemies and they will make us pay for it with interest.
This is the depressing message that Netanyahu and his merry band of ministers have communicated to the world this week. In the hopes of appeasing the unappeasable Obama administration, the government has adopted Obama's anti-Semitic policies against Jewish communities in Judea and Samaria. To win points with the imbecilic, unaccountable and irresponsible local media, Netanyahu has jeopardized the lives of untold numbers of Israelis by expressing his willingness to free hundreds of terrorist murderers from prison. And to placate the pro-Hizbullah UN, Israel has decided it is willing to further strengthen Hizbullah.
The mind reels at the thought of what next week may bring.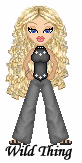 Wild Thing's comment........
The Israeli Right is furious over Netanyahu's betrayal of his voters. It makes my heart hurt to know BiBi did this. He did NOT have to . So what if Obama has been putting pressure on him. Obama is a Muslim and hates Jews. Obama hates America and Israel.

....Thank you Mark for sending this to me.

Mark
3rd Mar.Div. 1st Battalion 9th Marine Regiment
1/9 Marines aka The Walking Dead
VN 66-67


Posted by Wild Thing at November 29, 2009 04:49 AM
---
Comments
My thoughts and Prayers are with the Likudniks and the JDL, and the IDF. Palestinians' DO NOT have a right to occupy Israeli territory.
Posted by: Steve Gaston at November 29, 2009 08:11 AM
---
Posted by: Jack at November 29, 2009 08:20 AM
---
I hope this is an act by Netanyahu and that he is appearing to look weak while he prepares a strike on Iran.
obama is a muslim and hates the Israelis.
Posted by: TomR at November 29, 2009 02:29 PM
---
I wish the Israeli's would use terms like 'the American administration' instead of 'the Americans'. I really don't like taking ownership of BHO's decisions (or indecisions).
Posted by: Jim at November 29, 2009 03:00 PM
---
Speaking of Israel, Vilmar has a link where the White House state dinner crashers are actually old friends of Obama and supporters of the PLO.
Posted by: BobF at November 29, 2009 06:01 PM
---
We are screwing our best ally and only ally in the middle east. obama is scum.
Posted by: Mark at November 29, 2009 07:34 PM
---
BiBi is someone I have always liked so much.
I still do, I just wish he did not let
himself feel such pressure from the creep
obama.

Thank you so much BobF. for the link.
Posted by: Wild Thing at November 29, 2009 11:39 PM
---
What risks will Obama take helping the jew hating Arabs? It would be more if Israel was to openly defy Obama. That is Bibi's motive right there. We have to sober up before Israel can do any cleaning.
Posted by: Avitar at November 29, 2009 11:56 PM
---