« Todd Beamers Father, David Beamer Criticizes New York 9/11 Tria | Main | Obama and Democrats Intend to Ram Socialized Medicine Through BUT Voters Say NO! »
November 24, 2009
Lawyer: 9/11 Defendants Will Tell Jury 'Why They Did It' and Say They Are Not Guilty
9/11 Terrorist Defendants To Plead Not Guilty At Trial
Lawyer: 9/11 Defendants Will Tell Jury 'Why They Did It'
NEW YORK
The five men facing trial in the Sept. 11 attacks will plead not guilty so that they can air their criticisms of U.S. foreign policy, the lawyer for one of the defendants said Sunday.
Scott Fenstermaker, the lawyer for accused terrorist Ali Abd al-Aziz Ali, said the men would not deny their role in the 2001 attacks but "would explain what happened and why they did it."
The U.S. Justice Department announced earlier this month that Ali and four other men accused of murdering nearly 3,000 people in the nation's deadliest terrorist attack will face a civilian federal trial just blocks from the World Trade Center site.
Ali, also known as Ammar al-Baluchi, is a nephew of professed 9/11 mastermind Khalid Sheikh Mohammed.
Mohammed, Ali and the others will explain "their assessment of American foreign policy," Fenstermaker said.
"Their assessment is negative," he said.
Fenstermaker met with Ali last week at the U.S. prison at Guantanamo Bay in Cuba. He has not spoken with the others but said the men have discussed the trial among themselves.
Fenstermaker was first quoted in The New York Times in Sunday's editions.
Critics of Attorney General Eric Holder's decision to try the men in a New York City civilian courthourse have warned that the trial would provide the defendants with a propaganda platform.
Dean Boyd, a spokesman for the Department of Justice, said Sunday that while the men may attempt to use the trial to express their views, "we have full confidence in the ability of the courts and in particular the federal judge who may preside over the trial to ensure that the proceeding is conducted appropriately and with minimal disrupton, as federal courts have done in the past."
The terrorist's lawyers already told reporters that Obama and Holder's gaffes may affect the trial.
Lawyers Say Obama, Holder Gaffes Could Influence 9/11 Trial

Remarks by the US president and Eric Holder, the Attorney General, forecasting a conviction for the Khalid Sheikh Mohammed could create unnecessary delays in the trial, analysts said.

Defence lawyers were sure to apply to have the charges dismissed after Mr Obama made an overarching effort to reassure Americans that the decision to put Mohammed on trial at a federal court in New York was sound.

"I don't think it will be offensive at all when he's convicted and when the death penalty is applied to him," the president said in an NBC interview on his tour of Asia, which ended late on Thursday.

Seeming to realise the potential for trouble in his answer, the president - a lawyer and former law professor - added: "What I said was, people will not be offended if that's the outcome. I'm not pre-judging, I'm not going to be in that courtroom, that's the job of prosecutors, the judge and the jury."

Testifying before Congress, Mr Holder said "failure was not an option" for prosecutors. "These are cases that have to be won," he said. Mohammed will be put on trial with four alleged co-conspirators in the suicide plane hijackings that claimed nearly 3,000 lives

.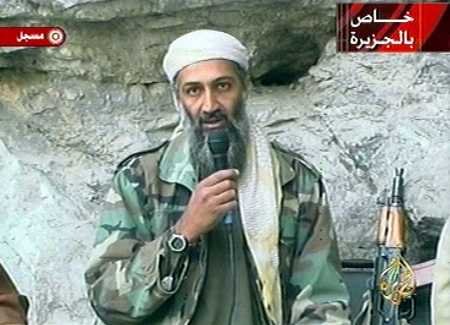 "The pieces of the bodies of infidels were flying like dust particles. If you would have seen it with your own eyes, you would have been very pleased, and your heart would have been filled with joy." "The Most Wanted Man in the World" Time magazine profile (16 September 2001)

.
9-11 terrorist attorney Scott Fenstermaker said that the 9-11 terrorists will put the US foreign policy on trial. He refused to say that innocent civilians were murdered on September 11th by the Al-Qaeda killers. He also said he will be pleased if the terrorists are released and the rule of law is followed.
.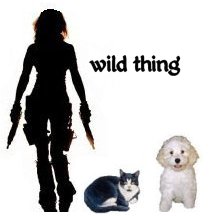 Wild Thing's comment........
I guess the terrorists will appeal to the hearts of their peers (muslims) on the jury.
Since this is Obama's decision his deplorable decision "abilities" need to also go on trial.

Obama does not want a military tribunal. Obama by his decision to make this a civilian trial in New York has chosen to make public sensitive intelligence gathering information and have those procedures and information broadcast to the world. Obama does not support America's safety. He behaves like a foreign enemy of the internaltional war on terror.
And remember that Holder is investigating the CIA interrogators as well.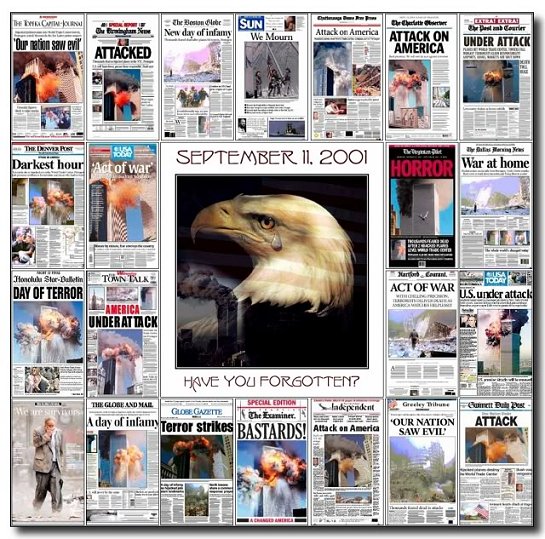 Posted by Wild Thing at November 24, 2009 04:49 AM
---
Comments
I saw this interview, and the guy is a real slip and fall son of a bitch. O'rielly mentioned he graduated from the Air Force Academy, this in itself is unbelievable. Some people will do anything for MONEY. And the American People are paying for it.
Posted by: Mark at November 24, 2009 11:38 AM
---
Fenstermaker is an example of why so many people hate attorneys. Doublespeak and question avoidance seem to be their forte. We have lawyers that would actually defend Pol Pot or Mao. I guess that is their (well paid) job, but that doesn't mean we can't hate them for it. Eric Holder is an attorney as well as obama, Bill Clinton, Ramsey Clark and others who have proven to be basically dishonest and shameless. The profession attracts the worst.
Posted by: TomR at November 24, 2009 12:16 PM
---
Mark, I agree, anyone that would be a lawyer
for these terrorists is only in it for
the money and he has put America last on
his list if he even cares for our country
at all which I doubt.
He is a horrid man.
Posted by: Wild Thing at November 24, 2009 07:24 PM
---
Tom, DITTO all of that.
I agree with this too.
"profession attracts the worst."
Posted by: Wild Thing at November 24, 2009 07:25 PM
---
It's one thing to be the scum of the earth but quite another to 'ASPIRE' TO BE THE SCUM OF THE EARTH.
Posted by: Mark at November 24, 2009 09:22 PM
---
Mark, big Amen to that!!!!
Posted by: Wild Thing at November 25, 2009 12:30 AM
---