« He's Baaaaak...........Rev. Wright | Main | In Country With the Our US Army and US Air Force »
November 04, 2009
North Houston Tea Party HUGE Turnout TEA Party at the Sam Houston Race Track

Houston Tea Party rally draws more than 10,000

More than 10,000 people turned out Monday night for a North Houston Tea Party Patriots gathering to protest proposed health care reform and what they called big government spending and overzealous government leadership, according to preliminary attendance figures.
Under clear skies and a perfect moon, crowds packed the field at the Sam Houston Race Park and cheered loudly as speakers called for the people to take control of the American government. Wearing slogans that said "Don't Tread on Me" and T-shirts stating, "I am a Tea Party Patriot — I will defend our Constitution," those attending the event enthusiastically showed support for more constraints on the government and more personal freedom.
"This isn't about 'I can't stand Barack Obama' — this is about 'I can't stand a government that will tread on me,' " said Houston radio talk show host and TV anchor Joe "Pags" Pagliarulo to a rousing burst of applause from the audience.
"Taxes are going up because we have to pay for health care for people who are here illegally," Pagliarulo said. "We have to pay for health care for people who don't want health care ... We've got a government that's run amok — we've got a government that doesn't care about you or me. It cares about power, it cares about control."
More than 10,000 people gathered at Sam Houston Race Park Monday night to make a political statement. Organizers believe it was the largest tea party in Houston.
Joe Pags was the MC. He did a fine job through out the entire event.
Apostle Claver gave the Invocation. It was really awesome! Later on, Claver came out and gave a talk that only he can do; He spoke and it was just magical. He mentioned at the end that he would like to see a TEA Party on MLK day because, MLK was Conservative.
If you have not seen Apostle Claver speak in public, seek him out! Really! You will not be sorry.
A taped message from Glenn Beck was played. It was somewhat of a pep talk.
Outlaw Dave came up next. That guy really believes in the 2nd Amendment.
Walton or Johnson (I'm not sure which one) was next. The guy that did speak said he was "the radical one".
Lord Monckton, the Keynote Speaker, was next. Lord Monckton is a fascinating guy. He speaks out against Manmade Global Warming because not only is the science faulty (his opinion), but because it will take our freedom away. He also spoke about how the President will be signing the Copenhagen Treaty in December and that will give a good bit of our freedoms away.
The last speaker was Mattress Mack. He spoke about the recent fire at his business, Gallery Furniture, and how the brave firefighters were there to help everyone and put out the fire. He gave that as an example of good government. But then he got up the next day and started rebuilding. Of course he did not get nor ask for a government bailout. He did have an interesting twist on things: He believes that unless we are able to work and have the fruits of our own labor, we are not truly free.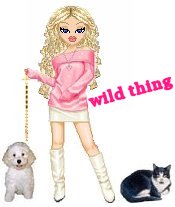 Wild Thing's comment.......
Bravo Houston!

....Thank you Horace for sending this to me.


Horace
U.S.Army
Horace Smith, Pvt. E-1, USAR
1956-1964
Posted by Wild Thing at November 4, 2009 04:40 AM
---
Comments
Looks like they had a good turnout down in Houston. I would have liked to hear Lord Monckton. The short video of his speech against the Copenhagen Treaty should be on every new broadcast in America.
Posted by: TomR at November 4, 2009 11:09 AM
---
Lord Monkton the 3rd Viscount from Brenchly, wearing a cowboy hat. Reagan would be proud. He was on Glenn Beck last week and once again challanged Algore to a debate, Lord Monkton called him out...No response from Algore the K street pimp.
Posted by: Mark at November 4, 2009 09:51 PM
---