« Liz Cheney Talks About Afghanistan, and Sarah Palin | Main | Palin Book Tour Draws Massive Michigan Crowd Including NBC's Andrea Mitchell Trying To Ask Questions »
November 23, 2009
11 Congress Members Want to Pass a Tax to "Share the Sacrifice" of War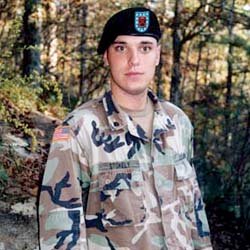 Below two items written by Robert Stokely proud dad SGT Mike Stokely KIA
.

11 Congress Members Who Want to Pass a Tax to "Share the Sacrifice" of War
By Robert Stokely
I am sorry but right now I am somewhat having one of those anger induced bladder discharge moments. And sorry if this is not very well proof read - I tried, but it made me more angry each time I thought about this legislation. But read on if you like.
First, read this, article where: House Appropriations Committee Chairman Dave Obey, and Representative John Murtha, who chairs that panel's defense subcommittee; and House Financial Services Committee Chairman Barney Frank set forth that "The only people who've paid any price for our military involvement in Iraq and Afghanistan are our military families: and state "... We believe that if this war is to be fought, it's only fair that everyone share the burden."
Then read this pdf document and pay real close attention to the definition of who is "family" when it comes to who would be exempted from paying this Share the Sacrifice tax to support the War on Terror - it actually winds up excluding most of the family of the fallen, or in some cases could result in a non-family member who receives the death gratuity to be given preferential tax treatment as "family" while none of the fallen's family would be exempted.
SGT Mike Stokely was killed in action fighting the War on Terror and his death was and continues to be devastating to our family. The familial and emotional cost can only be measured by a lifetime of love lost. But in the aftermath of that lifetime of love lost, our family has also suffered direct and significant financial impact. This impact will affect our family prosperity for a lifetime to come. I estimate the costs to date and the future costs to exceed $50,000.00. Some have a perception that families like us got a large check from the American Government because Mike died in the War on Terror. However we didn't because Mike Stokely did what any good husband would do, he took care of his wife by naming her the beneficiary of his death gratuity and group life.
The Stokely family in Sharpsburg Georgia - me, my wife, and Mike's brother and sister work hard for what we achieve in life and we pay the prevailing tax rate on our earnings. We don't get any exemptions for the costs that we continue to incur because of and only because Mike as KIA in the War on Terror. And we are not looking for one either.
Rep. Obey, Murtha, Frank and other Congress members who want to pass the "Share The Sacrifice Act of 2010" claim it exempts the families of the fallen. Well the truth of the matter is it only exempts the person(s) who received the death gratuity (which is the single lump sum payment the government makes - $100,000 - to the named beneficiary of a fallen soldier and which can be, as it is in some cases, made to a non-family member). Thus, this Share the Sacrifice tax will be a new tax for most of the family of the fallen, including Mike Stokely's family.
Sadly, these Congress members also have another agenda other than to "Share the Sacrifice". This is a Health Care Reform Tax as well, as it seeks to shift costs of the War on Terror that "devours money need to fix the health care system."
To Rep. Obey, Murtha, Frank and others who think the Stokely's and others like us should pay the war tax surcharge and thus "SHARE THE SACRIFICE: given you crafted legislation that sets forth the premise we have not Shared the Sacrifice, please tell me how much you think is our fair share of the sacrifice in the War on Terror?
Robert Stokely
proud dad SGT Mike Stokely
KIA 16 AUG 05
15 miles south of Baghdad near Yusufiyah / IED
2nd Platoon, E Troop 108th CAV 48h Brigaded GA NATL GUARD

.

This was also written by Robert Stokely father of SGT Mike Stokely in December of 2005
Came across your blog this morning, and thought I'd share my thoughts as the dad of an American Soldier killed in action four months ago. My son was standing cover flank for two buddies checking out a suspicous location in the roadway while on patrol at 2:20 A.M. 16 Aug when an IED exploded. He was the only one killed. Two soldiers suffered serious injuries and are now home on permanent medical leave, but both will live normal lives after they finish med rehab and surgery.
Life is hard when you lose a child; you have children and you think of them burying you and not the other way around. But war brings a nw perspective to the parent child relationship, for the parent is put in a position that they are unable to fulfill a basic parental instinct - protect your child. Losing a child, especially in war and especially with media attention focused on your loss, is difficult. I find myself counting time in weeks - every Monday at 6:20 p.m., I silently remember, maybe with a tear, that X weeks ago Mike died at what was 2:20 a.m. his time on Tuesday; then as the evening goes on, I think, Mike was dead X hours at this time; I then awake on what is my Tuesday mornng, and at 7:00 a.m., I remember the call to my home and the voice saying "Mr. Stokely, this is Maj. Hulsey - please come to the door, you dog won't let us up the driveway and we need to speak to you" and then remembering my fast gait to the driveway and asking, before they can say anything "is my boy dead" and the the words they spoke, with humble sadness in the eyes of Maj. Hulsey and the Chaplin that was with him "we regret to inform you...." But the pain,while there, is more manageable. I think it must be like the rigors and harshness of war - it is always the same, you just adjust.
No pity for me is needed, for as a friend said to me, I am lucky to have a son who has brought such honor to his father and the entire family. My son was a man who had a heart that cared deeply for others, and they likewise cared for him. In all of this, so many stories of his simple kindness have been shared with us and touched us. My favorite is the one where he and his buddies had been on continuous duty for several days (their normal day was 22 hours long). He and one of his fellow soldiers had to pull guard duty after being on missions for that continuous period without any sleep. He told his buddy to take a nap and he would stand watch and then they would swap out. For the next six hours, he let his buddy sleep while he stood the whole watch.
We miss him so much. We hurt inside. But we burst with pride in our son and brother. His memory will not fade nor will our love for him. When Mike was just becoming a teenager, I tried to imagine what he would be one day. I often told people I wasn't sure where life would take him, but I knew he would do something different and be very well known in his chosen field. I never dreamed he would become an American Hero who would serve his country so well.
For whatever reason, the last few days what Cindy Sheehan said "Casey didn't die for a just cause" has been on my mind. Maybe it is because some people have felt comfortable enough four months out to ask me how I felt about Mike's death and whether I thought the cause was "just" enough to justify his sacrifice.
My response is that Mike didn't die for a "just cause", he died JUST BECAUSE - just because he loved his country enough to want to serve it since the time he was in middle school; just because he loved his family enough to want to protect them; just because he loved his friends enough that he would rather fight a war "there" than here; just because he believed in our order of government whereby the civilian government rules and the military obeys, and when the President, with lawful authority, calls upon soldiers to go and fight, he believed it was not only his duty, but his honor to go; just because he wouldn't let his fellow soldiers - his guys - go it alone; and just because he wanted to do for others - the Iraqi people - what he would do for his own country.
A good friend of our family, Charles Carmical, wrote these words in tribute to Mike - "Would I lay down my life for a country to defend? I willing would if it housed my family and friends."
Mike Stokely didn't die for a just cause, he died for a lot of just causes, including the ones I set out above. I wish I were fit to tie his shoe laces but I am fortunate enough to have a son who believed in God, family, duty, honor and country and who certainly turned out to be the better of the two of us.

.

Want to do something?
Contact your Represenative here:
Contact the miscreants here:
.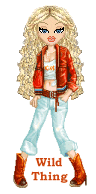 Wild Thing's comment..........
These people in Congress are so horrible.
Murtha's planning to kill two birds with one stone. Get a tax increase passed to recruit more antiwar liberals to "cut and run" plus he'll have more money available for his grubby hands.
We are already paying for the war with taxes.

Posted by Wild Thing at November 23, 2009 02:45 AM
---
Comments
John Murtha is pure slime. When someone thinks Murtha can't become any more despicable, Murtha proves them wrong.
Posted by: TomR at November 23, 2009 10:27 AM
---
Murtha, guts twisted on a dull rusty bayonet, comes to mind.
Posted by: Jack at November 23, 2009 12:15 PM
---
Tom, he sure is. I wish they could take his
Marine status away from him.
Posted by: Wild Thing at November 23, 2009 06:18 PM
---
Jack, smiling about that.
Posted by: Wild Thing at November 23, 2009 06:18 PM
---
Not surprising these three are involved. The menage a trois of congress.
Posted by: Mark at November 23, 2009 06:37 PM
---
DUTY HONOR COUNTRY
Words Mike Stokely lived by and willing died for.
Thank you for spreading the word.
proud dad SGT Mike Stokely
KIA 16 AUG 05 near Yusufiyah Iraq
USA E 108 CAV 48th BCT GAAARNG
Posted by: Robert Stokely at November 26, 2009 06:53 AM
---