« "Drill"...... by Sarah Palin | Main | Fox News Fires Marc Lamont Hill »
October 19, 2009
Sarah Palin to campaign in Texas For Gov. Rick Perry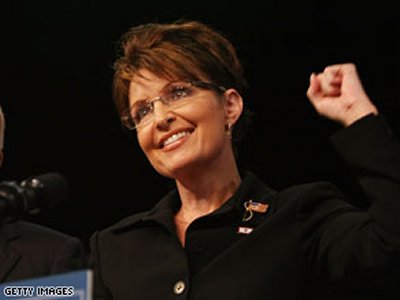 Republican gubernatorial campaigns in Virginia and New Jersey are giving Palin the cold shoulder out of fear that she might alienate independent voters.
But it's a very different story in the Texas Republican gubernatorial primary, a conservative slugfest between Gov. Rick Perry and Sen. Kay Bailey Hutchison.
Palin will campaign for Perry sometime next year, according to his campaign, but the dates are still being finalized. Palin endorsed the Texas governor's re-election bid earlier this year.
"She will be coming here to campaign sometime after the first of the year once she is done with her book tour," said Perry spokesman Mark Miner.
Palin's spokesman Meg Stapleton did not respond to inquiries seeking to confirm the visit.
After Palin resigned in July, Perry said he was proud to have Palin's support and boasted that she was planning to come to Texas to campaign for him. "If there's a bigger endorsement in the Republican universe, I don't know who it is than Sarah," he said at the time.
Hutchison spokesman Jeff Sadosky said both candidates will have high-profile conservatives campaigning for them as the race heads down the final stretch.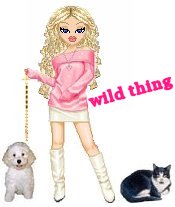 Wild Thing's comment.......
Kay Hutchison can stick it. One of the many rino things Kay Bailey Hudchison has done, she stopped the border fence.

Gubernatorial candidates filed with the Texas Ethics Commission
Felix Alvarado
David W. Carpenter
Francis "Fran" L. Cavanaugh
Jeffrey Joseph "Jeff" Daiell
Richard S. "Kinky" Friedman
Henry "Hank" Gilbert
Clement Glenn
Curtis Wayne "Tank" Hartfield
Kay Bailey Hutchison
Larry S. Kilgore
John Koo-Hyun Kim
William C. "Bill" Lawrence
Debra Medina
Steven S. "Steve" Nichols
Rick Perry
Kenneth Richardson
John Roland Ross
Leslie J. "Less" Sanderfer III
Tom Schieffer
Farouk Shami
Mark P. Thompson
*Filed as of Oct. 8.
Posted by Wild Thing at October 19, 2009 06:40 AM
---
Comments
Texas damned sure doesn't need Kay Bailout Hutchinson, and if anyone can bring light to Gov. Perry, it would have to be Sarah. America has had enough RINO's, and it is time for a full shot of non-incumbents. I am locating conservative candidates nationwide, and doing art work on all of them, to help us with this long overdue housecleaning. I see no value in keeping any of the 537 of them! Every one of them, regardless of party has let his/her constituents down in some way or other.
"Learned all I need to know about Islam on 9/11!"
Posted by: Frankly Opinionated at October 19, 2009 10:37 AM
---
This is good news for Texas. This also proves Sarah is a true conservative. She puts ideals before "sisterhood" by supporting a man over a woman.
Kaye Bailey Hutchison has had Rino brain farts too often. I will never forget her march down the street arm in arm with Patsy Shroeder to celebrate women in the Congress. KBH also got burned by Texans when she supported an anti gun measure. She does vote conservatively a lot and I would support her if she decided to stay in DC.
Rick Perry has been a good governor for Texas. He has stuck with conservative values. He initially pushed the Trans Texas Corridor, the monstrous multi laned highway from Laredo to the Canadian border. Texas landowners complained by the hundreds and Perry cancelled the project to protect their land. Perry has even used the word "secede" in reference to the growing intrusion by an inflating Federal govt. Seccession is a thought many Texans have whispered. If the Feds start a gun registration/confiscation program that word will be shouted. Texans see Perry supporting it while viewing KBH as a Washington DC insider now.
Yes, it is very good to see Sarah Palin supporting Rick Perry for reelection as governor of Texas.
Posted by: TomR at October 19, 2009 12:13 PM
---
If she comes close (within 3 hours) to where I live, and if I haven't been deployed yet I'll go see her. She could be second coming of Ronaldus Magnus in 2012.
Hurrah! Hurrah! For Southern Rights Hurrah! Hurrah for The Bonnie Blue Flag that bears a Single Star.
Posted by: JohnE PFC U.S. Army at October 19, 2009 01:42 PM
---
Sarah is that breath of fresh air and freedom we all desire. I just wish we had a leader of Rick Perry's caliber anywhere up north. Now is the time for the GOP to start pushing new blood for 2010 and 2012 but NADA, SOS from the top with RINO's in the queue. I see a definite need for separate campaign funding so independents like me can contribute to the candidate of our choice without funding that RINO in the process. Keep up the good work Sarah!!!
Posted by: Jack at October 19, 2009 03:31 PM
---
Well she got Chambliss re-elected she can do the same for Perry. I mean anyone who can field dress a Moose deserves respect. A good sized Deer is bad enough but them Mooses are big animals. I wouldn't want to drag a Moose out of the woods.
But you got two good people working together, Sarah Palin and Rick Perry that is a winning combination.
All we need to do now is get the Longhorns in gear and Perry will get a hat trick.
Posted by: Mark at October 19, 2009 07:26 PM
---
Way to go Sarah
My friend down here in Mossey Head Florida says you are spot on with your info.You have had my vote sence you showed the voting public that you never back down from the liberal media.Keep up the great work.
Dave Reid
Nam Vet
Posted by: Dave Reid at October 20, 2009 09:13 AM
---
Kay Bailout Hutchison is such a RINO. She needs to just quit her Senate job and stop running for Governor against a true conservative Rick Perry.
Posted by: Jill at October 25, 2009 03:50 PM
---