« Joe Lieberman: I'll block vote on Harry Reid's plan | Main | Obama Makes MORE Cut Backs in Defense Spending »
October 29, 2009
FREE Government Cell Phone.... SafeLink

SafeLink Wireless is a government supported program that provides a free cell phone and airtime eachmonth for income-eligible customers.
Lifeline Assistance is part of a program that was created by the government to provide discounted or free telephone service to income-eligible consumers. To help bring you this important benefit, SafeLink Wireless is proud to offer Lifeline Service. Through our Lifeline Service you will receive FREE cellular service, a FREE cell phone, and FREE Minutes every month! SafeLink Wireless Service does not cost anything – there are no contracts, no recurring fees and no monthly charges.

Any Minutes you do not use will roll-over. Features such as caller ID, call waiting and voicemail are all also included with your service. If you need additional Minutes, you can buy TracFone Airtime Cards at any TracFone retailer Walmart, Walgreens, Family Dollar, etc). SafeLink Airtime Cards will be available soon.
Your exact benefits, including the number of free Minutes you will receive, depend on the state you live in.
How to Qualify
The process to qualify for Lifeline Service depends on the State you live in. In general, you may qualify if...
1.You already participate in other State or Federal assistance program such as Federal Public Housing Assistance, Food Stamps and Medicaid.
OR
2.Your total household income is at or below 135% of the poverty guidelines set by your State and/or the Federal Government.
AND
3.No one in your household currently receives Lifeline Service through another phone carrier.
4.You have a valid United States Postal Address. In order for us to ship you your free phone you must live at a residence that can receive mail from the US Post Office. Sorry, but P.O. Boxes cannot be accepted.
In addition to meeting the guidelines above you will also be required to provide proof of your participation in an assistance program, or proof of your income level.
ITS ALSO IN SPANISH......
Beneficios de Lifeline
El programa Lifeline es un programa de asistencia creado por el gobierno para ofrecer a clientes elegibles por sus ingresos, servicio celular gratis o con descuentos. ¡A través de nuestro Servicio Lifeline usted recibiráservicio celular GRATIS, un teléfono GRATIS y minutos cada mes GRATIS! El Servicio Lifeline no cuesta absolutamente nada, usted no firma contratos, no paga cargos ni facturas mensuales.
Todos los minutos que no use le quedarán disponibles. Las funciones como Identificador de Llamada, Llamada en Espera y Correo de Voz están incluidas en su servicio. Si necesita tiempo celular adicional usted puede comprar tarjetas de Tiempo Celular TracFone en tiendas como Wal-Mart, Walgreens, Family Dollar, entre otras.
La cantidad de minutos específica que usted recibirá dependerá del estado donde resida.

.
General Questions - Service Specific
Will I be able to use text messaging (SMS)? What is the price for that?
Yes, SafeLink Wireless service supports SMS. Each SMS will cost .3 Minutes. (I.E. an SMS message sent or received will consume one third of a minute).
Will I be able to roam?
Yes, your SafeLink Wireless phone will clearly display on your screen when you are located in a roaming area and since SafeLink Wireless's rates are the same for all calls, you never have to worry about roaming charges!

Will I be able to make long distance calls?
Yes. The Minutes you have with SafeLink Wireless are nationwide Minutes. You can call anywhere in the US for one low rate and make international long distance calls to select locations for the same rate.

Does being a SafeLink Wireless customer protect me from being disconnected if I don't pay my telephone bill?
With SafeLink Wireless Service you do not have to worry about paying a bill or recurring fees. You will never receive a bill from SafeLink Wireless!

When do I get my monthly Minutes?
Upon receipt of your SafeLink Wireless handset, your handset will have one year of service, and your Minutes for the first month will have already been included. Each month you will receive your free Minutes on the first three days of the month as long as you have your phone powered on.
Who is paying for it?
The government.
TracFone Wireless believes that cell phone ownership is a right and an important tool for individual success in today's world. Everyone should have a cell phone without the need for a contract or a high credit rating.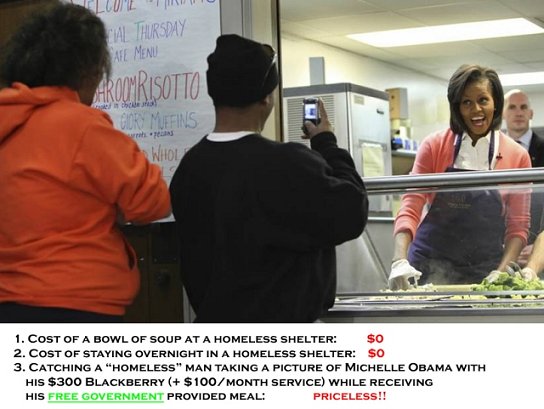 UNBELIEVEABLE!

..."I had a former employee call me earlier today inquiring about a job, and at the end of the conversation he gave me his phone number. I asked the former employee if this was a new cell phone number and he told me yes this was his "Obama phone." I asked him what an "Obama phone" was and he went on to say that welfare recipients are now eligible to receive (1) a FREE new phone and (2) approx 70 minutes of FREE minutes every month. I was a little skeptical so I Googled it and low and behold he was telling the truth. TAX PAYER MONEY IS BEING REDISTRIBUTED TO WELFARE RECIPIENTS FOR FREE CELL PHONES. This program was started earlier this year. Enough is enough. The very foundations that this country was built on are being shaken. The age old concepts of God, family, and hard work have flown out the window. You can click on the link below to read more about the "Obama phone" ~ Concerned and Patriotic American

.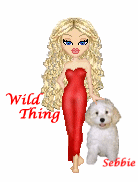 Wild Thing's comment.......
It's now your right to own a cell phone?
Obama now able to send Campaign TEXT MESSAGES to his voters.
Trac phone= Carlos Slim, Mexico based telecommunications. Trac phone has contracts to use every one else's cell towers. They own very little of their own infrastructure, at least in the U.S.
Not run by by Acorn, but it's a safe bet that Acorn is cheering them on.
I am so sick of this government hand out crap and the people that want it!

....Thank you Tom for sending this to me.

Tom
US Army Aviation
Vietnam 1966-68
US Army Special Forces
1970-72


Posted by Wild Thing at October 29, 2009 05:49 AM
---
Comments
I'll wager to bet Acorn's in there somewhere. They have to have their little grimy fingers in everything! What I don't understand is how those getting all this assistance are able to get expensive clothes, expensive cell phones, cars, etc., while those of us really affected by the economic downturn and live meagerly from paycheck to paycheck can't get any help? I've actually been told before that I couldn't get the help because I'm not the "right" race.
Posted by: Lynn at October 29, 2009 08:25 AM
---
I can't wait until they start giving away hand guns to the "income eligible" so they can protect themselves from the "evil and racist conservatives". Am I still in America, or did I get caught in a tornado and transported to the "land of ozbama". Nothing looks the same anymore!
Posted by: Rac at October 29, 2009 08:49 AM
---
"I won't have to worry about putting gas in my car, I won't have to worry about paying my mortgage, you know, if I help him, he's gonna help me." Gimme, gimme, gimme. Oh, cell phone! Gimme, gimme, gimme.
Posted by: Anonymous at October 29, 2009 10:47 AM
---
Bingo!!! "Obama now able to send Campaign TEXT MESSAGES to his voters." Well stated Chrissie. Cochlear implants are next under compulsive medical care. Examples.
Posted by: Jack at October 29, 2009 11:02 AM
---
Redistribution of the wealth. This is a perfect example. What's next? TV sets, computers, houses, autos? In a way we have had houses via the sub prime loans and autos via the cash for clunkers program. Maybe it will be vacations in Hawaii.
Posted by: TomR at October 29, 2009 11:38 AM
---
Well, one good thing they can text their constituents , but since they went to public school, they probably can't read anyway.
The other side is they can now call and have their durgs delivered to their new home, bought and paid for by the U.S. Taxpayer.
Posted by: Mark at October 29, 2009 05:45 PM
---
I agree, nothing looks the same anymore.
So many changes, small more noticable
then others but all to make government
bigger.
Posted by: Wild Thing at October 29, 2009 11:09 PM
---
Every one needs help at one point or another, but I have had enough of the free loading on the backs of us taxpayers. Government programs, free, free, free, it's not free folks,we the taxpayers pay,pay,pay. How much more can we take..free cell phones..give me a break.
Posted by: Joan at November 1, 2009 01:22 AM
---
DOES ANYONE KNOW WHEN THE GOVERNMENT ESTABLISHED THIS ENTITLEMENT TO WELFARE? WAS IT DURING OBAMA'S TIME? THANKS
Posted by: IH at November 4, 2009 07:01 PM
---