« Obama Flag Flys in Kokomo, IN. ~ | Main | GOP Sen. Lindsey Graham Has Signed on to the Democrats' Cap and Trade ( TAX ) »
October 11, 2009
Rush Limbaugh To Bid On St.Louis Rams
ESPN's Tony Kornheiser and Michael Wilbon comment on the possibility of radio talk show host and Missouri native Rush Limbaugh owning the St. Louis Rams NFL team.
Kornheiser predicts that Limbaugh - former ESPN commentator - would atone for comments he made on the network in 2003 about Donovan McNabb being scrutinized because "the media has been desirous that a black quarterback do well" in the league, by saying he is an "entertainer" and would offer to hire McNabb if he were given the opportunity to own the team.

Wilbon says such a business decision is all about money, regardless of "his bombast" on the radio. Wilbon then closes the segment by asking: "Can you see Rush Limbaugh after the game hugging some sweaty brothers with tape all over them and eyeblack in the locker room?"
"In a heartbeat," Kornheiser answered. "He's a sports guy."

.
Ohm Youngmisuk of the New York Daily News reports Mathias Kiwanuka loves his former defensive coordinator Steve Spagnuolo, but the Giants' defensive end says he will never play for Spagnuolo's Rams if Rush Limbaugh purchases the team.
Kiwanuka and the Jets' Bart Scott made it clear Thursday that they would never play for the Rams or any team owned by the controversial conservative radio host.
"All I know is from the last comment I heard, he said in (President) Obama's America, white kids are getting beat up on the bus while black kids are chanting 'right on,'" Kiwanuka told The Daily News. "I mean, I don't want anything to do with a team that he has any part of. He can do whatever he wants, it is a free country. But if it goes through, I can tell you where I am not going to play."
"I am not going to draw a conclusion from a person off of one comment, but when it is time after time after time and there's a consistent pattern of disrespect and just a complete misunderstanding of an entire culture that I am a part of, I can't respect him as a man."
Limbaugh said on Tuesday that he is joining former Knicks president and Madison Square Garden CEO Dave Checketts in a group bidding to purchase the Rams. Checketts, who owns the NHL's St. Louis Blues, is heading the group, reportedly one of many bidders. The potential sale is still in an early stage. If the Rams are sold, St. Louis will choose one bidding group, which will then be subject to a vote by the NFL's 32 owners, with approval needed by 24 of them.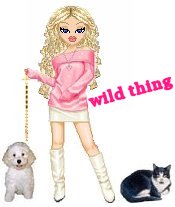 Wild Thing's comment.......
There will be mixed feelings but I think if he wants to why not. He loves football.
Rush was interviewed by Jamie Gangel of the Today Show, NBC. It is supposed to air Monday and Tuesday mornings.
" It's going to run in two parts, Monday and Tuesday. Now, she told me that the Monday part is going to run at 7:30, half hour. It's going to run an entire half hour. Now, an entire half hour on the Today Show is about 14 minutes, 'cause they gotta come out and have Al Joker and the weather, and then they gotta do whatever news headlines there are; and then they gotta talk to, you know, whatever fashion person is on that day with the latest fashions on Madison Avenue, wherever they are; and then they get to this. And then the second part is Tuesday. "

....Thank you Mark for sending this to me.


Mark
3rd Mar.Div. 1st Battalion 9th Marine Regiment
1/9 Marines aka The Walking Dead
VN 66-67


Posted by Wild Thing at October 11, 2009 06:50 AM
---
Comments
The double standard of the left comes shining through. When Rush was on ESPN, McNabb was injured, When Rush was on the show, they put him off in a corner at a desk so he wasn't right next to the "real" jocks. He was asked his opinion about McNabb. All Rush said, was, He thought McNabb was overrated, and the left wing media, even in sports, gave the guy a break because he was a Black Quarterback. Consequently, he was virtually asked to resign because Rush didn't agree with their opinion. Even Michael Irvin agreed with him. But that wasn't good enough for Tom Jackson and 'Boomer'. They were offended by an opinion. Jackson was even there when Rush made his comment and Jackson didn't say one word. It took a day for his biggoted friends to call and demand Rush's removal. It turned out to be nothing but dirty politics. Reverse racism.
So hopefully Rush will be a Senior owner in the New Rams organization and very visible. Then these pissants will have to come to him. ESPN's ratings are in the toilet even with MNF, there announcers suck. Last year they had that jerk Kornheiser(the white guy doin the interview) as a color commentator and he was the pits. I turn down the sound on the TV and find the game on the radio which is always better.
Posted by: Mark at October 11, 2009 07:17 AM
---
Limbaugh also wants to keep the Rams in St. Louis.
Rush says the things people are thinking but don't have the kahnoas to say. They all thought the same about McNabb but wouldn't say it. Rush didn't fit their sports jock image so they used his statement go get rid of him.
Posted by: BobF at October 11, 2009 09:14 AM
---
Interesting comments from Kiwanauka and Scott, regarding the siuation. One has to wonder if their agents negotiated a big money contract for them, if they would still feel the same. We will probably never know, but it is fun to speculate.
Mark is right on a number points regarding ESPN and MNF. I was always struck by the way Kornheiser, tried to inject the social injustice issue, regarding the millionaires on the field.
He reminds me of the guy who has a huge collection of trading cards, tried out for the team and was cut, but stayed on to become the manager. Hence he becomes an expert...NOT.
Posted by: SEAN. at October 11, 2009 11:59 AM
---
Sounds like there are so racists playing in the NFL
Posted by: Greg at October 11, 2009 01:13 PM
---
The most refreshing games I've ever attended have been High School games, be they baseball, football or basketball. They play only for the sport, no money is involved and there certainly is no over promoting of what would otherwise be just another criminal in the revolving door system.
I gave up on the professional sports just like I did on Pro Wrestling. Pro baseball, with the bullcrap from the announcer droning on and calling plays that don't match the visual plays, all that tobacco spitting and crotch scratching, then the boring stats being broadcast throughout the entire game. Hockey has more realism and when they have a dispute it gets settled in the arena. The money and hype taint sportsmanship and honor. Double standards? What Standards? They are employees as we are employees, any one of us out side their system would be fired and jailed for; blatant drug use, chronic domestic violence, bribery, drunk and reckless driving, rape and lawless behavior. But again, I've never stood in awe of, or thought that the sun rises and sets in some celebrity's ass. OJ Simpson is just one overrated example of what I'm talking about, yeah I'm bigoted because I don't see them as anything special. I wish Rush well on his venture as he'll be become the racial target of all the so called pro sports organizations and the media, imagine Rush saying something like this: "Lack of whites make NBA look like zulu uprising" ~ Bryant Gumbel.
Posted by: Jack at October 11, 2009 01:32 PM
---
If Majarushy pulls this off, I'll be a NY FOOTBALL Giants fan first, then St. Louis Rams fan second! GO RUSH GO!! Wild Thing would supervise the Ram's 'Embraceable Ewes?
Posted by: darthcrUSAderworldtour07 at October 11, 2009 06:23 PM
---