« The 'Kill Granny' Bill | Main | FTC to Regulate Blogging ~ Product Review Bloggers »
October 06, 2009
Obama Eligibility Case Survives 1st Court Test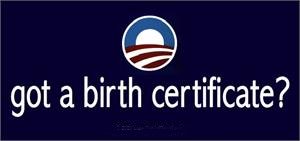 Obama eligibility case survives 1st court test
Judge hears arguments, refuses immediate dismissal demand
federal judge in California today listened to government lawyers argue that a lawsuit over President Obama's eligibility should be immediately dismissed but refused to grant their request, saying he would make his decision and announce it later.
The result came this morning from U.S. District Judge David Carter, who already has set a tentative trial date for the dispute Jan. 26, 2010. The judge also already had lawyers draw up a tentative schedule for hearings and deadlines in preparation for the trial.
WND previously reported on plans for the hearing handled by attorneys Orly Taitz and Gary Kreep, each representing separate clients.
The lawsuit was brought by several political candidates and party officials, including former U.S. ambassador Alan Keyes and Wiley Drake and Markham Robinson of the American Independent Party.

Plaintiff Wiley Drake voices his displeasure with Judge Carter in an interview outside the Federal Courthouse in Santa Ana today. Judge Carter failed to decide whether to dismiss the eligibility lawsuit against Barack Hussein Obama. The judge had previously said that it was important for both parties and the country to resolve this issue on the merits. Now the judge is waffling and has indicated that he would not rule today. A dismissal by the judge would be a huge blow to plaintiffs and would be a major setback in the efforts to determine whether or not Obama is constitutionally qualified to be president. Drake said that he has known Judge Carter for years and that his failure to move the case forward was an illustration of the "emasculation" of a former marine.
A frustrated Orly Taitz voices her displeasure about Judge Carter's failure to rule against the government who were trying to dismiss the eligibility lawsuit against Obama. Taitz said that the judge she saw today in court is not the same man who said he wanted to move this case along and resolve it on the merits. Taitz made no attempt to hide her feelings that "something has happened" between the Sept. 8 hearing and today's hearing. Taitz gave a powerful and impassioned closing argument that electrified the the gallery who broke into applause and cheers on two occasions. The judge perhaps not wanting to be booed off the bench in his own courtroom opted for the safe approach and said that he would take the matter under submission. Before Taitz's closing remarks it looked like the judge was going to rule to dismiss. By all appearances it looked like he doesn't want this case after all. Now we wait and see.


From a Blogger...Give Us LIberty blog...... that was there:
Let me say that the writing is and was on the wall! You could see Carter was carefully covering his butt as he listened to the arguments from the 3 government lawyers and Orly Taitz. It became apparent as the morning wore on that he really doesn't want this case. After telling the world that the case would be decided on the merits...why the change of heart? Now all he could talk about was jurisdiction, standing and political question doctrines.
Gary Kreep showed up late, claiming car trouble. It is obvious that Taitz and Kreep do not see eye to eye and Kreep missed no opportunity to get in zingers against Orly which I fond unnecessary and counterproductive.
Carter asked the government basically by what mechanism can Obama be removed? The government said ONLY Congress can do it...either by impeachment or under the 25th amendment where applicable. Carter would nod his head in agreement. The government was vehement that Carter had no authority over the issue.
I can't say that Carter wasn't fair...he listened attentively and was courteous but he seemed to have taken a different view of the case, focusing on technicalities and seemingly forgetting he had told everyone that he wanted this case resolved, for both sides and the country. On Sept.8 he acknowledged that it was not a good situation for the country to be in and hat was why he wanted to get the case on the fast track. Why did he set a trial date in January? What changed? I have no doubt he is going to throw this case out and it will cost us a minimum of one year - easily a one year delay!


Other links to what happened:
Orange Country News Blog...NavelGazing
.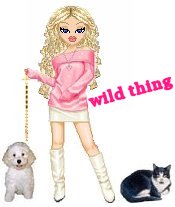 Wild Thing's comment.........
I have no idea why this Judge Carter would change so much. But it isn't all bad news. If the judge does allow things to move forward and does allow discovery, I'm looking forward to the fireworks.

.... Thank you Jim for sending this to me.


Posted by Wild Thing at October 6, 2009 06:45 AM
---
Comments
Maybe a little strong arming from the Chicago mob? Or maybe Judge Carter is just being careful and correct.
I sure hope this birth issue goes through the court system somewhere. I want those school and passport records to be made public. Even if obama was born in Hawaii, he still may have illegally used an Indonesian passport get college financing and to travel to Pakistan.
Posted by: TomR at October 6, 2009 10:54 AM
---
Don't be holding you hand over your backside, it might grow there. I have been there myself in a contractual dispute with Uncle Sam, uber liberal William O'Douglas (I may have another drink to his death) took our case on a retainer then just sat on it, I see the same stalling with Judge Carter, it won't matter any longer if he stalls the case until after Osamabama's term expires or the revolution, whichever comes first. I hope that I'm wrong and Carter does pursue this and soon. I'm just skeptical.
Posted by: Jack at October 6, 2009 01:43 PM
---
Why did he change so much, they got to him. Even if this did survive, it wouldn't make it past the 9th Circus Court. This is the old proverbial spitting into the wind.
They all know 'Ubama' is a usurper and they are afraid to pursue it.
Posted by: Mark at October 6, 2009 02:11 PM
---
No doubt they got to the Judge. That's what they do.
But the obvious question is WHY NOT JUST SHOW THE DAMN LONG FORM BIRTH CERTIFICATE?
This episode just furthers on the idea that there is something wrong with Zero's past. He's past the $2mil mark on defending a simple request to show hi slong form BC. It's ridiculous.
I also read to day that Bill Ayers admitted to a reporter that he wrote Dreams of My Father and dared her to prove it and he'd split the royalties with her.
I knew they were bad, I never dreamed it would be THIS bad.
Posted by: Eden at October 6, 2009 05:15 PM
---
That Orly Taitz is involved does not look good for us finding out whether or not he has a valid right to the big seat. Orly Taitz has never found a case that she couldn't lose. She represents deserters, cowards and resisters. All guilty of felonies and hasn't gotten one off yet.
She is as good a lawyer as Jesse MacBeth was a Specops soldier.
"Learned all I need to know about Islam on 9/11!"
Posted by: Frankly Opinionated at October 6, 2009 06:00 PM
---
Thank you so much all of you. It sure was
disappointing.
Thank you too for all of you input about this.
Posted by: Wild Thing at October 7, 2009 02:33 AM
---