« Speaker Pelosi Denies public Access to Health Care Public Plan Announcement | Main | Detroit FBI Kills Luqman Ameen Abdullah Leader of Radical Muslims;12 Charged »
October 30, 2009
No Time To Read Bills They Vote On But.........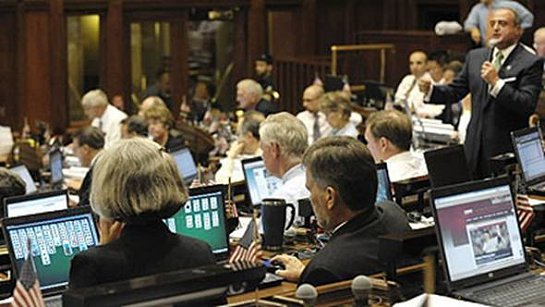 THEY HAVEN'T GOT TIME READ THE BILLS THEY VOTE ON BUT THEY CAN PLAY SOLITAIRE AND CHECK BALL SCORES!!!
House Minority Leader Lawrence F. Cafero Jr., R-Norwalk, pictured standing, far right, speaks while colleagues Rep. Barbara Lambert, D-Milford and Rep. Jack F. Hennessy, D-Bridgeport, play solitaire Monday night as the House convened to vote on a new budget. (AP)
The guy sitting in the row in front of these two... he's on Facebook, and the guy behind Hennessy is checking out the baseball scores.
These are the folks that can't get the budget out by Oct. 1, Seriously!!!
So, we've got a 30 day budget extension. Well, guess what, 30 days from now we will be in the same boat. I guess this makes it easy for the news reporters as all they have to do is recycle the same headlines from this week and from 2 years ago. And these yo-yo's will still be playing SOLITAIRE!!!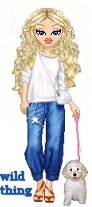 Wild Thing's comment........
This is really something. I know they don't always show up at meetings. How many times have we seen one of the politicians giving a speech to an almost empty room. But I never would have guessed they would be doing this other stuff.

....Thank you Mark for sending this to me.


Mark
3rd Mar.Div. 1st Battalion 9th Marine Regiment
1/9 Marines aka The Walking Dead
VN 66-67


Posted by Wild Thing at October 30, 2009 02:40 AM
---
Comments
They must have thought it was a break or something. And we elected them to do what?
Posted by: Lynn at October 30, 2009 08:25 AM
---
Fire 'em all, next year, they spend all their time gaming the system, ignoring their constituents, pandering to special interests and lining their pockets while furthering our demise. Any one of us outside of congress in the private sector had better do our jobs, yet these 'legislators' play with our liberty as if it were trivial.
Posted by: Jack at October 30, 2009 01:24 PM
---
Yessiree, Miss Nancy runs a tite ship. They have the nerve to vote themselves a raise ? Who reccommended them for a raise, I didn't.
Posted by: Mark at October 30, 2009 06:23 PM
---
We need people who care. Let's clean house.
Posted by: Betty at November 3, 2009 09:33 AM
---