« This Isn't Change, It's Treason | Main | Obama to Skip Anniversary of the Fall of Communism ~ Guess He's In Mourning About It! »
October 21, 2009
Nike, Starbucks and Others Team Up With the Left to Sell Cap-and-Trade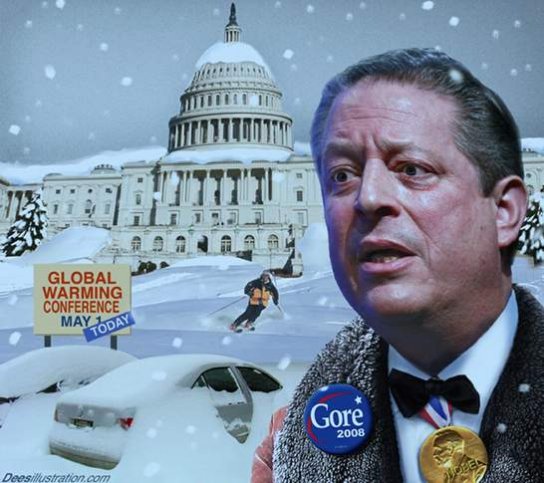 Nike, Starbucks and Others Team Up With the Left to Sell Cap-and-Trade
By Thomas J. Borelli
"Yes We Can!" the slogan used by then-Senator Obama during last year's presidential campaign – is now being used by Senators Lindsey Graham (R-S.C.) and John Kerry (D-Mass.) to launch a last ditch effort to jumpstart cap-and-trade legislation in the Senate.
Graham and Kerry's commentary, "Yes We Can (Pass Climate Change Legislation)" published in the New York Times last weekend outlines elements of a bipartisan legislative framework on cap-and-trade.
The commentary follows the launch of "We Can Lead" -- a campaign to promote climate change legislation by a coalition of big business, environmental, labor and left-wing special interest groups.
This high-profile corporate support of Obama's energy policy exposes a long-simmering development in public policy: the progressive takeover of the boardroom.
The unification of big business with liberal activist groups on important public policy issues poses a significant threat to liberty and limited government. As we are observing, the collective power of these groups is big enough to fashion a bipartisan compromise on climate change even during a raging national debate over health care.
We Can Lead, a broad-based corporation coalition of energy, technology and other companies, including Duke Energy, Hewlett Packard and Starbucks, is mounting a high-profile campaign to promote cap-and-trade legislation.
Coalition members have paid for ads in newspapers, including an open letter to President Obama and Congress urging action on cap-and-trade legislation, stating, "We need you to swiftly enact comprehensive legislation to cut carbon pollution and create an economy-wide cap and trade program."
Last week, We Can Lead spearheaded a "Business Advocacy Day" in Washington, D.C. to advance the global warming bill directly with lawmakers. According to news reports, executives from more than a hundred businesses will participate in a two-day lobbying fest that includes briefing sessions, media training and speeches by Administration officials and Hill visits targeting key Senate offices.
The fine print disclosures about We Can Lead, reveal that two left-wing advocacy groups – Apollo Alliance and CERES – are behind the corporate effort.
The Apollo Alliance is "a coalition of labor, business, environmental, and community leaders" that seeks to advance a green energy economy that will produce "a new generation of high-quality, green-collar jobs." Its board members include representatives from environmental organizations and labor unions – the United Steelworkers of America (USWA) and Service Employees International Union (SEIU). Van Jones, former White House "green jobs czar" was also board member.
CERES is a coalition of investors, labor and environmental organizations that pressures corporations to advance environmental policies, such as legislation to fight the perceived threat of global warming. Its board members include environmental and labor union representatives, and also state pension fund officials from the California State Teachers Retirement System (CSTRS), the California Public Employees' Retirement System (CalPERS) and representatives from the Connecticut State Treasurer and the New York City Comptroller's office.
CERES played a major role in the corporate boardroom by leveraging the shareholder standing of the pension fund coalition members to sway corporate policies.
After years of environmental and labor activism targeting corporations, some CEOs have decided it's easier to switch than fight. These executives realized that by supporting environmental initiatives they could avoid the headache of liberal activism while also reaping the reputational benefits of being perceived as "green."
Some companies also realized they could profit by advancing environmental initiatives, such as global warming legislation.
Power companies such as Duke Energy, FPL Group and Exelon see "green" in being green – they were the biggest winners in the Waxman-Markey cap-and-trade bill that narrowly passed the House in May. Utilities won the "House bill lottery," receiving 35 percent of free allowances from a generous Congress – an amount that translates into billions of dollars to the companies. General Electric also gains by a federal mandate for electricity derived from renewable energy sources which would benefit its wind turbine business.
The profit motive also explains why Exelon decided to end its membership in the U.S Chamber of Commerce. The trade group is facing criticism from some of its members because it opposed the Waxman-Markey bill and it recently called on the EPA to review the science on climate change in a public hearing.
Nike and Starbucks are very active in pushing for cap-and-trade legislation through another business environmental coalition, Business for Innovative Climate and Energy Policy. In this instance these companies are more concerned about generating a positive brand image than on making money on carbon credits. Whatever the reason, whether profit or image, companies lobbying for carbon dioxide emissions caps frequently ignore the economic consequences of the legislation.
Higher energy prices, slower economic growth and higher unemployment would likely harm companies that sell premium-priced consumer products such as Starbucks coffee and Nike sneakers that can sell for over $100.
Those of us who believe in limited government must now deal with the threat posed by an emergence of a state where the powers of government, liberal activist groups and corporate interests loot us of our liberty.
But there is something we can do: Every day we have an opportunity to vote with our wallets by letting companies know there is a price to pay for colluding with those who oppose our values.



This is a list from last July of companies that support Cap and Trade:
List of corporations and associations that WANT Cap and Trade to Pass.
ELECTRIC UTILITIES AND ENERGY COMPANIES
Duke Energy
Exelon
PG&E Corporation
FPL Group
Austin Energy
National Grid
PNM Resources
Avista
NRG Energy Inc.
PSE+G
Edison Electric Institute
ConEdison
Constellation Energy
Entergy
Austin Energy
Renewable Fuels Assn.
MANUFACTURING, INDUSTRY AND CORPORATE
GE
Dow Chemical
Dow Corning
National Semiconductor
HP
Business Council on Sustainable Energy
Solar Power Industries
Alcoa
John Deere
Alstom Power
Johnson & Johnson
Siemens
Rio Tinto
BP Solar
Symantec
Applied Materials
eBay
Levi Strauss
Nike
Starbucks
Aspen/Snowmass
Seventh Generation
Clif Bar
Kleiner Perkins Caufield & Buyers
Calpine Corp.
Genpower
BluewaterWind
LABOR
Steelworkers
Boilermakers
Communications Workers
Laborers International
Services Employees
Utilities Workers Union
Building and Construction Trades
FARM AND AGRICULTURE
National Farmers Union
American Farmland Trust
Growth Energy
COMMUNITY, FAITH AND ENVIRONMENT
U.S. Conference of Mayors
Environmental Defense Fund
League of Women Voters
National Parks Conservation Assn.
National Wildlife Federation
National Resource Defense Council
The Wilderness Society
American Institute of Architects
World Resources Institute
Pew Center on Global Climate Change
The Nature Conservancy
Sierra Club
HipHop Caucus
Center for American Progress
Latino Coalition
Union of Concerned Scientists
National Congress of American Indians
World Wildlife Fund
American Public Health Association
Defenders of Wildlife
League of Conservation Voters
Pew Environment Group
National Audubon Society
Renewable Fuels Assn.
American Chemical Society
American Rivers
Clean Water Action
Earthjustice
Environment America
International Forum on Globalization
Oxfam Oceana
Physicians for Social Responsibility
Jewish Council for Public Affairs
Izaak Walton League of America
Baptist Pastors and Theologians
Woods Hole Research Center/20 eminent scientists and leaders
United Nations Foundation
The Episcopal Church
United States Conf. of Catholic Bishops
Catholic Relief Services
Evangelical Climate Initiative
National Council of Churches
National Assn. of Clean Air Agencies
CARE
Trout Unlimited
United Methodist Church-General Board of Church & Society
Evangelical Lutheran Church in America
Climate Communities/ICLEI-Local Governments for Sustainability USA
.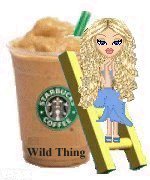 Wild Thing's comment........
Stupid Nike and starbucks. Who's going to have the cash for $100 sneakers and over-priced coffee once our utility bills double as well as the cost of everything else. Fools!
And Lindsey Graham once again diggs in deeper for his rino standing which will never change. GET him out of politics PLEASE!!!!!

....Thank you Mark for sending this to me.


Mark
3rd Mar.Div. 1st Battalion 9th Marine Regiment
1/9 Marines aka The Walking Dead
VN 66-67


Posted by Wild Thing at October 21, 2009 05:45 AM
---
Comments
Do they care? Nope. They all have these young punks straight out of college in positions of power who never had to earn their way up the ladder. The problem is they don't understand what implications this can mean for a corporation in the long run. All they know is they're making 6 figures a year, have free reign of everything they look at and they don't have to struggle, unlike those on the line who are working for $10 an hour if they're lucky.
Posted by: Lynn at October 21, 2009 08:25 AM
---
It doesn't bother then one bit because they're going to pass the cost on to the consumer. And, as consumers, we need their products and services so we're stuck paying it.
Posted by: BobF at October 21, 2009 09:03 AM
---
Lindsey Graham is a real piece of work. Every time he opens his mouth the Elitism and Snobishness become so evident.
A couple of years ago when the question of torture came up, he made this statement. Paraphrasing, he told the world that Americans should not engage in torture of the enemy, because "we are better than that".
A month or so ago, he issues a statement, that those of us who have the audacity to question what he and his fellow Senators are doing with Health Care, Cap and Trade, etc., "don't understand the business of Government."
Senator Graham and so many others in positions of power in our government have forgotten who they work for.
Come next year and in 2012 it is the responsibility of all Americans to let them know, by voting them out of office.
Posted by: SEAN. at October 21, 2009 12:11 PM
---
Well, The Nature Conservancy just got itsself taken out of my will.
Lindsey Graham is in another world. He is a conceeding politician. Another Specter who can't make up his mind which party he is in.
With Cap and Trade, Congress can declare anything unenvironmental and tax us heavily for it, or just ban it. Guns and ammo could fall to that ruse.
Posted by: TomR at October 21, 2009 12:26 PM
---
Nice list, thank you Chrissie and Mark. Speaking from experience as a former soldier and as a civilian, the government gives away nothing without strings attached. Whether it's a broken enlistment promise or a broken campaign promise, it's the individual who gets the shaft. Name it; for public housing you forfeit your civil rights to privacy, from that government insured home loan that restricts you from upgrades and expansions, even an early pay off, there are penalties built in. How about those student loans that are like an HFC loan only at supposed lower interest rates, 3% vs 35%, that loan shark is at least 'personable' if not deadly. All those on that list above will have to conform to some bullshit regulations that will restrict their business practices, they just haven't felt the barb like those in the finance sector have. Buying in to appease the UN is all it is.
Who owns who, eh, Colonel Nicholson ?
Posted by: Jack at October 21, 2009 01:45 PM
---
Don't buy Nike, get Adidas instead.
Posted by: BobF at October 21, 2009 03:53 PM
---
Do they still make PF flyers? This cap and trade will do nothing but increase our dependence on foreign oil. Now we have the battery power car, and they got the speeds up to about 60 mph. They don't mention ...for how long, and how quickly the battery runs down at such a high output. Like gasoline there is only so much energy in a Battery once depleted its Re-charge time, and the rate of discharge is dependent on how quickly the power had to be delivered. Unlike gasoline, just pull in and "fil-er up" and away you go.
After a power run down the hi-way, and your battery is runnning down, the terminal voltage starts to drop, and so does you motor speed. Now you speed is down to about 40mph, then how are you going to get out of the way of the 70,000 pound 18 wheeler bearing down your neck that invarably shows up right on your ass when you are in the wrong lane.
These people have no clue. Obama is a robot, and his lemmings are all kool-ade up and ready to fall on the sword for his cap and trade scam. Which will cost more jobs, drive the price of everything up and no doubt that price will not be static but ever changing, on the high side.
Posted by: Mark at October 21, 2009 09:27 PM
---
Great input and comments, thank you all so much.
Posted by: Wild Thing at October 22, 2009 02:08 AM
---