« The Phrase Obama Can't Do Without | Main | The Mindset of the Palestinian, Arab, and Muslim Leadership ~ Jews Have No History In Jerusalem »
October 13, 2009
Manhattan Institute Wriston Lecture: Charles Krauthammer
In case Institute's website is down, YouTube has the following two-minute clip, which captures the speech's flavor. But if you can the entire speech is very interesting.
Webpage with embedded video:
http://www.manhattan-institute.org/video/wriston/

Direct link:
http://70.166.63.240/flv/10-5-09_wriston_lecture.flv

Manhattan Institute Wriston Lecture

The Manhattan Institute has been an important force in shaping American political culture. By supporting and publicizing research on our era's most challenging public policy issues: taxes, welfare, crime, the legal system, urban life, race, education, and many other topics, we have won new respect for market-oriented policies and helped make reform a reality.
The Manhattan Institute regularly hosts forums in New York City and Washington, DC for policy makers, business people, researchers and journalists.
Decline Is a Choice
Dr. Charles Krauthammer, Syndicated Columnist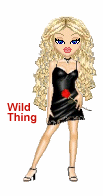 Wild Thing's comment........
LOL I love his humor, on the full length version of the video he shows his humor.
He gives some very interesting points to consider.

....Thank you JohnE PFC U.S. Army for sending this to me.


Soldier/Generator Mechanic
Companies: 288TH Q.M. Co
Posted by Wild Thing at October 13, 2009 06:45 AM
---
Comments
Regardless of obama's BS, America is the greatest country in the world.
I really admire Charles Krauthammer. He articulates better than anyone I know. He is the Bill Buckley of the time.
I know he would not, but I would love to see Krauthammer run for office. He and sarah Palin would make a team.
Posted by: TomR at October 13, 2009 01:39 PM
---