« 76 Days Since Request For More Troops, Obama STILL Stalling | Main | White House Boasts: We 'control' News Media »
October 19, 2009
'Illegal Alien' Costume Under Fire

A Southern California immigrant rights group on Friday asked Target stores and a costume company to stop selling a Halloween "illegal alien" costume it said is offensive to immigrants.
The costume features the mask of an alien with a green card and an orange jumpsuit with "illegal alien" written across the front.
Angelica Salas, executive director of the Coalition for Humane Immigrant Rights of Los Angeles, wrote e-mails to Minneapolis-based Target and Wisconsin-based BuySeasons, Inc. calling the costume "distasteful, mean-spirited, and ignorant of social stigmas and current debate on immigration reform."
The group said it also planned to send letters to other companies that are selling the costume.
Lizette Olmos, national communications director for the League of United Latin American Citizens, called the costume "really disturbing," reported the Minneapolis Star Tribune.
Target is removing the costume from the site after receiving several complaints, company spokesman Joshua Thomas said Friday. The store never intended to sell the outfit but included it in its online offerings by mistake, he said.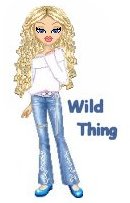 Wild Thing's comment......

LOL so what if the other things are not PC, how to witches feel about being a custom or Ghosts, heh heh or I bet there will be some Obama as the Joker masks this year. ....... maybe. haha

....Thank you Mark for sending this to me.

Mark
3rd Mar.Div. 1st Battalion 9th Marine Regiment
1/9 Marines aka The Walking Dead
VN 66-67


Posted by Wild Thing at October 19, 2009 06:55 AM
---
Comments
How could this be offensive to people who came to this country legally...Immigrants.
Legal immigrants should be offended and outraged that these Hispanic groups are lumping the criminals who stole into this country in with them. These groups are making it so when we hear of an immigrant we think of illegals. They're trying to blur the law abiding folks in with the law breakers so there's no difference.
Posted by: BobF at October 19, 2009 07:37 AM
---
My daughter and I saw this on the news and laughed our heads off. It's not offensive, it's darn right funny. Only someone with a very thin skin or something to hide would think of it as being offensive. No, it's not for children, obviously, but if you're going to an adult costume party, this is a great conversation starter.
Posted by: Lynn at October 19, 2009 08:05 AM
---
It looks like a Martian not a Mexican, These people are certainly thinned skinned.
Posted by: Mark at October 19, 2009 09:20 AM
---
Speaking of the Obama Joker, check out the costume idea posted over at The People's Cube - pretty funny.
Posted by: Robert at October 19, 2009 12:05 PM
---
Liberals would think it was cool if THEY had thought of it, then it would be politically correct for hispanics to wear it as a protest.
Posted by: Anonymous at October 19, 2009 12:20 PM
---
They are just upset because the costume doesn't come with a leaf blower and 11 kids.
Posted by: TomR at October 19, 2009 12:23 PM
---
They don't need a costume to spot them any more than Mo and his burqa'd wives do.
Yesterday's conversation in a Tacoma shopping center: Me; wetback!!! Her; where? Me; end of the parking lot. Her; I still don't see it. Me; it's walking with a small back pack. Her; no it 's not!!! Me; yes it is. I stopped and waited until he walked on past us. Me; Well? Her; How did you know?
This guy was wearing blues jeans, walking cowboy boots, wearing a straw hat and longsleeve flannel shirt. It was the hat, boots and the way he walked that tipped me off, he had the bowed legs and the canter of a kid that once had rickets, once close enough to verify that he was of Mexican extraction it all fit. He didn't need the costume, or any costume.
It's only offensive to La Raza as a racist issue to garner media coverage and congressional intervention, once the race crime laws are enacted there will be no freedom or freedom of speech. LMAO Tom, those 11 kids don't have to come from the same family either, that caseworker sees only 11 niños pequeños, no matter how many fathers or mothers they have. Is this t Eastern Washington or Northern Mexico? Some naturally stray to the left coast.
I know of a half dozen that are here to work, send their money back to their families and kids in Mexico, this is a sanctuary state. There is no reason to fear INS. Does Canada know that their wide southern border is really with Mexico?
Posted by: Jack at October 19, 2009 01:43 PM
---
BobF., I sure hope that most people know
the difference. Like you said it is a BIG
difference. I have a lot of respect for
those that came here legally, my own
grandparents did and Nick's mom and Dad
came here...but legally.
Posted by: Wild Thing at October 19, 2009 07:55 PM
---
Lynn, I thought so too. I laughed when I saw
it. But we know the difference and some
people will want to make something out of
all kinds of things.
Posted by: Wild Thing at October 19, 2009 07:57 PM
---
Mark, yes, I thought at first, well they
are confused with the word alien. heh heh
Posted by: Wild Thing at October 19, 2009 07:58 PM
---
Anonymous, that's true, they are exactly
like that.
Posted by: Wild Thing at October 20, 2009 12:30 AM
---
Posted by: Wild Thing at October 20, 2009 12:31 AM
---
Jack, that was funny. I do that with
lefties. Try to pick out from a crowd
the ones I feel are Obama people.
Posted by: Wild Thing at October 20, 2009 12:36 AM
---