« Sarah Palin to campaign in Texas For Gov. Rick Perry | Main | Rahm Emanuel: "Fox News 'not really a news station" »
October 19, 2009
Fox News Fires Marc Lamont Hill
Marc Lamont Hill, Laura Ingraham, and Tammy Bruce discuss Congresswoman Diane Watson's comments about race and the state of health care in America. They also address Watson's comments about Fidel Castro and Cuban healthcare.
Cliff Kincaid over at Accuracy in Media (AIM) announces Fox News has fired Marc Lamont Hill. Cliff represented AIM at NewsCorp's annual meeting. ("Accuracy in Media is a News Corp. shareholder.") AIM reports that he asked Rupert Murdoch why someone with Hill's radical views would have a role as a Fox News commentator:
Before Kincaid completed the background for his question, News Corp. chairman Rupert Murdoch interrupted Kincaid to say that he appreciated Cliff's work on this matter, and that Hill had been "fired" last week.

David Horowitz started the ball rolling when he questioned why Bill O'Reilly interviewed Hill, a "hip-hop culture" expert, for an entire segment about Iran. Then NewsReal bloggers, Cliff Kincaid, and others began digging.
The Hollywood Reporter reports, Lamont Hill "has been the target of increasing criticism on the blogosphere for alleged sympathies to controversial figures including Assata Shakur and Mumia Abu-Jamal." He also defended Van Jones on Fox News' "On the Record with Greta van Susteren."


He would plaster his Twitter page with police mug shot photos of convicted cop-killer Assata Shakur? Fox News contributor Marc Lamont Hill did. At least until David Horowitz and Accuracy in Media took notice and wrote about it.

Marc Lamont Hill isn't Just An Admirer of Cop-Killer Mumia Abu-Jamal, He's His Publisher

David Horowitz Freedom Center, October 6, 2009
Marc Lamont Hill, Sept 7, 2009: QUOTE
"I am thrilled to announce that Mumia Abu-Jamal has joined the Barbershop as a weekly contributor!! His column, "Live From Death Row," will appear every Wednesday starting next week.
" Mumia Abu-Jamal is one of the world's most celebrated journalists, freedom fighters, and political prisoners. Since his early days in Philadelphia, Mumia was an active member of the Black freedom struggle. From his award-winning journalism to his involvement with the Black Panther Party, Mumia has devoted his life to Black liberation. Wrongfully incarcerated since 1981 for the murder of Officer Daniel Faulkner, Mumia has continued to place a spotlight on various forms of injustice around the globe through his numerous columns, commentaries, and books. Mumia has generated international support for his own case, which has been one of the most glaring and repugnant reflections of the criminal (in)justice system."

"Relax, y'all. Don't believe the internet rumors," Lamont Hill tweeted earlier today, but he would later confirm the news to the Huffington Post, saying, "I am no longer employed by Fox News and grateful for the opportunity and I have nothing bad to say."

.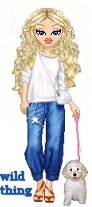 Wild Thing's comment.......

We are at war with the enmy within. Good that Murdoch understands that.
Posted by Wild Thing at October 19, 2009 06:45 AM
---
Comments
I couldn't understand him anyway. He talked way too fast and sounded like he was Mushmouth from the Fat Albert cartoon show. He is very radical. He was always right and the right was always wrong. Is he even a professor in real life or did Fox just make that up?
Posted by: Lynn at October 19, 2009 08:18 AM
---
No Lynn but he plays one on T.V. LOL... I guess he is. But like anything else with the left if they can spell it they are one. Whenever he came on I'd switch channels and wait til he was done.
He was always the antagonist and obama could do no wrong. Good riddance.

Posted by: Mark at October 19, 2009 10:59 AM
---
Posted by: TomR at October 19, 2009 01:05 PM
---
Well done Rupert Murdoch, Marc Lamont Hill committed suicide in public more than once on Fox, openly exposing himself and his views, this is the radical establishment of higher learning at it's best. Rupert Murdoch abruptly fired Rita Cosby without fanfare. The only firing Murdoch did that bothered me was that of Edye, E.D. Hill. Psst Rupert, do you know where Geraldo is, he spent the past weekend disparaging American values?
Posted by: Jack at October 19, 2009 03:18 PM
---
LOL love you all that was great thanks
for the laughs and comments.
Posted by: Wild Thing at October 20, 2009 12:45 AM
---