« Coverage from Copenhagen | Main | World REJECTS Obama and Michelle ~ Epic Fail! »
October 02, 2009
Cover of Sarah Palin's Book "Going Rogue" Has Become Number 1 Only Hours After Announcement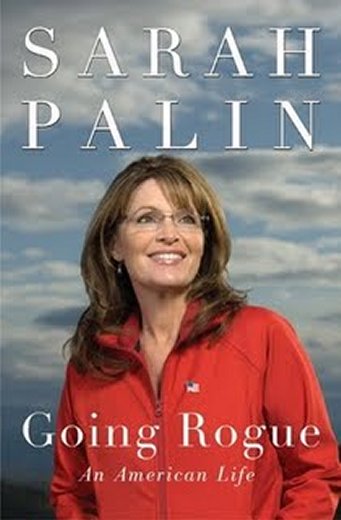 The book won't be released until November and she's already topped the list at Amazon and Barnes and Noble.
Palin 'grateful' for top spot
A publishing industry source told POLITICO that they "cannot remember a non-fiction book taking off like this in the pre-order market. It became number one only a couple of hours after nothing more than a date announcement. It is truly unprecedented."

Two days after the release date of Sarah Palin's book was announced, it's already become the top seller
at both Amazon.com and BarnesandNoble.com.

Palin's publisher announced Monday that the former governor of Alaska and Republican vice presidential
candidate had finished her memoir, "Going Rogue: An American Life," early and was moving the release
date up from the spring to November 17.
A Palin source told POLITICO that she "is very grateful" for the strong early sales.
"This book has taken off like a rocket," the source said.
Much of the 400-page book is based on journals Palin kept during her vice-presidential run.
Palin collaborated on the book with Lynn Vincent, a San Diego-based writer who has co-written several
books and was previously a features writer for World magazine, a conservative Christian publication.

HarperCollins is co-publishing the book with Zondervan, a company that publishes evangelical books, and
whose mission statement is "To be the leader in Christian communications meeting the needs of people with resources that glorify Jesus Christ and promote biblical principles."
Rush has been very supportive of Sarah Palin all during the campaign last year and now too.
Here is video of Rush Limbaugh today talking about Sarah Palin and the more than 1,000 offers she has
received to make speeches. Rush said 20 Speakers Bureaus offered to represent her. Her upcoming book - "Going Rogue" - went number one in only two days of receiving pre-orders.
Rush talked about the television news ratings too, pointing out that MSNBC has fallen below CNN, and said
that Fox News had more viewers than MSNBC, CNN, and Headline News combined.
Rush said the GOP has a pretty good bench of potential Presidential candidates in Pawlenty, Romney, and
Palin. Rush said the GOP lost because it did not nominate a truly conservative candidate.

.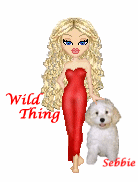 Wild Thing's comment........
Fantastic!!!!! I am thrilled about this. She will do so good with her book. I am proud of her. God bless Sarah Palin.
A side note: those of you that have signed up for Blastoff, this is a good way to use it too. You can get a discount with Barnes Noble and order more then one book too if you like. The more books she sells the better.
I sure hope she runs for President. Maybe when her books keep selling out she will see how needed she really is and after all those horrible attacks know how respected and loved she is too.
Posted by Wild Thing at October 2, 2009 05:55 AM
---
Comments
"Going Rouge" will be the most anticipated book at my household since the last Harry Potter book.
I sure hope she comes up to Albany NY for book signings!
Thanks for the excerpt from El Rushbo, I just caught the tail end of that segment at work.
Posted by: LarryK12309 at October 2, 2009 07:26 AM
---
Clever wearing a rouge colored top on the cover...those two words are mixed up almost as much as to two too and their they're.
I don't care what she does as long as she stays in the Obama/lefties heads.
Love her! Tim Pawlenty, oh please. If he starts campaigning he'll just be her deflective shield. Good job for a RINO.
Posted by: Eden at October 2, 2009 08:07 AM
---
I just hope the good old boys of the RNC don't try to undermine Sarah if she decides to run in 2012. These book sales show her popularity. She will draw moderate and conservative Democrats also.
Posted by: TomR at October 2, 2009 11:05 AM
---
You say, "maybe when her books start selling out, she will see how needed she really is."
I'm of the belief that she has known for a long time how needed she is. Every thing she has done in the past few months, starting with her resignation, points to that fact. She knew that as a Governor, she would be restricted in what she could say and what she could do. As a private citizen, she can voice her opinions, without reservation, as she has done.
Sarah Palin is one smart woman who knows what this country needs and knows that she is one of the forces that people will listen too. Her record speaks for itself.
RINOS like Lindsay Graham, who have the arrogance to tell the American people that they do not understand how Government works, as he did in a recent interview, have a big shock coming.
2010 elections will be critical as far as keeping the momentum of the "Conservative Cause", If that succeeds, and I believe it will, then 2012 will be fantastic.
The one thing that Michael Steele and the Republican Leadership has to do, is listen to the people, not to the RINO power brokers. That also is critical.
Posted by: SEAN. at October 2, 2009 11:26 AM
---
It sounds like a fascinating read. She didn't grow up with a silver spoon in her mouth and she's so down to earth. My daughters want this book for Christmas and I hope I can get it for them.
Posted by: Lynn at October 2, 2009 01:20 PM
---
Larry, that would be great if she did.
Posted by: Wild Thing at October 2, 2009 01:40 PM
---
Eden,oh yess that is true, I had not
thought of that.
Posted by: Wild Thing at October 2, 2009 01:41 PM
---
Tom, I agree and they have done the kind
of thihg in the past.
Posted by: Wild Thing at October 2, 2009 01:42 PM
---
SEAN, good point, thank you.
And I agree what you said about
Lindsay Graham too.
Posted by: Wild Thing at October 2, 2009 01:45 PM
---
Lynn, that is so neat that sheh wants it.
You have a wonderful family Lynn.
Posted by: Wild Thing at October 2, 2009 01:47 PM
---
If this Joke of an administration keeps at it, Sarah Palin will be IN in a walk.
Posted by: Mark at October 2, 2009 06:36 PM
---
Mark, I think you are right.
Posted by: Wild Thing at October 3, 2009 12:28 AM
---