« Weapons Failed US Troops During Afghan Firefight | Main | Steve Wynn Was AWESOME ~ Criticizes Obama on Sunday Morning News Show »
October 12, 2009
Camp Keating 12 Hour Battle ~ Interviews Of Our Heroes
THIS WAS BEFORE THE ATTACK HAPPENED.
" I forgot I had this, but was looking through all of my pictures and videos of COP Keating since it's been in the news lately (COP Keating is gone now). This place will always hold a special place in my heart as this is where I felt most at home when in Afghanistan. I was trying to make a video diary for my mother and put a face on the men of the 6-4 cav because she was sending care packages to them, but I stopped because I just felt like an intruder. I meant to go back and do a sactioned video diary with the Mayor of the base, but never got around to it. "
.
US forces leave isolated Afghan base after attack
On the day of President Obama's glorious Nobel Appease Prize victory, a Taliban henchman gloats in Afghanistan in the aftermath of the Kamdesh siege. The battle marked the largest loss of U.S. life in a single skirmish in more than a year. Besides the eight Americans slain, three Afghan soldiers and an estimated 100 insurgents died, according to NATO.
Speaking by telephone from an undisclosed location, Taliban spokesman Zabiullah Mujahid said the U.S. bombarded the outpost with airstrikes after leaving, as well as the local police headquarters.
"This means they are not coming back," Mujahid said. "This is another victory for Taliban. We have control of another district in eastern Afghanistan."
"Right now Kamdesh is under our control, and the white flag of the Taliban is raised above Kamdesh," Mujahid said.
A senior official of the Nuristan provincial government confirmed Taliban forces were in control of the village and Afghan police and soldiers had withdrawn from the district. He spoke on condition of anonymity because of the sensitivity of the subject.
Provincial police chief, Gen. Mohammad Qasim Jangulbagh, said the pullout "has had a direct affect on the morale of Afghan forces."
"If Afghan soldiers are losing support, how can they stay there?" he asked. "We need the coalition to send their forces back. We need more police, more soldiers."
The battle marked the largest loss of U.S. life in a single skirmish in more than a year. Besides the eight Americans slain, three Afghan soldiers and an estimated 100 insurgents died, according to NATO.

Raw Video:Camp Keating Interviews (12 hr. battle, soldiers describe the attacks) Amazing HEROES!

Nick Paton Walsh joins U.S. soldiers in Afghanistan as they come under attack.
Interviews with soldiers at Combat Outpost Keating (Aug 2009)...THIS VIDEO IS FROM CNN AND THAT AWFUL Michael Ware!

Wild Thing's Comment........
CIC Obama did NOTHING! Other then giving the Generals and our troops the FINGER!
The Taliban must have enjoyed the CNN * piece because it gave them perfect intel.
And when someone from the outpost informed the local village elders that the camp would be closed in two weeks-
what did the wonderful locals do-the ones are guys are giving their lives to protect ?
They ran to the Taliban and ratted out our guys.
Attack soon , before they leave.
We have a CINC who has been and continues to be - Derelict in his duty .
That conclusion is inescapable and glaringly obvious .

.

U.S. soldiers recount fierce Afghanistan battle
The assault began at dawn, as bullets and rockets peppered the remote outpost in eastern Afghanistan.
The insurgency was so fierce, according to one soldier, that the troops couldn't get to their mortars to fire back.
"They were under heavy enemy contact," Sgt. Jayson Souter said, describing the October 3 attack that pinned his comrades at Combat Outpost Keating, a remote base in Nuristan province.
Four servicemen -- Souter, a fellow soldier, an Apache helicopter pilot, and a gunner -- talked to a military reporter about their roles during the Keating attack in an interview posted by the Department of Defense on Facebook and NATO's International Security Assistance Force YouTube Channel.
The United States says about 200 insurgents -- mostly local fighters, with some Taliban organizers and leaders -- had been planning the attack for days, hiding mortars, rockets and heavy machine guns in the mountains.
The battle started early on October 3 and lasted for 12 hours. At the end, eight American soldiers and more than 100 militants were killed and buildings at the outpost were destroyed.
Fire support officer 1st Lt. Cason Shrode said the initial round "didn't seem like anything out of the ordinary." There was a lull and then there was a heavy attack.
"We started receiving a heavy volley of fire. Probably 90 seconds into the fight they ended up hitting one of our generators so we lost all power," Shrode said in the interview posted online by the Defense Department. "At that point I knew that this was something bigger than normal."
Troops called in air support. Helicopter gunner Chad Bardwell said he had to confirm the fighters he saw on ridgelines were the enemy because he had never seen such a large group of insurgents. ( from Wild Thing ...this is because of the R.O.E and how they have to be careful not to fire on civilians which is BS! It is getting our troops killed! )
"We tried to stop them as they were coming down the hill. ... We were taking fire pretty much the entire day," he said in the Defense Department interview.
Chief Warrant Officer Ross Lewallen, the Apache pilot, said a few aircraft were damaged in what was a "time-consuming endeavor" governed by tough terrain. He said the morning battle was "significant," but later troops were able to identify targets and eliminate larger weapons.
"One of the primary reasons for the fight taking so long is that it is an extreme terrain," he said in the same interview.
Lewallen said the valley sits beneath mountains to the west and north.
"There's a lot of cover so you really can't detect the enemy until they start moving again," he said, adding that it was tough for medical evacuation aircraft to land "because we were still trying to control" the outpost.
The intense assault on Keating led to fires. There were five main buildings at the post and four of them burned. Soldiers eventually ended up going into one building.
"The next morning it was pretty much ash besides that one building. I mean that's the way to describe it. Most of it had burned down. So we were pretty much at one building and the rest was just a shadow of what it used to be," Shrode said in the Defense Department interview.
Lewallen said what came together was "air-ground integration."
"All the training we've done before deploying here; it really clicked that day," he said in the interview. "We started realizing that the guys on the ground knew what they needed to tell us to get the job done. It made things that much easier."
He disputed media reports suggesting that there weren't enough weapons and troops. He said 40 minutes into the fight, air power arrived.
We had everything we needed. It was just a big attack with a lot of people. Bad things happen -- but I think we did well, under the circumstances."
Reflecting on the fight, Souter said, "Everybody basically came together and in the mix of it all, they were donating blood for the wounded that we had. They all pulled together to make sure that we can pull our boys out of this."

.

Raw Video: Camp Keating Interviews -- from the soldiers who were there, and the pilots who flew in. Interview by ISAF Media.

NATOs main role in Afghanistan is to assist the Afghan Government in exercising and extending its authority and influence across the country, paving the way for reconstruction and effective governance. It does this predominately through its UN-mandated International Security Assistance Force.
Since NATO took command of ISAF in 2003, the Alliance has gradually expanded the reach of its mission, originally limited to Kabul, to cover Afghanistans whole territory. The number of ISAF troops has grown accordingly from the initial 5,000 to around 50.000 troops coming from 42 countries, including all 28 NATO members.
ISAF is a key component of the international community's engagement in Afghanistan, assisting the Afghan authorities in providing security and stability and creating the conditions for reconstruction and development.



Part 1
Pilots and Soldiers talk to a military reporter about their roles in the recent insurgent attack on Combat Outpost Keating near Jalalabad, Afghanistan and give detailed accounts of the events of this specific attack. Part 1 of 5.
Interviewees:
• 1st Lt. Cason Shrode (US), Fires Support Officer
• Chief Warrant Officer Ross Lewallen (US), Apache Pilot
• Sgt. Jayson Souter (US)
• Chief Warrant Officer Chad Bardwell (US), Apache Gunner
Pilots and Soldiers talk to a military reporter about their roles in the recent insurgent attack on Combat Outpost Keating near Jalalabad, Afghanistan and give detailed accounts of the events of this specific attack. Part 1 of 5. Interviewees:
.

Raw Video: Camp Keating Interviews-2
.
Raw Video: Camp Keating Interviews-3
.
Raw Video: Camp Keating Interviews-4
.
Raw Video: Camp Keating Interviews-5

.

Camp Keating - after the attack 1
Camp Keating, Afghanistan (former Kamdesh PRT)
Outside 360-degree view of the now abandoned and destroyed Camp Keating in Kamdesh, Afghanistan. This footage was taken in 2007. The bridge was just outside the base, immediately above the HLZ. The Camp Keating perimeter is outlined in HESCO barriers.
The strength, courage and steadfast determination of the US personnel who lived, fought and died here should never be forgotten.
.
after the attack 2
Camp Keating, Afghanistan (former Kamdesh PRT)

Wounded U.S. Soldiers Refused to Leave Taliban Fight

( ABC News' Karen Russo was the only reporter to get to the scene of this bloody firefight between U.S. troops and hundreds of Taliban insurgents when she went in on a MEDEVAC helicopter. Here is her report: )
Flying into the besieged Afghan base during a nighttime firefight this weekend was a harrowing mix of overwhelming noise, stomach dropping maneuvers and shadows hurrying through the gloom.
When the chopper lifted off moments later with three wounded soldiers, it left behind others who were wounded but refused to be MEDEVACED out of the combat zone so they could return to fight with their buddies.
Fighting raged at two remote U.S. outpostsnear the Pakistan border this weekend, that left eight U.S. soldiers dead and 24 wounded. The battle was fought from Friday night through Sunday as hundreds of Taliban insurgents and their allies tried to overrun the Americans.
During the fighting, the insurgents succeeded in breaching the outer defense of the base at times before being repelled with the help of attack helicopters, fighter jets and drones. It was the bloodiest battle in a year for U.S. troops in Afghanistan.
During the fight, the MEDEVAC team at a nearby base waited - with both patience and frustration.
MEDEVAC teams are known for flying into some of the most deadly areas in the world to rescue injured soldiers. MEDEVAC helicopters are unarmed so they often need supporting aircraft to protect them, and sometimes the cover of darkness is their only defense.
On Saturday night, the team finally received the go-ahead as the sun set. Within moments of receiving the call, we rushed to the helicopter and quickly sped to the outposts.
As we were flying into the attack space, the MEDEVAC team with one medic and a doctor were preparing for the oncoming patients, setting up IV's, pulling out medical equipment and making other last minute preparations.
Apache helicopter gunships escorted us as we neared the combat zone to ensure our safety as we hovered at 10,000 feet awaiting word to descend. When word came, we plummeted in a corkscrew manner, making the descent in a matter of seconds, landing in a valley at the bottom of steep mountains. It felt very vulnerable to attack.
One of the pilots said that even though he had night vision goggles and ordinarily he can see in that sort of situation, because the fighting was intense there was so much smoke it was actually fogged over and it was difficult for him to see. Fortunately he could make out the landing zone, but it was touch and go.
Once on the ground, I hopped out of the chopper, but could see little other than smoke wafting through the moonlight, likely from a fire that was burning much of the base. Then I could make out the shadows of soldiers as they carried the wounded towards the helicopter.
Any noise of the conflict was drowned out by the propellers of the helicopter. The area smelled of burned out pine trees something one solider described as "death and hell."
Three wounded soldiers, one U.S. and two Afghan, were carried down the steep incline and quickly placed on the helicopter.
Some of the injured refused to be MEDEVACED out of the combat zone and continued to fight despite their wounds, according to soldiers at the base. Soldiers told the MEDEVAC crew that troops were donating blood during the battle, so it could be transfused into wounded comrades.
Between the gloom of night and the smoke, it was too dark to see much and the roar of the chopper made it almost impossible to hear commands.
I was quickly sort of touched by a crew member to get on the flight. I hopped on and even before I was on, the medical team was already working on the wounded.
Doctors wore night vision goggles, but still found it difficult to see. One doctor said it was like working by touch.
We were on the ground for a little more than five minutes, but in the chaos of noise and darkness, it felt like it could have been anything from 30 seconds to 30 minutes.
Moments later, the chopper lifted into the air and flew to the nearest medical facility. Despite the heroism of the crew, one of the soldiers died after reaching the facility. It wasn't immediately announced whether the soldier who died was American or Afghan.

The eight American troops killed in the battle were all from Fort Carson in Colorado Springs:
"In the deadliest day for Fort Carson since Vietnam, eight soldiers from the post's 4th Brigade Combat Team died in Afghanistan on Saturday when insurgents attacked a pair of remote outposts in Nuristan province.
The Army hasn't identified the dead, but several military sources confirmed that all eight were from the 4th Infantry Division's 4th Brigade, which went to war in May and in recent days began withdrawing from remote areas to better provide security in cities and villages.
"My heart goes out to the families of those we have lost and to their fellow Soldiers who remained to finish this fight," Col. Randy George, the brigade's commander, said in a statement late Saturday. "This was a complex attack in a difficult area. Both the U.S. and Afghan Soldiers fought bravely together; I am extremely proud of their professionalism and bravery."

Please take time to read the profiles of the American soldiers who died in the siege at Kamdesh.
The Colorado Springs Gazette tells their stories HERE and also HERE
Many were fathers. All were patriots. They were stationed at Fort Carson, Colorado. They leave behind grieving wives, girlfriends, young children, family, and friends. Remember their names. Remember their heroism:
Spc. Stephan Lee Mace, 21
Sgt. Joshua Kirk, 30
Pfc. Kevin Thomson, 22
Spc. Christopher T. Griffin
Spc. Michael P. Scusa, 22
Sgt. Vernon W. Martin
Sgt. Justin T. Gallegos, 22
Sgt. Joshua M. Hardt, 24


Spc. Mace's family is speaking out. Let's pray the White House is listening:
Stephan Mace of the Army's 61st Cavalry Regiment knew the Taliban would be waiting for him when he returned to eastern Afghanistan in September.
During a two-week leave in early September, the 21-year-old specialist sat on his father's couch in Winchester, Virginia, and discussed his concerns over Forward Operating Base Keating in Kamdesh District, a region known as a Taliban stronghold.
"He talked about the village next to the base, that it had 300 Taliban, and they couldn't do anything about it because they were in mosques hiding or with other civilians," says his father, Larry Mace.
"They knew they were there and they couldn't do anything about it and they killed them."

Added comment from Wild Thing,
In comparing the size of the area......South Vietnam was 62,000 square miles, heavy foliage in the jungles and tunneling . Afghanistan is four times as big at 252,000 square miles,much of which is extremely mountainous and challenges even modern warplanes. That is, the enemy on high peaks know the helos must fly in a certain valley to come to support a besieged forward operating base.
Think about the number of troops and warplanes we had in VN, at 62,000 square miles, compared to a much smaller number in Afghanistan, at 252,000 square miles.
Those combat support aircraft are spread mighty thin, and flying times are long.
For combat casualties, this is BAD. It's like being shot in West Texas, and being medevaced to Houston for treatment, via a slow helicopter. In Iraq, from wounding to hospital is measured in minutes, in Afghanistan, it may be HOURS.
Obama needs to realize this and listen to the General that has been boots on the ground and knows. Unlike Obama that cannot even take the oath of office without messing up. He needs to understand our troops have got to OWN the mountain areas not only the lowlands.
The location of Camp Keating reminds me a lot of like Dien Bien Phu. It too was set in a bowl surrounded by hills.
With Obama as CIC it is a Kluster Foxtrot!!!
He McCrystal not needed in talks taking place in DC re strategy - told him to wait - after all, he had basketball to play. Then he comes out with the Taliban not really an enemy, has role in Afghanistan's future and let's leave the Taliban alone and only go after the al-queda and add into that the stupidest R.O.E. that I have heard of totally dangerous to our troops.
And let's not forget this as well....from another date where Obama is at faullt with his .R.O.E.'s
Tuesday, September 8, 2009
'We're pinned down:' 4 U.S. Marines die in Afghan ambush
U.S. commanders, citing new rules to avoid civilian casualties, rejected repeated calls to unleash artillery rounds at attackers dug into the slopes and tree lines — despite being told repeatedly that they weren't near the village.
"We are pinned down. We are running low on ammo. We have no air. We've lost today," Marine Maj. Kevin Williams, 37, said through his translator to his Afghan counterpart, responding to the latter's repeated demands for helicopters.

Survivors in Afghanistan Need Immediate Help - 56 Soldiers Lost EVERYTHING
Please join me in contributing to the Combat Outpost Keating Relief Fund.

Mothax at the American Legion's Burn Pit blog writes that "[i]n the battle for Combat Outpost Keating, the men of Bravo Troop 361 Cavalry lost every possession they had, save for the clothes on their backs."
Also Tankerbabe has a list if you want to sent a package and what is still needed.
All personal belongings were destroyed. They lost everything. But the army is attempting to get them new uniforms.
They needed everything from underclothes, all personal hygiene supplies, cold weather gear - remember, they are in the high Hindu Kush mts. = some of the most severe winter weather on earth - and no comfy barracks, etc., - They needed heavy wool socks, wool helmet liners, balaclavas, gloves, long johns, , fleece blankets, etc etc...and they lost their iPods, DVDs, and other little things that helped keep them sane.
That is a lot of stuff to replace quickly for 56 soldiers.
Guess what - within 3 days of flurry - ALMOST everything on the list has been raised and is one the way. Fantastic!
WE KNOW. WE CARE.

Here is where to donate online using your credit card.
Here is where to mail checks:
COP Keating Relief Fund
PO Box 1954
Indianapolis 46206
Here is an online form that you can send in with your checks. Make sure you have COP Keating Relief Fund on the check so we can allocate it correctly.
If you want to send stuff today, and do it completely on your own, please mail to:
CSM Robert Wilson
TF Mountain Warrior
FOB Bostick
APO AE 09354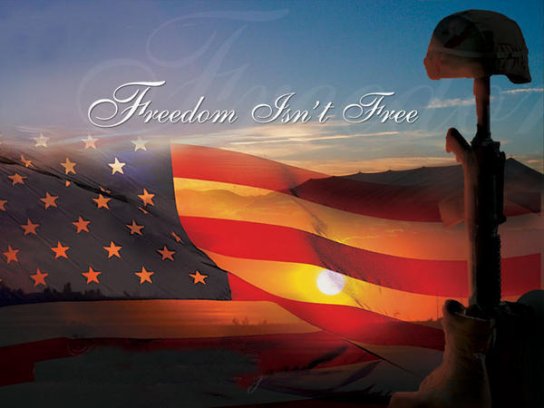 Posted by Wild Thing at October 12, 2009 05:50 AM
---
Comments
""He talked about the village next to the base, that it had 300 Taliban, and they couldn't do anything about it because they were in mosques hiding or with other civilians," says his father, Larry Mace.
"They knew they were there and they couldn't do anything about it and they killed them.""
Those soldiers in part died directly because of Obama and his tribe and their PC BS. That has no place in war. This is real, not a board game. Their is going to be a lot of blood on his hands. Unfortunately it will be that of our troops. Granted it started before him but enough is enough.
Posted by: Bob A at October 12, 2009 01:39 PM
---
Hell of a batte fought by brave men. I feel for their losses.
Why was this COP built at the base of mountains? Judging by the number of vehicles it was built so that they could have vehicular transportation and supply. To me it seems like a major tactical error. There was high ground all around the camp right up to the perimeter. Those mountains also make for difficult air support.
The ROEs around these outposts need to be dropped. I guess that becomes a moot point if all the COPs are going to be abandoned.
This is going to be a difficult war. It will be made even more so by a bungling, muslin friendly, inept president and his staff of criminals, commies and shake down artists.
Posted by: TomR at October 12, 2009 03:36 PM
---
Tom, I was going to say the same thing. I'd build the fortificaiton at the top of a hill.
Posted by: Odin at October 12, 2009 04:13 PM
---
Bob A., I agree, I hold Obama directly
responsible and his r.o.e.'s.
Posted by: Wild Thing at October 12, 2009 07:36 PM
---
Tom, I agree so much. I would want
to secure from the top down for
the best and safest results.
Posted by: Wild Thing at October 12, 2009 07:39 PM
---
I'm serious guys - Unless America & the coalition start fighting these wars with less regard to civilian losses we are going to LOSE! We NEED to bring our troops back home NOW! Not one more American life is worth this crap. Here's a question for you guys....
What were these warlords & dictators doing before we intervened? Huh? Yeah that's right....they were busy killing each other. They were doing that before the Russian invasion too. BUT, as soon as foreign soldiers enter a muslim land it acts as a catalyst, a call to arms to drive the Infidel out. They start co-operating with one another and targeting any government within their lands who co-operate with foreign forces. That is why Pakistan is set to fall if they keep up with their bombing campaign and targeting the Pakistani Army,Police and Government officials. We should pull out and let them get back to what they do best.............fighting and squabbling amongst themselves! I say we pour ALL our resources & energies into homegrown terrorism and border control....what say you?
Posted by: Lyn in Australia at October 12, 2009 11:00 PM
---