« Stephen A Smith Defends Rush Limbaugh's Bid for the Rams | Main | The USS Cole (DDG 67) ~ We Will Never Forget »
October 12, 2009
An Insult to Our Democracy
Rep. Jack Murtha presides, ignores reality to push through his preferences without a vote.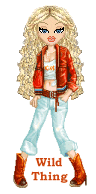 Wild Thing's comment.......
John Murtha obtains millions in earmarks for companies that in turn give him tens of thousands in campaign donations and he thumbs his nose at anyone questioning a quid pro quo and tells them to prove it.

....Thank you Horace for sending this to me.


Horace
U.S.Army
Horace Smith, Pvt. E-1, USAR
1956-1964
Posted by Wild Thing at October 12, 2009 05:47 AM
---
Comments
Here's another thing Murtha knows nothing about. The Constitution, How can he take an oath swearing to uphold and defend a document when he hasn't a clue what is in it.
Posted by: Mark at October 12, 2009 08:57 AM
---
Murtha is just a total ass. I don't blame him as much as I blame the selfish people that vote for him. I know that in the last two elections he had really good Repub opposition. The voters had clear black and white contrast on the issues and personality and they picked Murtha.
Posted by: TomR at October 12, 2009 03:57 PM
---
Mark, you are so right. Murtha has
shown he really is a stupid person.
A con artist is more like it.
Posted by: Wild Thing at October 12, 2009 07:55 PM
---
Tom, they sure did and they still wanted
this creep Murtha. sheesh amazing.
Posted by: Wild Thing at October 12, 2009 07:56 PM
---