« Historic! 700,000 'pink slips' to Congress – in 3 days! | Main | Obama Sinking as Well He Should ~ See Rasmussen Report »
September 28, 2009
USN SEAL Lt. Daniel Cnossen Needs Our Support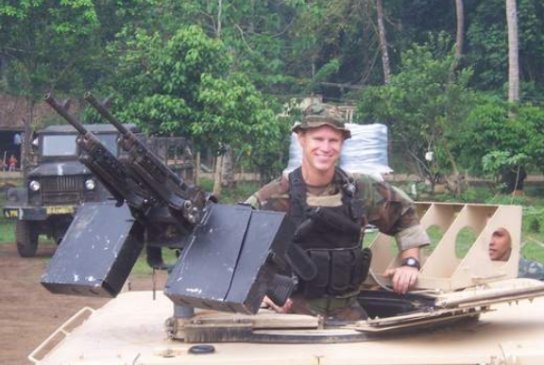 USN SEAL Lt. Daniel Cnossen, WIA 9/8/09 needs YOUR support~SEAL Team One, USNA '02
USN SEAL Lt. Daniel Cnossen is a member of SEAL Team One based in Coronado, CA. He is also a 2002 graduate of the United States Naval Academy
.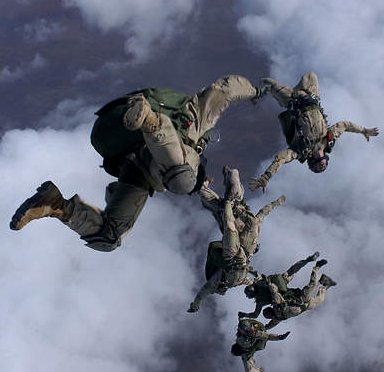 On September 6th, 2009, Dan returned to Kandahar, Afghanistan. With less than 36 hours on the ground, his team received their first mission task targeting Taliban operatives. During the mission, Dan activated a land mine and lost both legs, and sustained traumatic internal injuries. Currently he is at the National Medical Center in Bethesda, Maryland where he is fighting a new battle. Like any other challenge in his life, Dan will face this one with courage and dedication. Already, friends and family have witnessed Dan's unbelievable strength as he begins what will surely be a long and difficult recovery. Despite the challenges ahead, Dan remains positive and exudes his kindness and true appreciation for friends and family, and for life.

Although known to some as Danny boy or Danger Dan, to others as Cnoss, C-Nasty, Disco Dan, or Batta Bing, and to some just plain Dan, we all know and love Dan Cnossen as a courageous and determined leader, a strong and selfless man, and a dedicated and unconditional friend. Though he can be described as introverted and a bit stoic, Dan's friends prefer to use the words soft spoken and humble instead. A truly genuine and loyal person, Dan is also known to have a way with words, creating laughter in the wake of his humor, and amazement from his friends and family with his curiosity and zest for life.

His life's motto, "Life is all about extremes" plays out everyday in both his professional and personal life, and he is excited by and drawn to activities that challenge him both physically and mentally. From the moment he learned about the US Navy SEAL program, he was hooked by the pure challenge, and immediately dedicated himself to preparing for it. In his free time Dan took on many adrenaline-filled adventures: climbing Mount Machu Picchu, Peru; hiking Patagonia's Torres del Paine, Chile; mountaineering through Samaria Gorge, Crete; free-climbing Mount Whitney, CA; skiing the back country of Mount Baker, WA; and swimming the Mediterranean and Dead Seas. Dan's sense of adventure has also taken him to Argentina, Uruguay, Columbia, Egypt, Jordan, Guatemala, Turkey, Mexico, and Spain.

Among his local adventures, Dan loves to rock climb and run. Those who know him from the Naval Academy share memories of sneaking off the Navy yard to join Dan on these (and other) extreme excursions. Dan amazed friends when he would sign up for a 50-mile race or ultra-marathon just weeks before a race. Taking on these unbelievably difficult tasks only further exemplifies Dan's immense mental and physical strength, and true passion for challenge, adventure, and reaching life's absolute limits. Some people train their entire lives to accomplish what Dan would decide to do on a whim.

Dan was born and raised in Topeka, Kansas on a small farm owned by his grandfather, and spent his childhood working on the farm, reading, running, boxing and playing soccer. Upon arriving at the US Naval Academy in Annapolis, Maryland in 1998, Dan had never seen the ocean, had never learned how to swim, and could barely make it across the pool. Dan only saw this as yet another challenge, and because he was fully dedicated to succeeding, he sought out friends to help him learn how to swim. Dan would often skip lunch and head to the pool, and immediately joined the Navy Triathlon Team to further strengthen his swimming abilities. But being a member of the team wasn't enough. By his senior year, Dan was elected a captain, and lead the team to a national championship. Friends watched as Dan woke up at 5am every morning to run, and then return to the gym or pool for a second and even third workout everyday. Each day Dan focused tenaciously on his ultimate goal of becoming a US Navy SEAL.

Upon graduating from the US Naval Academy in 2002, Dan headed to San Diego, CA with several classmates, and immediately began fulfilling his orders to Basic Underwater Demolition and SEAL school (BUDs Class 242). He successfully completed some of the most mentally and physically rigorous training in the United States military, and succeeded in fulfilling his life-long goal. Dan was pinned as a US Navy SEAL, and reported to his SEAL Team, stationed in Coronado, CA.

As a junior officer, he served two deployments in Iraq, one to the Philippines, and supported JSOC with a deployment to Afghanistan.
You can go here to Dan's website and see the Video....if you click at the top where it says updates you can also comment at the guest book or othe next page to give support. ~ Thank you.


Wednesday, September 16, 2009
This is from Rob, one of Dan's closest friends:
Family & Friends,
Just wanted to send you all a quick update on Dan...He is doing great and everyday is getting better and better. Yesterday, the ICU took Dan off the ventilator and to everyone's surprise he started talking. Dan remembers pretty much everything in detail, and his spirits are as high as ever. He understands his injuries and is anxious to start his rehab as soon as possible. He was even cracking jokes about the number of pullups he'll be able to knock out.... and how fast he'll be swimming with bionic fin attachments. He will be undergoing a surgical wash out today and will continue his surgical debridement/reconstructive surgeries every other day for sometime, hopefully to be out of the ICU in two weeks or less. He has the verybest surgeons... the White House medical team in fact. He wanted me to pass along to each of you that he loves you all and looks forward to seeing you all soon. Out of respect for Dan's family, and the necessity for Dan to get as much rest as he can while in the ICU, he wanted me to pass along that unless you are family or very close and immediate friend to please wait to visit until he is out of the ICU in 1-2 weeks. So far the support has been tremendous and the NSW community has taken great care of Dan and his family. Please feel free to send cards or notes of support to Dan and the family. As Dan begins the road to complete recovery, please continue to keep his Mother Alice and his Sister Leslie in your thoughts and prayers as well as the men in Dan's platoon as they begin their deployment. A few of us in the D.C. area will continue to be with Dan multiple times a week and I will be sending out a weekly SITREPs for you all. Please feel free to send me contact info of anyone else that wishes to be on the Distro list to track his progress.
Best Regards,
Rob

UPDATES:

September 22, 2009
Dan had passed his swallow test...so now he can drink and eat anything he wants.
Surgery yesterday went really well - they revised the amputation on the right leg, so he now has bilateral above-the-knee amputations. Always looking at the positive, Dan pointed out that he'd rather have both of his legs the same length anyways. The doctors are still trying to find the best way to control his pain, because he can't be on such heavy-hitting pain medications when he leaves the ICU. So they are trying some new options right now to see what will be most effective for him when he moves to the 5th Floor.


September 24, 2009

He has been so sleep deprived, and surgeries every other day take their toll. So, we do appreciate everyone's understanding of his need for privacy, rest, following doctors and nurses' orders and just plain healing over time. It's amazing how his body is healing itself in so many ways. We especially appreciate the special fancy air bed ICU ordered for his body, which just isn't used to spending so many hours flat in bed. The doctors are still working on pain management, and getting Dan off his epidural. He's had a consistent fever the entire time he's been here, and the epidural is the suspected source of the infection, so they're slowly weaning him off it. He's currently in surgery right now to stabilize the back side of the pelvis with surgical pins. Plastic surgery has been consulting on his inner thigh wounds - one leg should close and heal on its own, but the other will require skin grafts. Tomorrow he will go back to the OR again for more wound cleaning - this will be 3 surgeries in 3 days.
Posted by Wild Thing at September 28, 2009 05:50 AM
---
Comments
Hi Dan,
Thanks for your service first of all.
Second...watch out for those nurses ;)
You have many many people praying for you.
Hang tough.
Posted by: karen at September 28, 2009 12:30 PM
---
Sounds to me like Dan Cnossen has the drive it takes to deal with this challenge. I wish him the best of luck.
Posted by: TomR at September 28, 2009 01:13 PM
---
Karen thank you I will pass it on.
Posted by: Wild Thing at September 28, 2009 07:47 PM
---
Tom, yes I think so too. His support
team is very important and he has good
people around him.
Posted by: Wild Thing at September 28, 2009 07:49 PM
---