« Did America Betray Us Or it was just Obama? | Main | Crazy Wellford Mayor Sallie Peake Defends No Chase Policy »
September 20, 2009
The Satellite Link That Keeps Watch on Your Children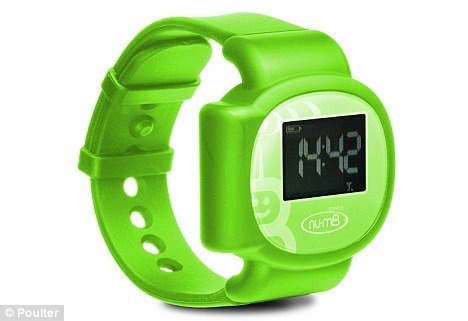 The num8 watch costs £149.99 and can be securely fastened to a child's wrist, triggering an alert if forcibly removed

The satellite link that keeps watch on your children

Its vivid colour is clearly designed to appeal to youngsters. But this watch is really aimed at their parents.
For its key selling point is a satellite positioning system that locates the wearer to within ten feet.
The makers claim the GPS tracking device will offer anxious parents peace of mind and allow children the independence to go out to play on their own.
But critics have said the 'tagging' is a step too far in the climate of paranoia over child safety.
The num8 watch, pictured above, costs £149.99 and can be securely fastened to a child's wrist, triggering an alert if forcibly removed.
Parents will be able to see their child's location on Google maps by texting 'wru' to a special number, or clicking 'where r you' on the secure website linked to the device. The street address and postcode will be displayed.
Safe zones can also be set up in which children can play. An alert will be sent to the parents if the child strays out of that area.
Steve Salmon, of makers Lok8u, said: 'Losing your child, if only for a brief moment, leads to a state of panic and makes parents feel powerless. The overriding aim of num8 is to give children their freedom and parents peace of mind.'
But Dr Michele Elliott, director of children's charity Kidscape, said: 'Is the world really that unsafe that parents need to track their children electronically? I don't think so.'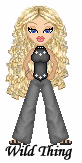 Wild Thing's comment......
If I had a child I would not trust this. I would worry it could easily be taken off by a bad guy that would take my child.
Also this is kind of creepy because what is the next thing....a chip put under the skin or something?
One other thing, my parents were strict and knew where I was, and I made sure they knew if I took my bicycle out over to a friends house to play even later on as a teenager. I saw how a couple of my friends parents were and they were not strict, it was almost as though they did not care where their young daughter was, sometimes they would call and ask is so and so at your house. Just that difference alone I felt showed I was loved because of having strict parents.

.......Thank you Richard for sending this to me.
Posted by Wild Thing at September 20, 2009 07:47 AM
---
Comments
Coming soon (along with mandatory grief counseling for the disappointments of daily life) from Liberals.
Posted by: Anonymous at September 20, 2009 09:28 AM
---
Thanks WT and Richard. I agree WT about not trusting this.
As an observance. My neighbor is gone for the weekend doing some repairs on their vacation plot, so I keep a loose check on the activities over there. I was out well before daybreak this morning, it's peaceful and quiet early on, nature is always fascinating, especially when that neighbor's son's girlfriend is just leaving at 6AM. This doesn't happen when Ma and Pa are home, does anyone think that num8 watch will prevent that activity?
Posted by: Jack at September 20, 2009 01:15 PM
---
Jack, sounds like the boy is doing some maintenance on his vacation plot too. Bear in mind, discretion is the better part of valor.

Posted by: Jim at September 20, 2009 04:27 PM
---
Perhaps the kid is drilling for oil ? When its hot and sticky tis not the time for dunkin dickie, but when the frost is on the punkin now that's the time for dickie dunkin.
Posted by: Mark at September 20, 2009 09:38 PM
---
Anonymous, yess I bet too.
Posted by: Wild Thing at September 21, 2009 02:23 AM
---
Jack, LOL thanks for sharing about that.

Posted by: Wild Thing at September 21, 2009 02:24 AM
---
Posted by: Wild Thing at September 21, 2009 02:24 AM
---