« Cass Sunstein Regulatory Czar's Confirmation on Hold | Main | Happy Birthday Glenn »
September 11, 2009
Questions Raised Over Raid to Free Journalist in Afghanistan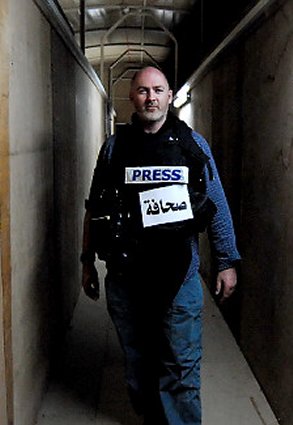 Past photo taken a few years ago of Stephen Farrell is shown in Iraq in 2007.

Times reporter kidnapped by militants in northern Afghanistan is freed by British commandos
A New York Times reporter taken hostage by militants was rescued from a hide-out in northern Afghanistan early Wednesday in a daring raid that left his translator, a British soldier and civilians dead.
Journalist Stephen Farrell was kidnapped Saturday while interviewing villagers in the northern province of Kunduz about NATO air strikes that reportedly left as many as 90 people dead.
Farrell's interpreter, one of the British commandos sent to rescue them and several others died when a firefight broke out during the raid.
According to the Times, Farrell called an editor at 7:30 p.m. Tuesday and declared, "I'm out! I'm free!" The Times did not know about the military operation.
Farrell described to the Times hearing helicopters approach the hide-out as special forces dropped onto the home, prompting his Taliban captors to flee. He and interpreter Sultan Munadi followed, with the translator hollering, "Journalist! Journalist!"
Surrounded by bullets, Farrell dived in a ditch, but Munadi was struck by either allied or militant gunfire.
"He was lying in the same position as he fell," Farrell told the Times. "That's all I know. I saw him go down in front of me. He did not move. He's dead. He was so close, he was just two feet in front of me when he dropped." A spokesman for the Kunduz governor said a Taliban commander, the owner of the house and another woman were killed. British defense officials confirmed one of the commandos also perished.
Farrell, 46, a longtime journalist in the region who began working for the Times in 2007, had wanted to interview villagers near the site where U.S. jets dropped two bombs on tankers hijacked by the Taliban. Reports said villagers collecting fuel from the tankers had died.
Authorities had warned journalists that the area near the tanker strike was Taliban-controlled and dangerous. The Times did not publicize the kidnappings out of concern for the hostages' safety.

Questions raised over bloody raid to free British journalist in Afghanistan

Military officials tonight defended the decision to launch a dramatic raid to rescue a British journalist from the Taliban, in which his Afghan assistant and a soldier were killed, against angry criticism in Afghanistan that the operation had been ordered while talks for his release had already begun.
Gordon Brown hailed the helicopter assault, carried out by the Parachute Regiment and the Royal Marines, as an act of "breathtaking heroism" and said the bravery of the soldier who was killed would not be forgotten.
Stephen Farrell, a 46-year-old New York Times reporter who had been held by the Taliban in Kunduz for four days, was freed as a result of the raid in the early hours, but the Afghan journalist working with him, Sultan Munadi, was killed.
There were reports that at least two others were killed, possibly a woman and the owner of the house, but details remain unclear.
Sources in Kabul claimed that at the time of the assault, talks were under way with the Kunduz leadership of the Taliban and a deal seemed possible.
Munadi had been allowed to call home at 10.30pm yesterday. According to his family, his captors made no threats against his life, and told his mother there were just "a few issues" to resolve before he would be set free.
A western diplomat in Afghanistan said Farrell was being held under the orders of Mullah Salam, the Taliban's "shadow governor" of Kunduz.
"He was out of money and open to doing a deal. The plan was to keep negotiations local and appeal to the decency of Afghans to do the right thing and release a civilian journalist. But then MI6 charged in and, with next to zero knowledge of the local situation, decided to launch an operation," the diplomat said.
British officials, however, said the rescue operation, by the Special Forces Support Group flying in US helicopters, had been ordered after intelligence, including intercepts, suggested that the journalists' lives were in imminent danger.
"An opportunity arose and it was seized," said one official.
The New York Times editor, Bill Keller, said Farrell had told him the situation in the Taliban hideout where they were being held had been growing more menacing just before the raid. Keller said he did not know what had triggered the assault, but it is possible the military had intercepted plans to move the journalists or to do something to them.
Moeen Marastial, an MP for Kunduz, said the Taliban had left the British with no choice but to launch a rescue.
"The people in Kunduz had been talking to the Taliban about getting him released. The local people were telling them that they have to release them or otherwise there will be another Nato airstrike and more civilians will be killed. But the Taliban had been promising, promising, hour by hour, but they never released him," he said.
The reporters had gone to a village which had been the target on Friday of a Nato air strike on two fuel tankers hijacked by the Taliban. The tankers exploded, killing a crowd of civilians, and anti-western feeling in the area was running high.
The New York Times was caught entirely by surprise by the rescue mission.
The newspaper had asked British officials to use force only as "a last resort," according to sources close to the negotiations. However, British officials made it clear to the newspaper straight after Farrell and Munadi were kidnapped that their policy was to carry out raids when they deem fit. The US government seeks consent from the next of kin first.
The first news of the raid came when Farrell called his editor in the early hours of yesterday morning to say he was free.
"We were all in a room, the Talibs all ran, it was obviously a raid," Mr Farrell said, according to the New York Times. "We thought they would kill us. We thought, should we go out?"
He said the two journalists hid behind a wall as the fighting went around them, and at one point Munadi, a 34-year-old father of two, raised his hands and walked into the open, shouting: "journalist, journalist". But he was shot down by "a hail of bullets".
Afghan reporters and interpreters who work with foreign journalists have been incensed by the incident. They congregated at the northern edge of Kabul to honour the return of Munadi's body. "The media community is very angry," said Ali Safi. "They are saying that these foreigners launch these operations only to release their own people."
The raid has heightened an internal Nato debate on how to respond to the kidnapping of journalists working in dangerous areas, often against the advice of Afghan and alliance officials.
"This guy was told not to go in there. He was told by local officials," said a western military source. "But being stupid should not give you a death sentence. How do you decide when not to go in? That's the hard thing? When do you give a bad man with a gun the right to decide. You always go back and get someone."
The source said if a raid had not been ordered, the military would have been criticised for "standing by and doing nothing".
A diplomat in Kabul suggested the British may have acted to make the point that they did not do deals for hostages.
The prime minister said: "Hostage-taking is never justified, and the UK does not make substantive concessions, including paying ransoms. But whenever British nationals are kidnapped, we and our allies will do everything in our power to free them."In the last two years, six foreign journalists have been kidnapped in Afghanistan by insurgents and criminal gangs. Five were released after negotiations and one, David Rohde, another New York Times reporter, escaped after seven months in captivity.

.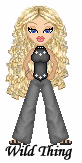 Wild Thing's comment........
Farrell wanted to do a hit piece about how evil NATO forces intentionally killed innocent civilians. He was warned not to go into the Taliban controlled area but did so anyway. Should have let the Taliban keep him.
It is really stupid to risk the lives of soldiers in the rescue of journalists who are writing stories alleging atrocities by those very same soldiers.
I'd rather see 100 NYT reporters remain in captivity forever than have ONE soldier from our country, or ANY of our allies, die while rescuing them.

.

....Thank you Mark for sending this to me.


Mark
3rd Mar.Div. 1st Battalion 9th Marine Regiment
1/9 Marines aka The Walking Dead
VN 66-67


Posted by Wild Thing at September 11, 2009 07:40 AM
---
Comments
Farrell needs to spend the rest of his life thanking the British Army for rescueing him. A British soldier traded his life for this sorry liberal NYT reporter.
Posted by: TomR at September 11, 2009 03:16 PM
---
Posted by: Wild Thing at September 12, 2009 02:19 AM
---