« An Enfeebled Obama by Caroline B. Glick | Main | Singer Andy Williams Accuses Barack Obama of Following Marxist Theory »
September 29, 2009
Plan to Boost Afghan Forces Splits Obama Advisers
This video from 2006 was Powell back when he said we were not winning in Iraq and how the surge would not work. He was WRONG the surge DID work.

Plan to Boost Afghan Forces Splits Obama Advisers

Obama weighs sending more troops to Afghanistan, one of the most consequential decisions of his presidency, he has discovered that the military is not monolithic in support of the plan and that some of the civilian advisers he respects most have deep reservations.
~snipet~
The competing advice and concerns fuel a pivotal struggle to shape the president's thinking about a war that he inherited but may come to define his tenure. Among the most important outside voices has been that of former Secretary of State Colin L. Powell, a retired four-star Army general, who visited Mr. Obama in the Oval Office this month and expressed skepticism that more troops would guarantee success. According to people briefed on the discussion, Mr. Powell reminded the president of his longstanding view that military missions should be clearly defined.
Mr. Powell is one of the three people outside the administration, along with Senator John F. Kerry and Senator Jack Reed, considered by White House aides to be most influential in this current debate. All have expressed varying degrees of doubt about the wisdom of sending more forces to Afghanistan.
Mr. Kerry, Democrat of Massachusetts and chairman of the Foreign Relations Committee, has warned of repeating the mistakes of Vietnam, where he served, and has floated the idea of a more limited counterterrorist mission.
In the West Wing, beyond Vice President Joseph R. Biden Jr., who has advocated an alternative strategy to the troop buildup, other presidential advisers sound dubious about more troops, including Rahm Emanuel, the chief of staff, and Gen. James L. Jones, the national security adviser, according to people who have spoken with them.
At the same time, Mr. Obama is also hearing from more hawkish figures, including Secretary of State Hillary Rodham Clinton and Richard Holbrooke, the special representative for Afghanistan and Pakistan.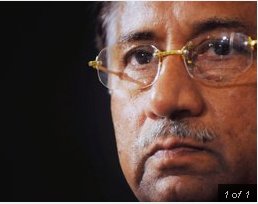 Musharraf: Afghan debate shows U.S. weak
Former Pakistani President Pervez Musharraf said Monday that the U.S. would make a "disastrous" mistake if it withdrew from Afghanistan and warned that a delay in sending more troops would be seen as a sign of weakness.
Mr. Musharraf also denied that Pakistan's elite Inter-Services Intelligence (ISI) was giving secret support to the Taliban, which the ISI helped build in the 1980s to confront the Soviet Union.
Asked by reporters and editors at The Washington Times whether the U.S. and its allies might be seen as weak because of the prolonged debate over whether to send more forces to Afghanistan, Mr. Musharraf said,
"Yes, absolutely. ... By this vacillation and lack of commitment to a victory and talking too much about casualties it shows weakness in the resolve."
Mr. Musharraf, a former army chief of staff who seized power in a 1999 coup and resigned last year under threat of impeachment, now resides in London and is on a speaking tour in the U.S.
He said al Qaeda was less of a threat than the Taliban, which he said is growing in strength among ethnic Pashtuns who straddle the border between Afghanistan and Pakistan.
"We must win in Afghanistan," Mr. Musharraf said, warning that otherwise it would become a haven again for al Qaeda as it was before the Sept. 11, 2001, attacks.
"Quitting is not an option," he said. "We should not delay. Earlier the better."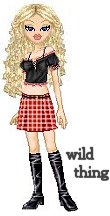 Wild Thing's comment.......
What a mess ....a total mess in Washington.
God help our troops!!!
Posted by Wild Thing at September 29, 2009 06:45 AM
---
Comments
"Musharraf: Afghan debate shows U.S. weak"
We are NOT weak. It's just that Obamb@$$ is dumber than a door knob.
Posted by: SSgt Steve, USMC(PS) at September 29, 2009 10:03 AM
---
I heard General McChrystal say, our main purpose there is to protect Afghan civilians. Now here are Colin Powell and Hanoi John Kerry giving advice to obama on how best to lose the war. Obama don't need any help in that department. What the hell happened to getting the enemy ? Al Queda and the "Tolliban", wasn't that the original goal.
Obama's afraid of Victory, he says it conjures up visions of the Japanese surrender aboard the U.S.S. Missouri. Well isn't that sweet of him, the pantywaist in action.
Obama is so SORRY that the United States is so powerful, he has spent a good deal of time apologizing for the United States. He feels sorry for Japan. One would think, our country is nothing but evil. Why doesn't this Soutpiel Puppet, bother to, ask the Chinese how the Japs treated them, the Phillipino's, the Koreans, and the American POW's captured by the Japs. But no, it is easier to demean the United States, afterall that's what he has been taught all of his sorry 49 years of life.
When Andy Williams said we are heading towards socialism. I would ask, where the hell have you been for the past 9 months.
Posted by: Mark at September 29, 2009 12:41 PM
---
I don't know what to do in Afghanistan. I am not privy of course to all the intel info. or the strategy meetings.
I am sure Gen McChrystal really does need more troops. His ROEs bother me though. Our number one priority needs to be killing Taliban/Al Queda and denying them secure havens.
obama's naive "we don't need a victory" statement and his lack of at least perceived importance of the war bother me. If the president doesn't have his heart and soul into winning a war, then we should not be fighting.
One more consideration. If Iraq reverses course and returns to anarchy, then we don't need to be in Afghanistan. We pulled out of the Iraqi cities early due to obama's selfish campaign promise. Was it too soon? We will see.
A last consideration. Does obama's anti Americanism and pro islamism mean that he will not allow the military to accomplish the missions?
Posted by: TomR at September 29, 2009 01:47 PM
---