« Just Now Senate Votes to Defund ACORN Housing | Main | Democrat Rep. Pete Stark Townhall Meeting »
September 14, 2009
Patrick Swayze Succumbs to Pancreatic Cancer ~ R.I.P.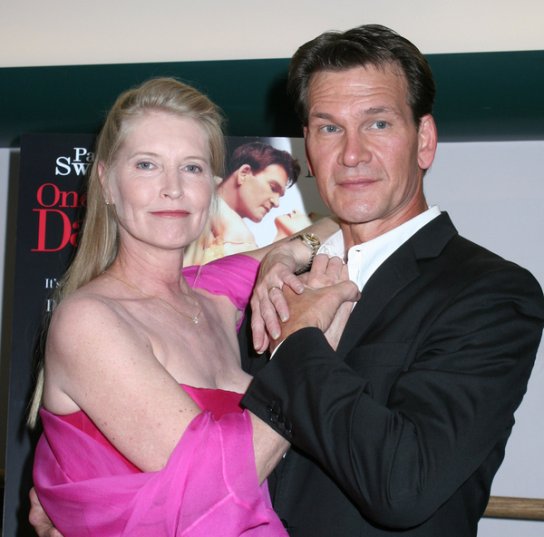 Patrick and his wife Lisa writing an "inspirational book" together, and given all the triumphs in Patrick's life it's easy to see how his story will be inspirational. One of his biggest successes is his lifelong relationship with Lisa. Patrick and Lisa met 38 years ago when she was just 16 and was taking dance lessons from his mother. He joked that he "robbed the cradle" by dating her as he was 20 at the time. Their love has endured through good times and bad. Swayze told told Barbara Walters that "I have no greater respect for any other human being on this earth like I have for her."

Patrick Swayze succumbs to pancreatic cancer

'Dirty Dancing' star, 57, battled disease since January 2008
Patrick Swayze passed away peacefully today with family at his side after facing the challenges of his illness for the last 20 months," said a statement released Monday evening by his publicist, Annett Wolf. No other details were given.
He had kept working despite the diagnosis, putting together a memoir with his wife and shooting "The Beast," an A&E drama series for which he had already made the pilot. It drew a respectable 1.3 million viewers when the 13 episodes ran in 2009, but A&E said it had reluctantly decided not to renew it for a second season.
Swayze said he opted not to use painkilling drugs while making "The Beast" because they would have taken the edge off his performance. He acknowledged that time might be running out given the grim nature of the disease.
When he first went public with the illness, some reports gave him only weeks to live, but his doctor said his situation was "considerably more optimistic" than that.
"I'd say five years is pretty wishful thinking," Swayze told ABC's Barbara Walters in early 2009. "Two years seems likely if you're going to believe statistics. I want to last until they find a cure, which means I'd better get a fire under it."
Red Dawn........WOLVERINES!
My favorite scene in "Ghost"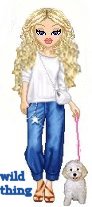 Wild Thing's comment......

He never got caught up in the Hollywood mindset. He was always Patrick Swayze from Texas.
Patrick was an excellent actor. He spared us from his politics for the most part, a rare and commendable use of restraint. He fought hard, put up quite a fight against a terrible disease. He tried to keep going including a series he did last season called " The Beast", where he played a policeman undercover.
Some other films:
The Outsiders, Road House, Point Break,Dirty Dancing and North and South just a few of them.

May he rest in peace.
Posted by Wild Thing at September 14, 2009 08:40 PM
---
Comments
I always like patric Swayze, he seemed to span a couple of generations. I liked him in North and South and my daughter loved him in 'Dirty Dancing'.
Rest In Peace, patrick.
Posted by: Mark at September 14, 2009 09:15 PM
---
I also liked Patrick Swayze. I first saw him in Dirty Dancing, then in Red Dawn. I don't follow celebrities, so I knew little about him except he started out as a dancer. His mom had a dance studio in Houston.
I think it is telling that he was in Hollywood and still kept his marriage. That reminds me of Paul Newman who also kept a low profile. Both actors had good careers and avoided controversy. A good image off screen makes for a better image on screen.
I hope Lisa finds peace in finishing their book.
Posted by: TomR at September 14, 2009 10:15 PM
---
Mark, those were both really good films.
Posted by: Wild Thing at September 15, 2009 12:12 AM
---
Tom,I was thinking of Lisa. I agree
Tom, it will be hard to finish the book
but she will also be close to him in
her heart as she works on it.
Very sad.
Posted by: Wild Thing at September 15, 2009 12:15 AM
---
Red Dawn was a great movie. Made us all believe in the American fighting spirit.
What do they say in show business, always leave them wanting more? We would all like to see more of Mr. Swayze's acting. He will be missed.
Posted by: Jim at September 15, 2009 09:24 AM
---
RIP
I went to the movies one Wed. night back in 1983. I saw some cameras there and asked someone at the snack bar what was going on. The guy said they are showing a secret premier of this movie "The Outsiders". I had no idea what this film was but I was a huge fan of Matt Dillon. So anyhoo, A van pulls up and out comes Dillon, Swayze and some other folks.Needless to say my film never got watched. I was starstruck in a little town called Clovis. You should have seen the girls at my schools faces when I told them about my boring Wed. night. LOL On another note, I believe every guy wanted to be Dalton. He will be missed.
Posted by: Greg at September 16, 2009 01:43 AM
---