« Taliban to Germany: Leave Afghanistan or Lose Oktoberfest | Main | Where History Gets Weird »
September 29, 2009
Sarah Palin's Book Title: 'Going Rogue'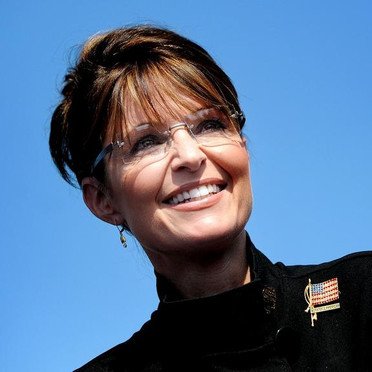 Sarah Palin's publisher plans to announce Tuesday that the title of her eagerly awaited memoir will be "Going Rogue: An American Life."
Publication is being moved up from spring to Nov. 17 in order to catch the holiday book-buying season. The former Alaska governor has been in huge demand as a speaker, and continues to harvest a bounty of media attention.
A mammoth first printing of 1.5 million copies has been ordered — the same first run as "True Compass," the memoir of the late Sen. Edward M. Kennedy.
Palin had a deadline of Sept. 15 for her manuscript and turned it in a bit early. Copy-editing and fact-checking are now underway in a race to meet the crash publishing schedule, which has been accelerated four or five months because of the huge anticipated demand.
After Palin left office on July 26, she went with her husband, Todd, and her children to San Diego, the home of her collaborator, Lynn Vincent, and worked on the book for several weeks.
Later, Palin spent several days in New York, going over the final edits.
Palin mischievously embraced the phrase "going rogue" at the end of her troubled campaign for vice president on the ticket headed by Sen. John McCain (R-Ariz.).
The phrase has its roots in an Oct. 20 story by Slate's John Dickerson, with the lead: "Has Sarah Palin "gone rogue"?"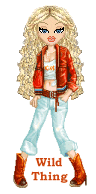 Wild Thing's comment........
LOVE the title, this book is going to ROCK. And you just know this book will be sold out the second the book shows up for pre release
LOL Just thinking how Obama won't like this one bit. heh heh He wants all the attention all the time.
Posted by Wild Thing at September 29, 2009 06:55 AM
---
Comments
Good title for her book. She is a rogue. You know, I've noticed throughout my life, that it's still not okay for a woman to be smart, successful and beautiful inside and out. They can be one or two, but not all. She speaks for all us smart, successful, beautiful ladies out here. We can be just as good at what we do as any man and we can do it better. We've watched too long from the sidelines, but we've learned what NOT to do as well. Kudos to Sarah.
Posted by: Lynn at September 29, 2009 08:07 AM
---
Alaska was a pretty corrupt system until Palin stepped in. Her reforms took on entrenched politicians (inc. Republicans), a mafioso-style union boss, and Big Oil.
Wouldn't it have been nice if Obama had been principled and brave enough to confront the corrupt Chicago Democratic Machine? Or shady political operators like Tony Rezko? Racist preachers? Instead of doing business with every last one of them?
IMO people could end up voting for the Gipper-in-Heels in droves- they'll surely being looking for some such antidote to the Bolshevik con-artist who's taking a wrecking-ball to this society now.
Small wonder then that the far-left moonbats -along with Team Obama's David Plouffe's internet squad- are out to destroy her.
Go get em 'Cuda- you're one tough lady... and there's a lot of us behind you.
Posted by: Reaganite Republican at September 29, 2009 09:30 AM
---
I agree with you,it will sell out immediately.
Should be noted that the same publisher issued 1.5 million first print of the late Sen Chappaquidick's memoir. Last time I checked at Costco, my favorite book seller, there were plenty left.
With "Going Rogue", that will definitely not be the case.
Oh how the media and the Dems, continue to underestimate this woman and her followers.

Posted by: SEAN. at September 29, 2009 10:37 AM
---
Love it, a rogue she is, unlike that 'maverick RINO" she ran with, the more the left gets exposure the better, Sarah will out the bums. My daughter went to see Glenn Beck Saturday, she has his autographed book and some photos. She said it was a good turnout for the event being in Seattle. I'd love to see Sarah and John Bolton on the same ticket in 2012, not necessarily on the GOP's RINO platform, maybe as independents.
Posted by: Jack at September 29, 2009 12:20 PM
---
Oh yeah, that's on my must buy list. I hope it sells gazillions.
Posted by: Eden at September 29, 2009 01:00 PM
---
Yes, let's hope that it sells well. This is an excellent way to gauge her popularity and see if she has the support needed to run for the White House.
I will buy a book for myself and one for the local library.
Posted by: TomR at September 29, 2009 01:22 PM
---
Yes I get dat book dis weekend. Hopefully she sells 10 Million, that will put the left into severe crisis and panic mode.
Sarah Palin and John Bolton great ticket, I still like Liz Cheney though. I am done with Rinos.
Posted by: Mark at September 29, 2009 07:09 PM
---
Palin will sell many books and have many speaking engagements and make more money than she ever dreamed of and it will all be legal---more than I can say for many politicians. Good luck Sarah!
Posted by: Ron Russell at September 29, 2009 09:14 PM
---
Thank you everyone.
Jack that is wonderful your daughter did
that.
Posted by: Wild Thing at September 30, 2009 12:13 AM
---
Posted by: Eden at September 30, 2009 03:10 AM
---
Eden, this is great thank you soooo much.
Posted by: Wild Thing at September 30, 2009 06:09 AM
---
Mine's on pre-order now.
And a "rogue" is exactly what we need now.
Posted by: Rick at October 1, 2009 02:05 AM
---