« Las Vegas, NV. Tea Party Express Toward the March on Washington D.C | Main | Health Care Bill Breeches IRS Privacy »
September 01, 2009
Jon Voight ~ "We are becoming a Socialist nation."
Actor Jon Voight appearing on the Mike Huckabee show and saying "we are witnessing the takeover of our true freedoms." Voight said he wanted to speak out against ObamaCare.
Voight said "We are becoming a Socialist nation." He also said "Obama is causing civil unrest in this country."
Voight said Obama seems to have made passing ObamaCare a "personal crusade." Though Obama says "this isn't about me," Voight says it is obvious it is about him, and he is determined to pass ObamaCare "no matter the outcry."
Voight hammered Obama for playing the "God Card," referring to his statement to liberal ministers that if you "love God" you will vote for the Health Care Bill.
But Voight said, "They trying to take away God's first gift to man - free will." Voight said "no man," not even the President of the United States, "has the consent of God to decide that he is god."

.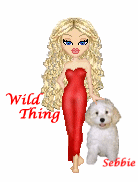 Wild Thing's comment........
Fantastic Jon Voight, thank you!!!! I am so glad that he is speaking out like he does. I appreciate how sincere he is as well.
Posted by Wild Thing at September 1, 2009 06:48 AM
---
Comments
Voight and his conservatives Hollywood buds need to do more films, I can't find many without stars that have pissed me off so much I can't stand to watch them anymore. Voight + Gary Sinese should do a tv show about American values. We are desperate for that stuff.
OT but could that fossil BOB DOLE just STFU already?
He is on Fox and Friends now giving his "friendly advice". #1 Obama could care less what he says and after Dole's interview I heard yesterday, I couldn't either. He says, I've been away for 12 years. Evidently he still isn't up to speed on what's happening with the health care crap, but thinks he's qualified to talk about it.
This is where I was fuming. He went on and on about how the Republicans need to stop opposing the health care bills and come up with their own.
EXCUSE ME! McCain said they had 800 items and all 800 were denied. They were locked out by Pelosi. They do have ideas and plans. This just makes me so mad.
Posted by: Eden at September 1, 2009 08:14 AM
---
It's all about what he wants, not what's good for the nation and he gave free reign to his henchmen-Pelosi, Reid, Murtha, Dodd, etc. They are stripping away everything kind and decent in America and what makes America great. And they are counting on the stupidity of the younger generations and the elderly who just don't care anymore to pull them through. Obamanation is NOT God and even in the Ten Commandments, it states, "Thou shalt not have other Gods before me." So anyone who thinks he is, is breaking God's law.

Posted by: Lynn at September 1, 2009 08:22 AM
---
Jon Voight speaks well. What he says is direct, he doesn't skirt issues. That makes him an outsider in Hollywood.
I know that Mike Huckabee has some good shows with good guests, but I don't like Huckabee. I am sure he plans on running in 2012. He is a Rino and a spoiler. He guaranteed that we would get McCain in 2008.
Posted by: TomR at September 1, 2009 12:25 PM
---
Eden, I agree, I would love to see that
happening.
Posted by: Wild Thing at September 2, 2009 01:55 AM
---