« Netanyahu's Quiet Success by Daniel Pipes | Main | Blastoff and Pre-Paid Legal Invitation to Join Me »
September 30, 2009
John Stossel Video About Obama's anti-American 'Health Care' Plan

.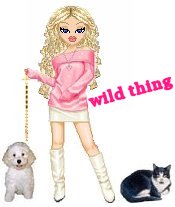 Wild Thing's comment......
Wow....I never thought Stossel/ABC would be doing this. Great job at exposing government run health care. He also did a fantastic expose on global warming some time ago.
Posted by Wild Thing at September 30, 2009 05:47 AM
---
Comments
Democrats will ruin the standard of care in this country and call it "fair"... they only care about "fairness," not people.
Posted by: Anonymous at September 30, 2009 11:59 AM
---
I read recently that Canada is considering "some" for profit clinics be allowed to open. A foot in the door for freedom.
Another good report by John Stossel. I also heard that he may be leaving ABC and going to Fox.
If both of these rumors are true, things are looking up. Now, if only I would hear that obama is to be tried for treason.

Posted by: TomR at September 30, 2009 12:15 PM
---
That space under that Obama bus is getting awfully crowded Mr. Stossel, the Whitehouse's private media outlet will surely take action. Maybe it will be subtle like the firing of teen idol Julius La Rosa by Arthur Godfrey on live CBS TV.
About time someone in other media took a stance, good report John Stossel.
Posted by: Jack at September 30, 2009 01:21 PM
---
Anonymous, yes and they do ruin so
many things.
Posted by: Wild Thing at October 1, 2009 12:38 AM
---
Tom, oh wow that would be great if he
left and went to Fox.
Posted by: Wild Thing at October 1, 2009 12:40 AM
---
Jack, haha I remember Arthur Godfrey, I was
really little but I remember that show.
Posted by: Wild Thing at October 1, 2009 12:42 AM
---