« Author Confirms Terrorist Bill Ayers Helped Obama Write 'Dreams' | Main | ElRushbo on Jay Leno.....LOL and the Green Car »
September 25, 2009
Jihad Jordanian Arrested in Dallas Bomb Plot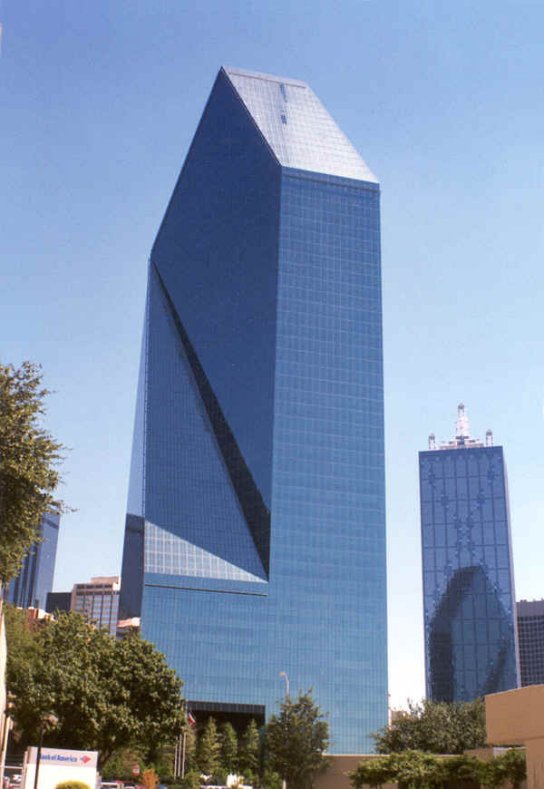 Man arrested after placing inactive bomb in Dallas
Hosam Maher Husein Smadi, 19, has been arrested and charged in a federal criminal complaint with attempting to use a weapon of mass destruction.
James T. Jacks, the U.S. Attorney for the Northern District of Texas, and Robert E. Casey, Jr., Special Agent in Charge for the Dallas Office of the FBI, announced today that Hosam Maher Husein Smadi, 19, has been arrested and charged in a federal criminal complaint with attempting to use a weapon of mass destruction.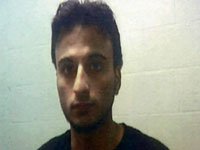 Smadi, who was under continuous surveillance by the FBI, was arrested today near Fountain Place, a 60-story glass office tower located at 1445 Ross Avenue in downtown Dallas, after he placed an inert/inactive car bomb at the location. Smadi, a Jordanian citizen in the U.S. illegally, lived and worked in Italy, Texas, (approximately 45 miles south of Dallas). He has repeatedly espoused his desire to commit violent Jihad and has been the focus of an undercover FBI investigation.
"The highest priority of the FBI and the Department of Justice remains the prevention of another terrorist attack within the United States," said U.S. Attorney Jacks. "In that effort, it is the job of the FBI to locate and identify individuals intent upon carrying out any type of attack upon this country and its citizens/residents. Whether as part of a group or acting alone, persons contemplating such acts need to know that all components of the government are working together to ferret out their activities and to insure that such individuals face the full measure of the law. The identification and apprehension of this defendant, who was acting alone, is a sobering reminder that there are people among us who want to do us grave harm," Jacks continued.
Special Agent in Charge Casey said, "Today's arrest of Hosam Maher Husein Smadi underscores the FBI's unwavering commitment to bring to justice persons who attempt to bring harm to citizens of this country and significant danger to this community. Smadi made a decision to act to commit a significant conspicuous act of violence under his banner of "self Jihad." He will now face justice. The many agents, detectives, analysts and prosecutors who helped to bring about Thursday's arrest deserve special thanks for their efforts. This case serves as a reminder of the continuing threats of terrorism we face as a nation and the FBI's resolve to meet those threats. The arrest of Smadi is not in any way related to the ongoing terror investigation in New York and Colorado."
"The criminal complaint alleges that Hosam Smadi sought and attempted to bomb the Fountain Place office tower, but a coordinated undercover law enforcement action was able to thwart his efforts and ensure no one was harmed," said David Kris, Assistant Attorney General for National Security.
Smadi will make his initial appearance tomorrow in U.S. District Court before U.S. Magistrate Judge Irma C. Ramirez, at 11:00 a.m.
According to affidavits filed today with the complaint and search warrants:
Smadi was discovered by the FBI espousing his desire to commit significant acts of violence. Smadi stood out because of his vehement intention to actually conduct terror attacks in the U.S.
The FBI developed an investigative plan to determine Smadi's true intent while also protecting the public's safety. Smadi made clear his intention to serve as a soldier for Usama Bin Laden and al-Qa'ida, and to conduct violent Jihad. Undercover FBI agents, posing as members of an al-Qa'ida "sleeper" cell, were introduced to Smadi, who repeatedly indicated to them that he came to the U.S. for the specific purpose of committing "Jihad for the sake of God." Smadi clarified that he was interested in "self-Jihad," because it was "the best type of Jiihad." Smadi was interested in violent Jihad against those he deemed to be enemies of Islam. The investigation determined Smadi was not associated with other terrorist organizations.
Throughout the investigation, undercover FBI agents repeatedly encouraged Smadi to reevaluate his interpretation of Jihad, counseling him that the obligations a Moslem has to perform Jihad can be satisfied in many ways. Every time this interaction occurred, Smadi aggressively responded that he was going to commit significant, conspicuous acts of violence as his Jihad.
In June 2009, Smadi identified potential targets in the Dallas area; but in mid-July, he notified an undercover FBI agent that he had changed his mind regarding the targets. On July 21, 2009, Smadi met with an undercover FBI agent and directed the agent to drive them to a Wells Fargo Bank in downtown Dallas. Smadi and the undercover FBI agent then drove to 1445 Ross Avenue where the Fountain Place office tower is located. A Wells Fargo Bank is located in that building. Smadi went into the building where he conducted his own reconnaissance.
In late August 2009, while meeting with one of the undercover FBI agents in Dallas, Smadi discussed the logistics and timing of the bombing, stating that he would have preferred to do the attack on "11 September," but decided to wait until after the month of Ramadan, which ended on September 20, 2009. At the conclusion of the meeting, Smadi decided that a vehicle borne improvised explosive device (VBIED) would be placed at the foundation of the Fountain Place office tower. Unbeknownst to Smadi, the FBI ensured the VBIED contained only an inert/inactive explosive device which contained no explosive materials.
A federal complaint is a written statement of the essential facts of the offenses charged, and must be made under oath before a magistrate judge. A defendant is entitled to the presumption of innocence until proven guilty. The offense of attempting to use a weapon of mass destruction carries, upon conviction, a maximum statutory sentence of life in prison and a $250,000 fine.
The case is being investigated by the FBI in conjunction with members of the FBI-sponsored North Texas Joint Terrorism Task Force. Assistant U.S. Attorney Dayle Elieson is in charge of the prosecution. The Counterterrorism Section of the Justice Department's National Security Division is assisting in the prosecution.

Raw text from the criminal complaint against Hosam Maher Husein Smadi, from Scribd:
Dallas bomber: "We shall attack them in their very homes"
"I truly say it that my dream is to be among God's soldiers, first for the support of Islam and my beloved Sheik Usama, may God give him long life. I don't know what is in me, but I love him as I love my father. I don't want to add to this.
Now, my brother, the point is that thousands of Muslims have been killed at the hand of Jews -- the dogs -- and the silent disloyal backsliders. Those are the Arab kings and, God willing, their end will be the hanging rope and hell.
Their silence and fight against the Sheik mean that they are backsiders along with the enemy in a world plan to destroy Islam, Muslims, and to seize their lands for the benefit of the Jews and for the love of infidelity.
By God who created me, there will not be a retreat at all, even if they take me to Guantanamo for the rest of my life. I will never forget Iraq, Palestine, Afghanistan, or any land where the call of, 'there is no God but God, Muhammad is God's Messenger' is raised.
Who will assist the brothers, the infants, the women who became widows and their orphan children? Who would return these lands before religion and blessing disappear? Who would cause these tyrants to fall? In the name of God, the Gracious and Merciful, this is my vow to you, my brother, that I am ready. And if you were a lover of Jihad as I am, then, by God, I am ready for the Jihadi life. What you will see of me will please you and your commander.
The reign is only for the living and powerful God. I ask Him that he would be our Caliph and Ruler."
"My brother in God, God and His angels are with us. With the permission of the Almighty Lord of the Worlds, we will have victory and allies from God Almighty. He is the powerful and helpful. Victory is coming, is coming to defeat the Romans [i.e., Christians] and for the destruction of the Jews. God is Most Great. We shall attack them in their very homes. Brother, by God, we shall attack them in a manner that hurts, an attack that shakes the world. Oh Brother, let the backsliders know that the time for their destruction has come."
.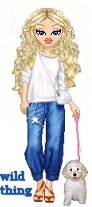 Wild Thing's comment........
Bush kept us safe. I think we will see a lot more of these because they know 0bama has tries to weaken us.
Looking at the building what the bomb wouldn't achieve, collateral damage would certainly do so.
* A President that favors Islam and Muslims over security. Would not even speak out when the Recruiting office was attacked by a terrorists and killed one soldier and wounded another.

* Marine Corps base in Quantico, Va - Pair accused of plotting to attack Marines in Quantico, Va.
A new indictment unveiled in North Carolina charges Daniel Patrick Boyd and Hysen Sherifi with 'conspiring to murder U.S. military personnel' at a Marine Corps base.
The two were among seven suspects arrested in July on accusations that they conspired to provide material support to terrorists and conspired to murder, kidnap, maim and injure people overseas.
A new indictment unveiled Thursday charged Daniel Patrick Boyd, the group's alleged ringleader, and Hysen Sherifi "with conspiring to murder U.S. military personnel" in connection with the planned assault on the Marine Corps base, the U.S. Attorney's Office in Raleigh said in a statement.
The statement offered no details, except to say that Boyd had undertaken reconnaissance of Quantico and obtained maps of the base in order to plan the attack.
The U.S. Attorney's Office said that Boyd also possessed armor-piercing ammunition, and that he had stated that it was "to attack the Americans."

* Jihad in Washington, New York and Denver
* Illinois - Sept 24 (Reuters) - An Illinois man was ordered held on Thursday on charges he tried to blow up a federal building in the state capital, a case unrelated to the New York terrorism plot
Illinois man charged in plot to bomb federal offices

An Illinois man was ordered held on Thursday on charges he tried to blow up a federal building in the state capital, a case unrelated to the New York terrorism plot.
Michael Finton, also known as Talib Islam, was arrested in Springfield, Illinois, and charged with attempted murder of federal officers or employees and trying to use a weapon of mass destruction, charges that carry a life sentence.
"Fortunately, a coordinated undercover law enforcement effort was able to thwart his efforts and ensure no one was harmed," David Kris, assistant Attorney General for National Security, said in a statement.
Finton was arrested on Wednesday in Springfield as he used a cell phone to try to detonate the bomb he believed was inside a van he had just parked outside the federal building

* Now someone in Dallas
* Islam Day of Unity happening....TODAY there will be 50,000 Muslims expected at the Capitol Mall for Islam prayer and remember what it said when I posted about their website saying........."Our Time Has Come!"
Pattern here??!!!
Remember how the Muslim world would just LOVE AMERICA if only Obama would be elected. Because they they KNOW he is weak, and have no fear of him, unlike Bush. We are looking at FIVE different things that thank God were halted, IN ONE WEEK.
Posted by Wild Thing at September 25, 2009 03:50 AM
---
Comments
Can we pull a Honduras now? While we're on the subject Have the U.S./Mexico/Canada Borders closed off with a wall made of steel and concrete and laced with concertina wire and landmines for good measure. I'd also put Flame Troopers and Zippo Tanks on our side just in case they try to tunnel through.
Roughly 30% (I believe) of the state budget of Texas goes into building the Border Fence along the Rio Grande. THAT is a job the Feds should be doing not obamacare. But then again that would cut off the illegal alien base, which is of course 98.5% of their voters (just kidding...kind of). Oh, and it strengthens U.S. Security and Sovereignty so of course obama won't do it.
I'll also be buying Ammo. Check this out, it's from back in April of this year. I can only imagine what it's at now.
http://www.ammoland.com/2009/04/22/usa-buys-enough-guns-in-3-months-to-outfit-the-entire-chinese-and-indian-army/
Posted by: JohnE PFC U.S. Army at September 25, 2009 06:37 AM
---
My daughter is 19 too and she knows NOT to do something stupid like this. Not only was he given a fake bomb, when he called to set it off (wasn't he suppose to die with the bomb?), it went to the police station! HAAAA-HAAAA. Talk about a Darwin Award here. This guy is about a clown short of a circus.
Posted by: Lynn at September 25, 2009 08:13 AM
---
Looks like the bearded ones are becoming active now that obama is president. Good work by the FBI and other agencies in thwarting these potential attacks. This attempt in Dallas hits close to home. Dumb shit Smadi actually went through with the attack, or so he thought.
Like other cities and towns, the Dallas/Ft Worth area has a shitload of MidEast muzzies(and some Black muzzies as well). They are scattered around everywhere. Italy Texas is actually a very small town, so these asswipes can be found anywhere. One of these days one or more of them will be successful in carrying out an attack.
I don't trust obama to do all that is necessary to thwart an attack. He is at least a muslim sympathizer if not actually a muzzie. Yet, so far, the (MidEast)muzzies have publically snubbed him. Maybe they think of him as an apostate. If so, that would actually increase the chances for an attack.
If Smadi had been successful I think Texas would become a very dangerous place for muslims. Lots of guns here and plenty of Texans willing to do what the government won't do.
Posted by: TomR at September 25, 2009 11:06 AM
---
I didn't realize how many new attacks or planned attacks were out there. With obama it is only a question of time before they start happening. The FBI is working overtime to stop all of them, but like the war on terror everything is being relaxed to pre September 11th. When it does happen, he should be impeached immediately along with his team of Communist czars.
Posted by: Mark at September 25, 2009 04:27 PM
---
JohnE PFC U.S. Army, WOW thanks for the link
amazing.
Posted by: Wild Thing at September 25, 2009 07:15 PM
---
Lynn, LOL he really is stupid besides
everything else he is.
Posted by: Wild Thing at September 25, 2009 07:16 PM
---
Tom, I agree so much. If he had been able
to do this, No Muslim would be safe in Texas.
God Bless Texas!
Posted by: Wild Thing at September 25, 2009 07:18 PM
---
Mark, me too, I didn't know till I was
doing this post and kept finding more
cities where the jattacks was stopped.
My guess is there will be a lot more.
Posted by: Wild Thing at September 25, 2009 07:21 PM
---