« G-20 Opponents, Police Clash on Pittsburgh Streets | Main | Barack Obama: President Pantywaist Restores the Satellite States to Their Former Owner »
September 26, 2009
House Democrats Considering Insurance Tax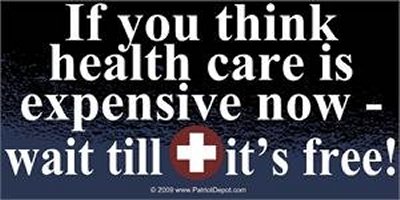 House Democrats considering insurance tax
House Democrats are considering an insurance tax to help pay for their health care overhaul plan, even though such a funding scheme is bitterly opposed by labor unions that are among the party's most loyal constituencies.
House Speaker Nancy Pelosi, D-Calif., said Friday a tax on high-cost health insurance plans is "under consideration" as Democrats search for consensus within their ranks before taking a bill to the House floor later this fall.
"We just have to see how much money we need for what," Pelosi said. "And if we're taking the bill down in cost, there are other provisions in the Senate bill that bend the (costs) curve that might be more palatable. We'll see."
Pelosi didn't specify what other provisions she might find more acceptable. An aide said that if the House does incorporate an insurance tax in its plan, it would probably be a more modest one than what Senate Finance Chairman Max Baucus, D-Mont., has proposed.
The House Democratic plan calls for raising income taxes on upper-income people to pay for covering the uninsured. Baucus has instead proposed a tax on high-cost insurance plans worth more than $8,000 for an individual policy and $21,000 for family coverage.
Proponents of the insurance tax, which President Barack Obama has endorsed, say it would help to lower health care costs by encouraging people to become more cost-conscious health care consumers.
Some of the high-cost plans are so expensive because they come with no co-payments or deductibles, and cover every dollar spent for health care. Not all of them provide such "Cadillac" benefits, however. Some are very expensive because they're sold to companies with older employees, or workers in high-risk occupations.

House Democrats are struggling with getting their 10-year, $1 trillion-plus bill down to the $900 billion price tag Obama prefers.


Wild Thing's comment......
Wait a minute here if you do the responsible thing and buy good health insurance instead of expecting someone else to pay it for you, you get taxed for that? They are insane.
TAX,TAX,TAX,TAX, TAX.TAX,TAX,TAX,TAX, and SPEND SPEND SPEND SPEND SPEND SPEND

The Democrat platform in its entirety.
Posted by Wild Thing at September 26, 2009 06:50 AM
---
Comments
It's going to take the union members getting screwed in this nationalized health care for the rank and file to wake up to the fact that their union masters have sold them out to the Democrats.
I heard a United Mine Worker complaining after he actually read their contract. It states that if nationalized health care comes about, they're union medical coverage is dropped and they are put into the nationalized system. They have some of the best medical coverage in America and it will be lost.
Posted by: BobF at September 26, 2009 10:23 AM
---
What this means, if you like your plan, you will get taxed on it. Because it will be better than what the government can offer. In essence you will be paying a certain percentage extra for your good plan. Shame on you Rich people.
Posted by: Mark at September 26, 2009 04:15 PM
---
BobF., wow big wow, well good, they better
wise up.
Posted by: Wild Thing at September 26, 2009 07:04 PM
---
Mark, thanks and your right.
He sure hates the rich and I think he
thinks we all are the rich. haha
Posted by: Wild Thing at September 26, 2009 07:08 PM
---