« This and That for Friday | Main | Obama's Cass Sunstein Confirmed and He Seeks To Have NEW Bill of Rights ~ OMG We Need a Joe McCarthy! »
September 11, 2009
Rep. Joe Wilson (R-SC) Says Liar and Rep. John Shimkus (R-Ill.) Walked Out with Disgust at Obama
Getting to know Joe a little .......from July 20th, 2009......Rep. Wilson talks about the health care debate going on in Congress and calls on citizens to get involved and have their voices heard.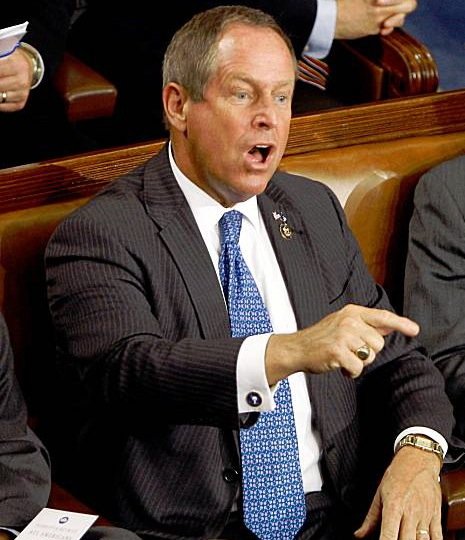 Joe Wilson, Our Hero

Congressman Joe Wilson of South Carolina is in big trouble this morning. The Rahmster is out for him. That makes Joe Wilson Illinois Review's hero of the day.
Last night, Wilson had the courage to call Barack Obama what he is: a liar. Within moments of Obama referring to "prominent politician" Sarah Palin as lying about the "end-of-life-counseling" included in the House's health care bill, Congressman Wilson couldn't let Obama get away with purposely misleading the American people about the Democrats' plan. Wilson spontaneously shouted out "You lie!" during Obama's nationally-televised string of outright deceptions:
Immediately after the speech, Chief of Staff Rahm Emanuel demanded to know who shouted down the President. When Wilson was ratted out, Emanuel said, "No president has ever been treated like that, ever."
Please, Rahm. Your very own Green Job czar Van Jones signed onto the crazy left wing theory that President Bush was a conspirator behind the 9-11 attacks. Being publicly called a liar when one is bold-faced lying is nothing compared to that.
Commentator Bob Ellis wrote this last night:

President Obama Brazenly Lies to Congress, American People
It's sad to see this lack of decorum in the U.S. House.
But it's sadder still to see the President of the United States so determined to trash the United States Constitution by pushing a program that is unconstitutional, illegal, fails everywhere it's tried, and that we couldn't even afford even if none of these other issues were a factor.
It was disrespectful…but it was even more disrespectful for an American president defend such an un-American proposal and lie about it to congress and the people.
It's sad to see that rude behavior in the U.S. House…but it's sadder still to witness the President of the United States trash his opponents for telling the truth about his scheme, and lie to the U.S. Congress and the American people.
We couldn't agree more.
Wilson, the gracious man he is, issued an apology after Senator John McCain told Larry King after the speech Wilson should apologize. Wilson graciously said:
"This evening I let my emotions get the best of me when listening to the President's remarks regarding the coverage of illegal immigrants in the health care bill. While I disagree with the President's statement, my comments were inappropriate and regrettable. I extend sincere apologies to the President for this lack of civility."
Wilson's Democratic 2010 challenger reportedly raised $50,000 within hours online after the outburst.
For having the emotions and passion to spontaneously call the President on his blatant lies about the health care bill while commandeering America's air waves, we salute Congressman Wilson.
.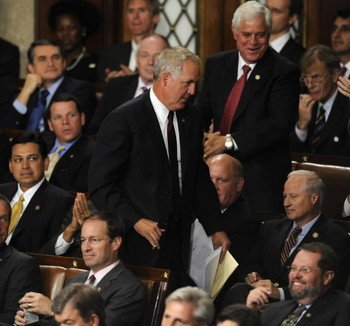 Rep. John Shimkus (R-Ill. pictured leaving
as President Barack Obama delivered a speech on health care to a joint session of Congress

Shimkus walked on Obama: 'Frustrated'
Rep. Joe Wilson, the South Carolina Republican who yelled at President Barack Obama during his address to Congress this week, wasn't the only one unhappy with what he heard.
Rep. John Shimkus, a Republican from Illinois, walked out.
"Congressman Shimkus was frustrated that the president was not offering any new ground and left with just minutes remaining in the speech,'' spokesman Steven Tomaszewski said today in response to our question about the late-speech walk-out.
"Regardless of the words the president used, the tone did not bring Republicans on board,'' the congressman's spokesman said. "As George Stephanopoulos said, 'He was right on the edge of anger,' and as Rachel Maddow said, 'I think liberals will be happy.'"
The congressman, a West Point graduate first elected from Collinsville in 1996, is a former high school teacher.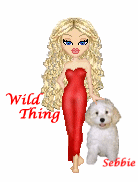 Wild Thing's comment........
I would have loved for all of them to get up and shout...LIAR tell the people the truth!
Joe said what we all, who knew the truth, wanted to say."YOU LIE!" H And he did not repudiate his words with his apology. I think he apologized because that was not the format to call out the President during his address on his lies.
One good thing too, he didn't apologize AT ALL for what he said, he repeated it. heh heh
Posted by Wild Thing at September 11, 2009 07:47 AM
---
Comments
But then why was it okay for the dums to boo Bush and refuse to give him respect? I can't stand the double standard. Americans are angry at the policies put down by Congress and since Obamanation is at the helm, he gets the gripes. He's the captain of the ship-he needs to grow up and learn that micromanaging everything doesn't work.
Posted by: Lynn at September 11, 2009 08:19 AM
---
I didn't hear one apology for all the booing in 2005 during Bush's State of the Union speech. Why should two word rate an apology. Afterall, it was the truth.
Posted by: Mark at September 11, 2009 01:12 PM
---
Please help Joe Wilson by contributing to his campaign. The leftist media made a big point about his opponent recieving big dollars yesterday. Yes we can , outspend them!
Posted by: Charlie Musselwhite at September 11, 2009 01:29 PM
---
We finally get a Republican with a spine and McCain tries to shut him up. As far as I'm concerned McCain gave the election to obama.
Posted by: Mark at September 11, 2009 07:06 PM
---
The left is really going after Joe Wilson
now. I am so angry at this double
standard and they wouldn't be able to do
it if the media was not backing the left
like they are.
Posted by: Wild Thing at September 12, 2009 02:11 AM
---
Of course they are going after Joe, they are desperate for any deflection from what they are really doing.
They have opened the door. When they get their butts kicked out, I hope the next admin has the sense to prosecute any and all of these people who have been instrumental in trying to destroy our country.
PS I love the Illinois Review. I guess they are getting so many threats now they might have to shut down comments. Lefties getting mighty touchy about facts that make them look bad.
Posted by: Eden at September 12, 2009 07:06 AM
---
Some of US give Obama the same respects that he gave President George W. Bush! The same for Biden as well. What goes around comes around...
Posted by: darthcrUSAderworldtour07 at September 12, 2009 06:31 PM
---