« Obama Scraps Bush-era Missile Defense for New Plan | Main | Swine Flu Shot Linked to Killer Nerve Disease »
September 18, 2009
Glenn Beck Boycott a Failure for the Left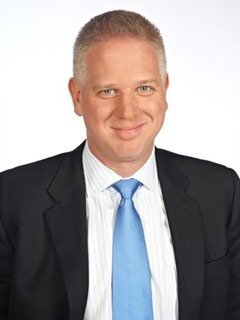 Fox News Refutes Latest Claims from Beck Boycott Org
By Kevin Allocca

PR firm representing the group Color of Change sent out a press release today touting the boycott of Fox News' Glenn Beck with headlines reading, "Ad Boycott Costs Glenn Beck Over 50% of Ad Dollars" and "62 Companies Refusing to Advertise with Beck Cost Fox Nearly $600k Per Week." The press release uses "data analyzed from industry sources" to arrive at the numbers.
A Fox News spokesperson tells TVNewser, "The Color of Change figures are wildly inaccurate on all fronts -- revenue has not been affected in any way."
From Van Jones to big ratings to 9/12 rallies, Beck continues to monopolize much of the media spotlight

Some leftist organization called Color of Change organized a boycott of Glenn Beck's Fox News show a few weeks ago. They are now claiming that Fox has lost 50% of its revenues as major advertisers pull out. However, Fox News says those figures were released by "Color of Change" and are wildly inaccurate. Fox News says there has been no loss of revenue as a result of the lib temper tantrum.
Leftist websites have been crowing about their great victory over free speech for the past two days. Sorry to rain on your parade, Libtards, but it's just another left wing illusion. Meanwhile, Beck's viewing audience continues its rapid growth
Glenn Beck Boycott a Failure for the Left; Little or No Effect on Ad Revenue
This is a good site about defending Glenn Beck.
.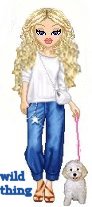 Wild Thing's comment........
That is good news from FOX. I am glad they are standing by him, but they should he has tons of viewers and he is getting the truth out there.
I do hope he has some kind of protection.

....Thank you Mark for sending this to me.


Mark
3rd Mar.Div. 1st Battalion 9th Marine Regiment
1/9 Marines aka The Walking Dead
VN 66-67


Posted by Wild Thing at September 18, 2009 05:40 AM
---
Comments
Glen Beck and the two young people who did the ACORN stings are doing the kind if investigating and reporting the MSM should be doing. That is why Fox news ratings are high while everyone else is tumbling.
Posted by: TomR at September 18, 2009 11:47 AM
---
Tom, I agree, it is shameful how
our media has lapsed into not doing
hard hitting truthful news stories
anymore.
Posted by: Wild Thing at September 19, 2009 01:00 AM
---