« Obama's Dangerous UN Agenda | Main | House Democrats Considering Insurance Tax »
September 26, 2009
G-20 Opponents, Police Clash on Pittsburgh Streets
Police fired canisters of pepper spray and smoke at marchers protesting the Group of 20 summit Thursday after anarchists responded to calls to disperse by rolling trash bins and throwing rocks.
The afternoon march turned chaotic at just about the time that President Barack Obama and first lady Michelle Obama arrived for a meeting with leaders of the world's major economies.
The clashes began after hundreds of protesters, many advocating against capitalism, tried to march from an outlying neighborhood toward the convention center where the summit is being held.
The protesters banged on drums and chanted "Ain't no power like the power of the people, 'cause the power of the people don't stop."
One banner read, "No borders, no banks," another, "No hope in capitalism." A few minutes into the march, protesters unfurled a large banner reading "NO BAILOUT NO CAPITALISM" with an encircled "A," a recognized sign of anarchists.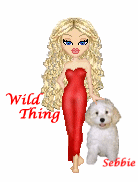 Wild Thing's comment........
Now I know the way civil "opponents" behave, not like us rude, un-american, mobs.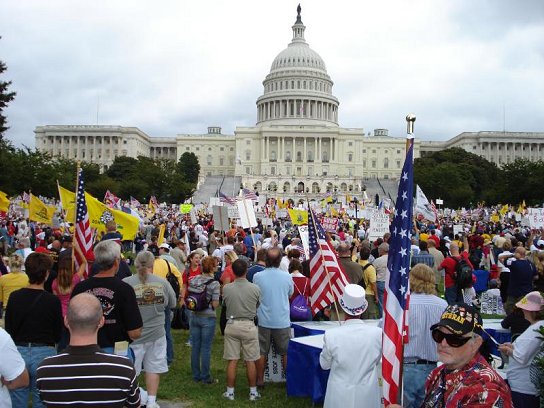 ....Thank you Mark for sending this to me.

Mark
3rd Mar.Div. 1st Battalion 9th Marine Regiment
1/9 Marines aka The Walking Dead
VN 66-67


Posted by Wild Thing at September 26, 2009 06:49 AM
---
Comments
Hard for the MSM to ignore the differences between the two protests, but the will try.

Posted by: SEAN. at September 26, 2009 01:01 PM
---
What a difference. The mob versus the Scumbag protestors, guess who will get the notice?
Posted by: Mark at September 26, 2009 04:17 PM
---
SEAN yes they sure will try. amazing
Posted by: Wild Thing at September 26, 2009 07:12 PM
---
To bad the police were out of rope...oopps I mean buckshot.
Posted by: James M at September 26, 2009 07:14 PM
---
Mark, even the clothes show a difference.
They had hooded sweatshirts on it looks
like, trying to look scarier like the
terrosist I guess...
Posted by: Wild Thing at September 26, 2009 07:16 PM
---