« Insane Czar John Holdren says Constitution Backs Compulsory Abortion | Main | Ahmadinejad Speaks at UN and 12 Countries Walk Out »
September 24, 2009
FBI Terror Probe Expands, Intensifies--Nearly All of the Bureau's U.S. Field Offices involved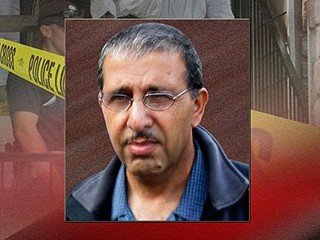 Mohammed Zazi, father of Najibullah Zazi, was arrested along with his son and a third man from New York City for possible ties to terrorists.
.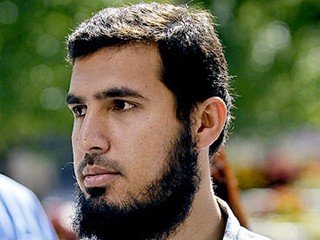 Najibullah Zazi

FBI Terror Probe Expands, Intensifies--Nearly All of the Bureau's U.S. Field Offices involved
Investigation Into Alleged NYC Bomb Plot Includes Nearly All of the Bureau's U.S. Field Offices
Criminal Complaint Suggests Cops May Have Tipped-Off Zazi By Questioning New York Imam, Seizing Car

The FBI is expanding its investigation into an alleged terror plot targeting New York City, and nearly every one of the FBI's 57 field offices in the country and several overseas are now in on the case, working along with local police.
On Wednesday, the NYPD was showing a new training video in precincts citywide detailing the intelligence from the agencies. Bomb Squad Commander Lt. Marc Torre narrates the video, giving regular cops some tips on how to spot evidence of homemade bombs.
"Of particular concern to us is a family of explosives called peroxide-based explosives," he says in the video.
It's part of the now-nationwide alert as police try to locate whoever might have been working with terror suspect Nazibullah Zazi, the Afghan-born Denver resident who federal sources believe is the central figure in a terror cell involving at least 12 people.
Police are being told to watch for any large quantities of hydrogen peroxide, drain cleaner, acetone, or nail polish remover – various types of acids – and large quantities of ammonia nitrate or urea fertilizer.
That's coupled with visits to public storage areas to enlist the assistance of employees there, and stepped-up security on mass transit, hotels, stadiums, and entertainment complexes.
It's not just New York either. People across the country are experiencing the same routine as folks who were going through heightened security at Citi Field for the Mets game last night.
So far there are three people under arrest in connection with the alleged plot. The prime suspect, being held in Denver, his father, and a Queens cleric who was arrested over the weekend in New York, are all scheduled to be back in federal court on Thursday.
CBS News learned Tuesday that a hunt was on to see if suspects had stored a cache of explosives somewhere in New York City.
al-Qaeda terror operative told investigators he received training in "weapons and explosives" from Osama Bin Laden's goons last year, according to documents released Sunday.
Najibullah Zazi admitted he visited Pakistan's wartorn tribal areas for the training, documents said.
Federal agents from Denver and New York to Pakistan are still racing to solve an Al Qaeda bomb plot, unsure whether the arrest of three suspects has put the terror gang out of business. "They're still looking," a senior counterterror official told the Daily News. As to whether they have identified all the conspirators, "nobody knows the answer for sure," ... Also nabbed for lying to feds was Flushing mosque Imam Ahmad Wais Afzali, 37, an NYPD snitch who the FBI says alerted Zazi and his father, Mohammed, 53, after cops quizzed him about the son.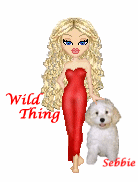 Wild Thing's comment......
Hmmmmm interesting, No word from the White House whatsoever. Bush would have said something by now.
Ramadan ended Saturday.
Rosh Hoshanah began Sunday. This is the holy week between the start of the new Jewish year and Yom Kippur, the Day of Atonement, next weekend.
The Muslims are planning a mass prayer to Allah on the Washington mall on Friday the 25th.
And Islamic terrorists love dates of significance.
Posted by Wild Thing at September 24, 2009 05:45 AM
---
Comments
Give Imam Obama time Chrissie, Ramadan takes time for him to get over and he's been too busy selling us out at the UN. Now that the terrorists have been arrested is it merely a diversion or will they be given immunity by Der Holder as their being his freedom fighters? Bhopal on the Washington mall:)
Posted by: Jack at September 24, 2009 11:20 AM
---
Are the bearded ones getting restless? Has their oman got them riled up and ready for a bang up sacrifice for allah? What are their targets this time, schools, malls, football stadiums? They know that under obama and Holder they are safe from hard core interrogation.
One of these days it just might be an armed American populace that puts a halt to these evil muslims in America.
Posted by: TomR at September 24, 2009 11:58 AM
---
Jack, good name for him..."Imam Obama"
Posted by: Wild Thing at September 24, 2009 05:47 PM
---
Tom, yes that day could very well happen.
Posted by: Wild Thing at September 24, 2009 05:49 PM
---