« Jack Webb Schools Barack Obama on Healthcare | Main | Democrats to Vote on Rep.Joe Wilson (R-S.C.) Sanction Today »
September 15, 2009
China Moves to Retaliate Against U.S. Tire Tariff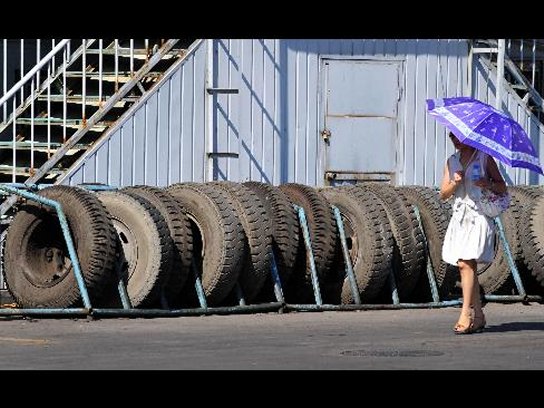 China Moves to Retaliate Against U.S. Tire Tariff
HONG KONG
China unexpectedly increased pressure Sunday on the United States in a widening trade dispute, taking the first steps toward imposing tariffs on American exports of automotive products and chicken meat in retaliation for President Obama's decision late Friday to levy tariffs on tires from China.
The Chinese government's strong countermove followed a weekend of nationalistic vitriol against the United States on Chinese Web sites in response to the tire tariff. "The U.S. is shameless!" said one posting, while another called on the Chinese government to sell all of its huge holdings of Treasury bonds.
The impact of the dispute extends well beyond tires, chickens and cars. Both governments are facing domestic pressure to take a tougher stand against the other on economic issues. But the trade battle increases political tensions between the two nations even as they try to work together to revive the global economy and combat mutual security threats, like the nuclear ambitions of Iran and North Korea.
Mr. Obama's decision to impose a tariff of up to 35 percent on Chinese tires is a signal that he plans to deliver on his promise to labor unions that he would more strictly enforce trade laws, especially against China, which has become the world's factory while the United States has lost millions of manufacturing jobs. The trade deficit with China was a record $268 billion in 2008.
China had initially issued a fairly formulaic criticism of the tire dispute Saturday. But rising nationalism in China is making it harder for Chinese officials to gloss over American criticism.
"All kinds of policymaking, not just trade policy, is increasingly reactive to Internet opinion," said Victor Shih, a Northwestern University specialist in economic policy formulation.
.

Barack Obama has always been a protectionist double-dealer.
During the campaign season, he attacked John McCain for driving foreign cars. Never mind that among the 18 members of Obama's auto task force and their staff, only two own American vehicles.
He also unveiled a "Buy American" logo to attack McCain as a hypocrite for embracing Harley Davison motorcycle riders' support simply because he opposed a federal mandate that the government buy American-made vehicles. As I pointed out last summer, "there's nothing hypocritical about opposing coercion in taxpayer-funded purchases. Hypocrisy is dissing America First voters while nibbling on Brie at private San Francisco fund-raisers and proclaiming to be embarrassed that Americans don't speak Spanish –and then plastering the campaign with 'Buy American' stickers in the hopes of winning over a demographic you hold in utter contempt."
As a result of "Buy American" provisions in Obama's porkulus law, Canadian companies have "retaliated with measures effectively barring U.S. companies from their municipal contracts — the first shot in a larger campaign that could shut U.S. companies out of billions of dollars worth of Canadian projects."
Now, the tire war is on with China.
Make no mistake: This is not about protecting consumers or American jobs.
It's about paying off Big Labor again.
This time, it's the United Steelworkers cashing in.
Yes, the same United Steelworkers union that backed the "Buy America" provisions in the porkulus law.
And the same United Steelworkers union that employed union hatchet man-turned auto czar-turned-manufacturing czar Ron Bloom.
One more fun fact: United Steelworkers president Leo Gerard "also serves on the U.S. National Commission on Energy Policy and is a founding board member of the Apollo Alliance, a non-profit public policy initiative for creating good jobs in pursuit of energy independence."
Yes, the same Apollo Alliance whose board members included former green jobs czar Van Jones.

You can also go to Michelle Malkin's blog for the rest of this report she did, there are more links and more information.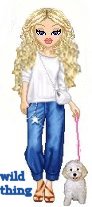 Wild Thing's comment......

It's ironic that while Obama is defending the Steel Workers Union he may very well hurt the UAW.
From Bloomberg:
Fear of Retaliation
In the U.S., pork, soybean and other farm-goods exporters urged Obama on Sept. 3 to refrain from imposing tariffs or quotas on tires from China because of the fear of retaliation against U.S. food and agriculture products.

This is going to get very ugly.

....Thank you Mark for sending this to me.


Mark
3rd Mar.Div. 1st Battalion 9th Marine Regiment
1/9 Marines aka The Walking Dead
VN 66-67


Posted by Wild Thing at September 15, 2009 05:46 AM
---
Comments
He doesn't have a brain in his head. China could also raise the interest on the money we owe them. So much for transparency, and no influence from Lobbyists.
Posted by: Mark at September 15, 2009 04:28 PM
---
Doesn't China hold a majority of our national debt?
Posted by: BobF at September 15, 2009 04:47 PM
---
BobF I don't know the percentages but the number is huge, if they ever call in their marker, the Fed will be working overtime to print the money.
Posted by: Mark at September 15, 2009 07:49 PM
---
$800 Billion with an annual $1.6 Billion in interest is what the chicoms own in U.S. debt.
Posted by: JohnE PFC U.S. Army at September 15, 2009 10:39 PM
---
JohnE PFC U.S. Army, oh my gosh, just
seeing the amount is shocking.
Thank you.
Posted by: Wild Thing at September 15, 2009 11:26 PM
---