« Palin Slams Obama's Spending in Debut Speech in Asia | Main | Passing a Shell of A Bill: Congress' Secret Plan to Ram Through Health Care Reform »
September 24, 2009
Census Worker Hanged With 'fed' Scrawled On The Dead Man's Chest
A U.S. Census worker found hanged from a tree near a Kentucky cemetery had the word "fed" scrawled on his chest. The FBI is investigating whether he was a victim of anti-government sentiment

Census worker hanged with 'fed' on body
The FBI is investigating the hanging death of a U.S. Census worker near a Kentucky cemetery, and a law enforcement official told The Associated Press the word 'fed" was scrawled on the dead man's chest.
The body of Bill Sparkman, a 51-year-old part-time Census field worker and occasional teacher, was found Sept. 12 in a remote patch of the Daniel Boone National Forest in rural southeast Kentucky. The Census has suspended door-to-door interviews in rural Clay County, where the body was found, pending the outcome of the investigation.
Investigators are still trying to determine whether the death was a killing or a suicide, and if a killing, whether the motive was related to his government job or to anti-government sentiment.
Investigators have said little about the case. The law enforcement official, who was not authorized to discuss the case and requested anonymity, said Wednesday the man was found hanging from a tree and the word "fed" was written on the dead man's chest. The official did not say what type of instrument was used to write the word.
FBI spokesman David Beyer said the bureau is helping state police with the case.
"Our job is to determine if there was foul play involved — and that's part of the investigation — and if there was foul play involved, whether that is related to his employment as a census worker," said Beyer.
Beyer declined to confirm or discuss any details about the crime scene.
Lucindia Scurry-Johnson, assistant director of the Census Bureau's southern office in Charlotte, N.C., said law enforcement officers have told the agency the matter is "an apparent homicide" but nothing else.
Census employees were told Sparkman's truck was found nearby, and a computer he was using for work was found inside it, she said. He worked part-time for the Census, usually conducting interviews once or twice a month.
Sparkman has worked for the Census since 2003, spanning five counties in the surrounding area. Much of his recent work had been in Clay County, officials said.
Door-to-door operations have been suspended in Clay County pending a resolution of the investigation, Scurry-Johnson said.
The U.S. Census Bureau is overseen by the Commerce Department.
"We are deeply saddened by the loss of our co-worker," Commerce Secretary Gary Locke said in a statement. "Our thoughts and prayers are with William Sparkman's son, other family and friends."
Locke called him "a shining example of the hardworking men and women employed by the Census Bureau."

.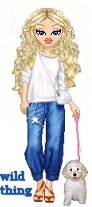 Wild Thing's comment.......
Oh my gosh. Why was he in a remote part of the forrest? There couldn't be many people living there or maybe a few cabin type places.
The article doesn't make him sound like one of the ACORN people doing this.

....Thank you Jack for sending this to me.

United States Army
1965-1971
Army Combat Engineers
Quang Tri & Chu Lai '68 -'69
67-69

Jack's blog is Conservative Insurgent

Posted by Wild Thing at September 24, 2009 05:55 AM
---
Comments
They don't like nosy revenuers down that way. Both my hubby and I have still have relatives in the woods of Tennessee and Ohio who still don't have indoor plumbing and they prefer to be left alone. Don't come knocking on the door (if there is one!)because you might be staring down the barrel of a hunting rifle.
They need to keep their noses out of where they don't belong. People are fed up and angry with this administration. I'm sorry the guy was killed, but gee, what do you expect from backwoods people who live there because they want to be alone?
Posted by: Lynn at September 24, 2009 08:19 AM
---
The guy was found hanged with "fed" scrawled across his chest and they need to determine if it was foul play?
Posted by: BobF at September 24, 2009 09:34 AM
---
Thank you WT. Lynn has nailed it perfectly. This guy was probably thought to be an ACORN worker, maybe he was. Another thing, the census takers are getting too personal in their questions, they go beyond the Constitutional requirements to count heads. Last census it was an in your face assault by the hired goons as they intrusively tried to force questions beyond the historical record keeping. Keep it up Dhimmi's, you'll see more of this not less. Real Americans are fed up and they will push back.
Posted by: Jack at September 24, 2009 10:11 AM
---
Guaranteed the liberal media will grab this and us it as an example of how Beck, Limbaugh and other talk show hosts are fomenting a revolution.
This will get out before any investigative facts are revealed and become gospel in the minds of many.
Even after the facts are known, and my guess is that they will show that this is not a Right Wing hit job, that belief will continue.
Posted by: SEAN. at September 24, 2009 11:28 AM
---
It's not that the census workers going to far with their questions, it's what they're required to do. I got one of their questioners that had to be filed out and returned by a certain date under penalty of fine and imprisonment if I didn't. They asked questions which had nothing to do with the census and some were of a personal nature.
Lynn is right about them back woods folks not liking outsiders. Back in the 70's, I was stationed with a guy from the mountains of West Virginia. When he traveled back home on leave, he would call ahead and let them know when to expect him to arrive in the area and what kind of car he would be driving...his car had NY plates on it. He told us if you didn't belong there, you could get shot...and he wondered why I would never go back with him to visit.
Posted by: BobF at September 24, 2009 01:31 PM
---
Did he tie his hands behind his back before or after he handed himself.
Posted by: Mark at September 24, 2009 02:53 PM
---
Posted by: Eddie (Locked & Loaded) at September 24, 2009 03:53 PM
---
Lynn, thank you so much for sharing about
Tenn. I was wondering about that, a heavy
wooded area whoever is there would have
to feel they are in danger.
Posted by: Wild Thing at September 24, 2009 04:49 PM
---
BobF.,haha yes it is just like when
the killer even admits to his crime
and they still say aledged.
I always get a little ticked at the PC
they use with all of that.
"they need to determine if it was foul play?"
Posted by: Wild Thing at September 24, 2009 04:55 PM
---
Jack, thanks for the information.
I have yet to see a census takers
which makes me glad they have not
come by so far anyway.
Posted by: Wild Thing at September 24, 2009 04:56 PM
---
SEAN, I bet your right, the media
love things like this and they will
twist it all in their propaganda machine.
Posted by: Wild Thing at September 24, 2009 04:58 PM
---
I had a service contract with the manufactures for field engineerin on vidio games and pinball machines across Kenucky in the 1970's. I was out of Indiana but calling me beat flying in one of their engineers from NJ. One thing people who do not know the region miss is that POT is a realy big cash crop there. Ca;ifornia grows more but has many other sources of revinue too. I also was called in to Concrete block buildings in the middle of the woods in places like Hazzard, yes it exists in southeaxtern KY that hadd disco lights a bar, stripper poles and the very latest generation of vidio games and bally's one armed bandits.
Posted by: Avitar at September 24, 2009 11:59 PM
---