« Talking Down To Americans....Steven Chu:"Americans Are Like 'Teenage Kids' When It Comes to Energy" | Main | Awesome Israeli Prime Minister Netanyahu Interview on CNN After Dictator Obama Gets Pushy »
September 23, 2009
American Soldiers Visit Mojave Desert War Memorial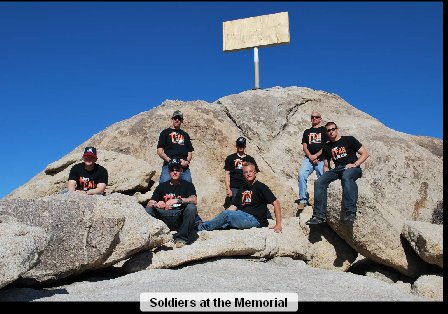 American Soldiers Visit Mojave Desert War Memorial
.
This past Thursday, six American soldiers who just returned from a long year in Iraq completed one last important mission before heading home to their families – honoring their fallen comrades at the Mojave Desert Veterans Memorial in California.
At 2 p.m., Sgt. Zachary Thomson and Sgt. James Kelly, along with four of their battle buddies, read the names of friends who died in war and laid a wreath in their memory at the foot of the 75-year old monument.
It was a heart-warming moment of remembrance; but sadly, it was marred by the fact that the once beautiful memorial erected so long ago by WWI veterans, is now boarded from view on the orders of a federal judge until the U.S. Supreme Court decides its fate.
We think this is outrageous!
It is a sad that there are those so intolerant that they would trample the memories of soldiers who died for our country by covering and tearing down war memorials, simply because they may contain religious imagery.
US Congressman Sam Johnson, a Vietnam POW and war hero, said it best at a ceremony honoring these brave young men last week in Dallas:
"It's not an ACLU Lawyer fighting and dying for your freedoms, it is America's brave service men and women!"
.
Veteran Dan Murphy and Liberty Legal's Chief Counsel Kelly Shackelford discuss the attack on our nation's war memorials.
.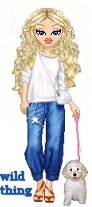 Wild Thing's comment........

......Thank you RAC for sending this to me.

RAC has a website that is awesome. 336th Assault Helicopter Company

13th Combat Aviation Battalion - 1st Aviation Brigade - Soc Trang, Republic of Vietnam


Posted by Wild Thing at September 23, 2009 06:49 AM
---
Comments
I'm sorry, but it needs to remain. For all to remember those who lost their lives so that others could live and that the world shall not perish but continue on. I like the homemade style memorials. They mean so much to everyone.
Posted by: Lynn at September 23, 2009 08:27 AM
---
Seems like the crazies are running the country. For sure the ACLU is out of it's righteous gourd.
This Mojave memorial was all right with Americans for 70+ years until some aetheist decided to be oppressed by it.
Posted by: TomR at September 23, 2009 11:18 AM
---
Lynn, it will be a disgrace if they
take this away.
I agree Lynn it has got to stay.
Posted by: Wild Thing at September 23, 2009 07:18 PM
---
Tom, oh they sure are I never saw it
so bad. It is like all the America
haters are all out of the closet
now along with the ones that already
were.
It makes my heart feel so heavy.
Posted by: Wild Thing at September 23, 2009 07:19 PM
---
I wonder if someone put Cresant and a star up there would the ACLU object to it.
It is a war against God and Christians. As a country I think we have lost our way.
Posted by: Mark at September 23, 2009 07:39 PM
---