« FBI Terror Probe Expands, Intensifies--Nearly All of the Bureau's U.S. Field Offices involved | Main | Rush Limbaugh Discusses Obama's UN Speech »
September 24, 2009
Ahmadinejad Speaks at UN and 12 Countries Walk Out

Twelve countries walk out of Ahmadinejad's Israel-bashing UN speech
Footage of diplomats walking out of a speech given by Iran President Mahmoud Ahmadinejad at the United Nations Global Assembly, as well as shots of empty seats.
The 12, according to a European source: Canada, Argentina, Australia, Britain, Costa Rica, Denmark, France, Germany, Hungary, Italy, New Zealand … and the United States.
UNITED NATIONS
France on Wednesday led a walkout of a dozen delegations, including the United States, to protest a fiery speech by Iranian President Mahmoud Ahmadinejad to the UN General Assembly.
"It is disappointing that Mr Ahmadinejad has once again chosen to espouse hateful, offensive and anti-Semitic rhetoric," Mark Kornblau, spokesman to the US mission to the United Nations, said in a statement.
Israel had already called for a boycott of the speech, and was not present when the Iranian leader began his address. Canada had already said it would heed the boycott call.
In his address, Ahmadinejad again took aim at Israel without mentioning the country or Jews by name, referring only to the "Zionist regime."
The firebrand leader, re-elected in disputed June elections, accused Israel of "inhumane policies in Palestine."

.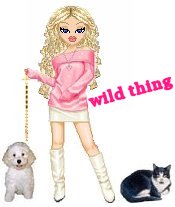 Wild Thing's comment.......

Good! Now if we could just walk out when Obama lies, we could start turning things around.
Most NATO countries sat through the tirades, as did most EU countries. Close Asian allies like South Korea and Japan stayed put also. And one would think that Mexico would find it easy to support a near neighbor over a maniac in the Middle East.
Posted by Wild Thing at September 24, 2009 05:47 AM
---
Comments
This is the same group that devoted 90 minutes to the ramblings of the Libyan brother of Obama. Glad to see some divisiveness at the UN. Since when has Mexico ever been an ally?
Posted by: Jack at September 24, 2009 11:18 AM
---
Mexico hates the US.
I would have liked to see India also walk out as well as the former Soviet-bloc contries. Anyway, this walkout gives us an indication that there are limits by some countries as to how raical the UN can be. Not enough of those countries, but a start. Maybe eventually the whole damn UN can be dissolved.
Posted by: TomR at September 24, 2009 12:19 PM
---
I would walk out too! This is ridiculous what Obama is doing to our Great Nation-our home. He's paling around with our enemies and ignoring our allies. PeeWee Handjob was the one personally responsible for kidnapping our soldiers back in 79 and declared war on America then. No one should be listening to what he has to say. He wants to destroy Israel and us. These are evil men with evil plans and people need to wise up to that fact.
Posted by: Lynn at September 24, 2009 02:24 PM
---
I disliked Clinton, loathed Carter but I truly hate the mulatto transsexual who is ruining our country.
Posted by: Eddie (Locked & Loaded) at September 24, 2009 04:05 PM
---
Jack, yes that is just who they are.
Posted by: Wild Thing at September 24, 2009 05:36 PM
---
Tom, I agree not enough countries. They
should have left and only the Iran
delegation would be in the room.
Posted by: Wild Thing at September 24, 2009 05:38 PM
---
Lynn, DITTO all you said.
Posted by: Wild Thing at September 24, 2009 05:41 PM
---
Eddie, I am the same. My feelings
about Obama go way beyond what I
felt for Carter and Clinton.
Posted by: Wild Thing at September 24, 2009 05:46 PM
---