« Megyn Kelly Questions White House Deputy Press Secretary Bill Burton | Main | Special Forces Trooper Sgt First Class Alex Granado - Honored Military Hero »
August 13, 2009
White House: Obama 'Misspoke' About Claim of AARP Endorsement

White House: Obama 'Misspoke' About Claim of AARP Endorsement
President Obama went too far when he said the seniors lobby had endorsed the legislation pending in Congress, the group's chief officer said Tuesday.

Obama misspoke and did not intend to mislead the public when he said AARP had endorsed his health care legislation pending in Congress, the White House said Wednesday.
White House Press Secretary Robert Gibbs told reporters that Obama did not mean to misinform Americans when he said Tuesday at a town hall in Portsmouth, N.H., that the senior lobby had backed his legislation.
"AARP has said they are certainly supportive and have been for years on comprehensive health reform," Gibbs said. "I don't think the president meant to imply anything untoward. I think he discussed the notion that AARP is supportive of legislation -- or, I'm sorry, an agreement that would -- that would fund filling the doughnut hole for seniors as part of Medicare Part D, as well as additional savings for comprehensive health care reform."
Obama said at the town hall that "we have the AARP onboard because they know this is a good deal for our seniors." He added, "AARP would not be endorsing a bill if it was undermining Medicare."
AARP's chief operating officer Tom Nelson quickly fired back, saying, "indications that we have endorsed any of the major health care reform bills currently under consideration in Congress are inaccurate."
The group is sensitive to the issue because polls show that Medicare beneficiaries are worried their health care program will be cut to subsidize coverage for the uninsured.
Like Obama, AARP wants action this year to cover the uninsured and restrain health care costs, but the organization has refrained from endorsing legislation. Nelson said AARP would not endorse a bill that reduces Medicare benefits.
A spokesman said the Medicare cuts that have been proposed so far would not affect benefits.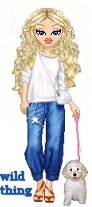 Wild Thing's comment........

"Obama 'Misspoke' "

New word for Obama and Gibbs to learn......" LIE". Obama tells lies.
LOL Gibbs is starting to him and haw and er and UH just like Obama.

....Thank you Mark for sending this to me.


Mark
3rd Mar.Div. 1st Battalion 9th Marine Regiment
1/9 Marines aka The Walking Dead
VN 66-67


Posted by Wild Thing at August 13, 2009 06:49 AM
---
Comments
So it's okay for him to lie to the public? If Bush had done that, all heck would have broke loose and everyone knows it. I'm guess I'm right, Americans would rather hear a lie than see the truth for what it is.
Posted by: Lynn at August 13, 2009 08:20 AM
---
The jerk needs to keep a dictionary handy and refer to it when he is in public. His definition of the words he uses are OFTEN different from the accepted printed definition. He just keeps moving the net 'cuz HE WON! Unbelievable.
Posted by: jan at August 13, 2009 08:34 AM
---
LIE is a word that Obama and his cronies know only to well. I think the word they need to learn isTRUTH.
Posted by: Bob A at August 13, 2009 09:04 AM
---
It's known as 'Dis-information', plausable denial. In the Ivory tower of Washington, they can use make up anything they want because nobody will challange them. They have been in for a shock during this recess because the people have been calling them on their lies and calling them what they are LIARS.
Just now I found out from my wife, she worked 12 last night. The one Nurse who is in love with this Health Care Bill, he of all people got in to see Spector and the Town Hall at Bucknell and asked a question was roundly boooooooed yet this jerk got noitced by the press he wound up on Greta Van Susteren show and CNN so he can spue his venom. Of all the people on AP-4( AGP-4 Abigail Geisinger Pavillion -4) Stanley Zuber, is the biggest putz on that floor, there are others but Stanley heads the list. This is the one Greta decides to interview. So much for Fair and Balanced.
Posted by: Mark at August 13, 2009 09:09 AM
---
The AARP is doing damage control, they are losing members big time. The video WT had on showing the meeting in Dallas where the moderator played 'School Marm' and left because the class was unruly, has made it way out into internet space.
This statement by obama and subsequently by AARP was staged. This was done to give AARP its credibility back. but it won't work. The left can not help themselves they think people outside of Washington are stupid and won't see through their scam.
obama is a lousy liar too.
Posted by: Mark at August 13, 2009 12:20 PM
---
Ditto Mark's comment about AARP and damage control. obama is giving AARP some credibility back because he thinks they can soak up some of the venom of us "seniors' and get us to endorse his Marxist health plan. Both obama and AARP showed their true colors already.
I bet AARP has really been burned this week by all the resigning members.
Hey Gibbs, give it up. You wouldn't even make a plausible WalMart greeter.
Posted by: TomR at August 13, 2009 01:30 PM
---
Lie??? Does a bear shit in the woods? Every scheme for 60 years of my awareness from the Democrats has been based on a lie. We could go back to 1932 for more examples.
Posted by: Jack at August 13, 2009 01:46 PM
---
Everytime he opens his mouth I yell LIAR at the TV. They need a WORM Czar (what Obama really meant).
Posted by: Eden at August 13, 2009 09:59 PM
---
Thank you everyone.
Mark that is horrible!!!!! Of all the
people to pick from the crowd. grrrrrr
Posted by: Wild Thing at August 14, 2009 01:00 AM
---