« 2/8 Marines Engage in Six-hour Firefight With Taliban Insurgents | Main | wobama, we wee weed the wussy wadical ~ now at -14 all time low! »
August 23, 2009
We The People ~ March on Washington D.C. Sept. 12, 2009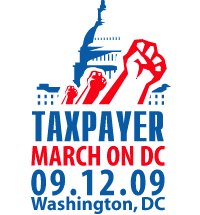 09.12.09 Protest at the Capitol!
It's time to take the tea party movement directly to Washington, D.C. Please join thousands of local organizers and grassroots Americans from across the country as we gather in our nation's capital to deliver a message to the politicians: Enough!
Everyone is gathering on 9-12-2009 to deliver our message in person that we've had enough!
National Sponsor: Freedom Works

WASHINGTON, D.C. IS A MAJOR TEA PARTY EVENT SEPTEMBER 12, 2009
Guest Speakers: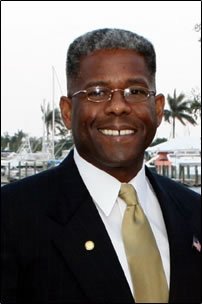 Lieutenant Colonel Allen West (US Army, Retired)
Col. West delivers a speech that literally brings folks to their feet and brings the house down!
.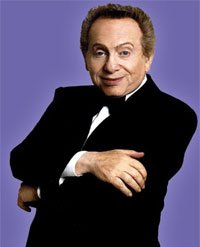 Jackie Mason
.
Proud Black Conservative Entertainer/Speaker "American Tea Party Anthem"
.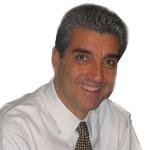 Steve Malzberg - radio talk show host
.

Lisa Mei Norton, Patriotic Singer and Songwriter
"Revolution's Brewing" written and sung by Lisa Mei Norton
more great songs by Lisa Mei Norton here:
http://www.soundclick.com/bands/page_music.cfm?bandID=843420
.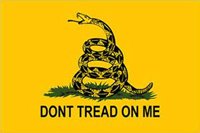 John Manning of Alexandria, Va winner of World Net Daily's Top Tea Party Speech. John will be presenting his winning speech Defenders of Liberty.
"When people fear the government, there is tyranny. When government fears the people, there is liberty." -Thomas Paine

Please watch this video it has new things added to it. ~ Thank you
"We have an occupant in the White House that declares, with reckless abandon, without substance, America arrogant to the world.....yet Obama, the ignorant usurper is himself the reflection of arrogance beyond the pale."
He has no grasp on the serious nature of leading America. His arrogance and gall goes to the point of trampling, dishonoring, the United States Constitution, sacrifices untold, and hundreds of thousands of lives given as a beacon of hope and freedom around the world.
Congressman Rogers' makes his opening statement on Health Care reform legislation that is under debate in Congress. .....
This should be sent to everyone you know. ~ Wild Thing
Washington, DC
Over the last six months the national debt skyrocketed by nearly $3 trillion. According to the nonpartisan Congressional Budget Office, our national debt will more than double by 2019. Americans will have to pay for this stratospheric spending spree first by begging foreign nations to buy our bonds, and later through higher taxes and inflation.
Grassroots anger at the inability of Washington to live within a budget has been building for some time, and began to boil over in late 2007 as the Bush Administration and Treasury Secretary Paulson abandoned their claimed free market principles to bail out auto makers and Wall Street banks through TARP.
When newly-elected President Obama and his allies in Congress passed the $780 billion debt stimulus plan in February 2009, activists took to the streets.
On tax day, the tea party movement began in earnest. Until now the movement has remained at the local levels. No longer will that be the case. The movement is coming to Washington on September 12, 2009 for a march and rally at the US Capitol.
From autos to banking, the government is crowding out the private sector of our economy. Where Bush bailed out the private sector, Obama is making hostile government takeovers. Ignoring our multi trillion dollar deficit, Washington is considering a massive new energy tax and a takeover of health care.
On Saturday, September 12th FreedomWorks will be joined by over ten thousands of liberty-loving activists to take a stand against politicians who are bankrupting our future. Thousands of local-grass roots organizations which took root from the April 15th tax day tea parties and also joining in will be National co-sponsors include Tea Party Patriots, ResistNet, National Taxpayers Union, Americans For Tax Reform, Young Americans for Liberty, Ayn Rand Center, Campaign for Liberty, Young America's Foundation, Smart Girl Politics, and The Club for Growth.
The event will kick-off on September 10th and 11th with various events throughout Washington including grassroots leadership training and Capitol Hill visits. The three-day event culminates on September 12th as taxpayers march on the Capitol building.

For more information, including media inquiries, registration, contacting event coordinators, and the schedule of events, please visit our event website .
Obama Usurping the Presidency Click here
.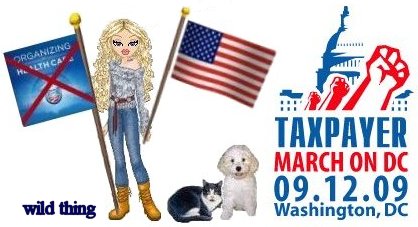 Thursday, 9-10
9:00am to 12:00pm Liberty Summit at DC Armory (REGISTER NOW!)
1:00pm: Press Conference on Capitol Hill (REGISTER NOW!)
1:30pm to 5:30pm: Grassroots lobbying visits on Capitol Hill
5:30pm Doctors Rally Against Socialized Medicine (REGISTER NOW!)
Friday, 9-11
9:00am Leadership Institute: Internet Activist Workshop (Agenda and Registration) (Complete Leadership Institute Workshop )
10:00am – 5:00pm ParentalRights.org: Lobbyist and Activism Training Seminars, various sessions (Agenda and Registration)
1:00pm Leadership Institute: Grassroots On the Ground Workshop (Agenda and Registration)
2:00pm to 5:30pm Grassroots lobbying visits on Capitol Hill
4:00pm Bureaucrash Happy Hour at Bullfeathers (space limited to 100)
5:00 pm Leadership Institute: Grassroots on the Hill Workshop (Agenda and Registration)
6:30pm to 10:00pm Remember 911 and support the troops at the Walter Reed Army Medical Center.

Saturday, 9-12
9:00am Crowd gathers at Freedom Plaza
10:00am March on the Capitol Begins down Pennsylvania Ave.
1:00pm March ends and Rally Begins at West Front of the U.S. Capitol
Additional Speakers for the Saturday Rally March,,,more possibly added :
Dick Armey - FreedomWorks
Matt Kibbe – FreedomWorks
Mason Weaver, San Diego, CA
John Tate, Campaign for Liberty
Rep. Marsha Blackburn (TN)
Jenny Beth Martin, Tea Party Patriots
Darla Dawald, Resistnet.com
Brendan Steinhauser, FreedomWorks
Steve Elliot, Grassfire
Kellen Giuda, New York City
Deneen Borelli, The National Center for Public Policy Research/Project 21
Andrew Langer, Institute for Liberty
Stephen Baldwin and Kevin McCollough, X-Treme Radio
Yaron Brook, Ayn Rand Center for Individual Rights
Rev. CL Bryant, Shreveport, Louisiana
Joel Aaron, Atlanta, Georgia
Chris Cassone
Phillip Dennis, Dallas, Texas
Jeff Anderer, entreprenuer
Rep. Tom Price (GA)
Rep. Michelle Bachmann (MN)
Doc Thompson, Richmond, Virginia
Mario Lopez, Hispanic Leadership Fund
Toby Marie Walker, Waco, TX
Andrew Moylan, NTU
Kelly Hoag, Austin, TX
Bruce Bellot
.

From Tea Parties to The 912 Project, Americans Are Challenging The Government
August 21, 2009

Harlingen, Texas, August 17, 2009: Be it the Tea Party gatherings, or a 912 Movement that will march on Washington, Americans are at the end of their patience in dealing with a government that is running amuck.
In Sacramento, California citizens have formed a national "Tea Party Express" that will be conducting a series of 35 tea party rallies across the United States to oppose the Obama Administration's healthcare proposal. Their caravan will start in California on August 28 and travel eastward arriving at their destination just before a massive 9/12/09 Taxpayer March in Washington D.C. Television ads will be run in advance of the 35 rallies as the Tea Party Express travels across the country.
Charter buses have been arranged for Tea party members heading for Washington from Richmond, Virginia. By the first day of August four bus loads of protesters had been confirmed and many more people were expected to sign up for the trip to the Capitol.
Rio Grande Valley Tea Partiers will fly to Washington. Protest marchers from Arizonian, Wyoming, Iowa, Montana, North Dakota and Hawaii have also reported they are planning to be in Washington for the big event.
In the Rio Grande Valley of Texas three tea party organizations have been formed that are drawing large crowds in the cities of McAllen, Harlingen and Brownsville. This is taking place in what is considered the only area in Texas dominated by the Democrat Party.
Glenn Beck's 912 Project is also heavily involved in the Taxpayer March.
The television commentator's movement calls upon Americans to restore the nation's true values, including the goodness of the country, belief in God, honesty, family, justice, hard work, and the right to life, liberty and the pursuit of happiness. Beck and Fox News Channel plan to cover the 9-12-09 marches on Washington.
Tea Party Patriots are planning to gather at the Hyatt Hotel on Capitol Hill. The overflow crowds will be quartered at nearby Liaison and Washington Court Hotels.
Of course, the Democrat leadership is still attempting to denigrate all of the anti-government actions taking place. With their attacks on groups and individuals, they are not diminishing the movement, but instead are adding fuel to the flames. It will be very interesting to observe the culmination of all these events when the march takes place in our nation's Capitol on September 12, 2009.
The Tea Party Express is also involved......
In addition, the Tea Party Express is inviting members of the media to join the national Tea Party Tour - as embedded journalists - traveling with the tour for part or all of the route.
The Tea Party Express caravan will feature two 45-foot coaches leading a multi-vehicle caravan complete with several RV's, minivans, SUVs, motorcycles and passenger vehicles. The caravan will travel from August 28 to September 12 on a mission to unify, educate, and most importantly encourage Americans to continue their opposition of deficit spending, government-run healthcare, and irresponsible bailouts. The tour will culminate with the massive "9/12 March on Washington" event organized by a group of influential grassroots organizations.

To get more information about joining the "Tea Party Express" or to schedule an interview with a representative from the tour please contact Levi Russell at (509) 979-6615 or via email at: Levi@FrontLineStrat.com
Posted by Wild Thing at August 23, 2009 05:55 AM
---
Comments
I wish I could go, but not this year.
I went to our healthcare rally yesterday afternoon with my family and we had a really good time. I was disappointed in my fellow city folks who didn't show up. Our city decided it was not worth advertising on tv, radio or in the newspapers because it was a "republican" event. If it was a "democrat" event, they would have been all over it like flies on flypaper. We didn't even have a 1000 show up. So that makes our side look bad-that we can't gel it together enough.
But it was a good time and it didn't cost us anything. It was free and we felt free!!!!!!
Posted by: Lynn at August 23, 2009 07:05 AM
---
Mike Rodgers he's another candidate put him right up there with Sarah Palin, Liz Cheney, Michelle Bachman and Mike Rodgers.
It would be a wonderful day in the neighborhood if Mr Rodgers got into the White House. Won't you be my neighbor.
Posted by: Mark at August 23, 2009 07:48 AM
---
It's about F'N time! I bet only FOX NEWS will cover this deal in it's ENTIRETY!! "NOBAMA, YOU KEEP THE CHANGE!!!"
Posted by: darthcrUSAderworldtour07 at August 23, 2009 11:19 AM
---
This is good stuff.

To Lynn and others,like myself, who can't attend the D.C. event, ther may well be supportive demonstrations, sponsored by your local Tea Party Org..

I know that there will be one in Torrance Cal. from 12-2, which I plan to attend. I believe that they are planning one in front of the Federal Building, on Wilshire Blvd., that day as well.
If you have an opportunity, go to the Pajamas Media website and check out an article written by Melissa Clouthier, "To Hell with the Political Class". More Good stuff.

Posted by: SEAN. at August 23, 2009 12:25 PM
---
I hope they have a good turnout. It will probably be barely mentioned in the news. This is really something because conservatives in America seldom gather to demonsteate. Perhaps this will help bring attention to the local tea parties.
Posted by: TomR at August 23, 2009 01:15 PM
---
Lynn, I can't go either. Even though
it is on a Saturday, I still have work
on Saturday and no way can I get away.
Thank you so much for sharing about your
healthcare rally. I am so glad you got to go.
That is so sad the media felt like that.
They really ignore that this is news and they
are supposed to tell all the news not just
pick and chose what they are pushing.
We have had one here too that was middle
sized but good. Thank God Vern Buchannan
is going to vote No. I gave him a pink
slip just to remind him if he decided to
be a rino. hahaa He smiled and said.
He would not let any of us down.
Posted by: Wild Thing at August 23, 2009 07:30 PM
---
Mark, I agree so much, Mike Rodgers is
one I had not heard of and when I found
the video and played it twice. haha
I was very impressed and yes we need
to keep his name in our mental list.
Posted by: Wild Thing at August 23, 2009 07:31 PM
---
Darth, I agree, if anyone other then
FOX shows anything it probably will be
a blurp as lead in to a commercial and
nothing more.
I would love to see C-Span cover it too
but I can't count on them either.
Posted by: Wild Thing at August 23, 2009 07:36 PM
---
SEAN,thanks for sharing about Torrance
I know right where that is, I miss
Calif. It is so beautiful there.
Thanks for the heads up too SEAN about
the article by Melissa Clouthier. I
will read it for sure.
I agree with you about those of us
that cannot go to Washington D.C. I was
so hoping to be able to but there is no
way I can get away.
In my heart I will be there.
Posted by: Wild Thing at August 23, 2009 07:39 PM
---
Tom, good point, you know that is true.
Seldom do Republicans gather in this size
and organized like this. The last time it
was the one with Gathering of Eagles in
Washington D.C. and that went really well.

They have been planning this for a long
time.
We can all cheer them on in our hearts and
I hope they video the thing like crazy. haha
so we can at least see parts of it that way.
Posted by: Wild Thing at August 23, 2009 07:43 PM
---
Sean,
Good for Torrance, always been a great city. Retired from TPD after 23yrs.
Posted by: Dave 18Zulu at August 25, 2009 01:00 PM
---