« Obama Reaches Out to Pakistani Jihadists | Main | Obama Administration: Depressed and Disabled Veterans Should Consider Forgoing Medical Care »
August 20, 2009
'We are God's partners in matters of life and death' ~ Obama Says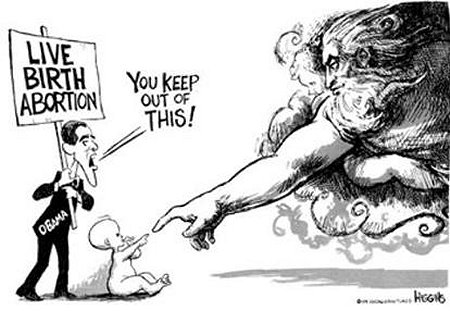 'We are God's partners in matters of life and death'

A reader points out that President Obama's call with the rabbis today — as recorded in Rabbi Jack Moline's and other clerics' Twitter feeds — freights health care reform with a great deal of religious meaning, and veers into the blend of policy and faith that outraged liberals in the last administration.
"We are God's partners in matters of life and death," Obama said, according to Moline (paging Sarah Palin...), quoting from the Rosh Hashanah prayer that says that in the holiday period, it is decided "who shall live and who shall die."
The president ended the call by wishing the rabbis "shanah tovah," or happy new year — in reference to the High Holidays a month from now.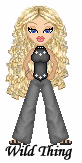 Wild Thing's comment.......
In Obama's world, he doesn't answer to God - God answers to him. Partners? That hints at equality. We are not equal with God, because there is only one God.
If BS was music, Obama would be a one man band!
One thing he doesn't realize is that God expects us to stand up and defend ourselves. Obama has robbed the USA and put two generations in debt. He supports the killing of the unborn, even world wide w/laws and our money. He is hell bent on destroying the USA and all she stands for.

....Thank you Mark for sending this to me.

Mark
3rd Mar.Div. 1st Battalion 9th Marine Regiment
1/9 Marines aka The Walking Dead
VN 66-67


Posted by Wild Thing at August 20, 2009 06:50 AM
---
Comments
Too bad he doesn't seem to think that this is "above his paygrade" anymore. It's not a good thing to start believing your own PR. Been the downfall of many. Let's hope we can add one more egomaniac to the list...
Posted by: yankeemom at August 20, 2009 08:03 AM
---
Yes, saying when life begins is above his paygrade but when saying when it should end he is a partner. He is a partner to the devil, not to God unless maybe you would be talking of Allah whom is nothing more than a figment of demented imaginations.
Posted by: Bob A at August 20, 2009 08:51 AM
---
He's already thrown the State of Israel under the bus, now he wants the rest of them form the Unites States.
He and his Death Czars, because each czar will be responsible for killing the economy, People or jobs, Will see to it.
He has the gall to say he is a partner with God in matters of Life and Death, seems to me he has made a deal with the grim reaper and satin but not God. The wanton destruction of human life at either end of the spectrum is not God-like at all but evil on the order of magnitude of a Hitler or a Stalin. Partners with God is a blaspheme.
Posted by: Mark at August 20, 2009 10:47 AM
---
Well, as a man who has partnered with Rev? Jerimiah Wright and Louis Farrakhan in the supposed worship of God, obama is one of the last people who should be referring to anything religious. Besides, obama is a closet muslim.
Posted by: TomR at August 20, 2009 03:22 PM
---
Thank you everyone so much.
Posted by: Wild Thing at August 20, 2009 11:47 PM
---
Pretty sure God don't NEED no partner. And if he DID, it would be pretty obvious who He'd appointed.
Posted by: Rick at August 21, 2009 01:38 AM
---