« American Seniors Association (ASA) Against Government-Run Health Care | Main | Nancy Pelosi, Hoyer: Freedom of speech 'simply un-American' »
August 11, 2009
UnHealthy Health Care Bill Gives Doctors Financial Incentive to Push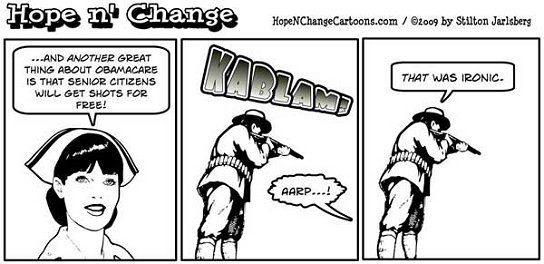 House Health Care Bill Gives Doctors Financial Incentive to Push Euthanasia
by Steven Ertelt
To hear backers of the government-run health care bill tell the story, pro-life advocates are making up wild-eyed claims about how the measure will push euthanasia. However, one leading bioethicist and a Washington Post Editorial Writer say the bill does give doctors financial incentive to push it.
At issue is Section 1233 of HR 3200, the government-run health care plan that the House will consider when it returns from its August recess.
The measure would pay physicians to give Medicare patients end-of-life counseling every five years or sooner if the patient has a terminal diagnosis.
While pro-life advocates say the section opens the door to physicians pushing euthanasia or withdrawal of lifesaving medical treatment, or even basic food and water, backers of the bill call the claims rubbish.
Charles Lane, an member of the editorial board of the liberal Washington Post newspaper, admits in a Saturday column that at least some of the concerns are well-founded.
"As I read it, Section 1233 is not totally innocuous," Lane writes, adding that it "addresses compassionate goals in disconcerting proximity to fiscal ones."
"Though not mandatory, as some on the right have claimed, the consultations envisioned in Section 1233 aren't quite 'purely voluntary,'" as backers of the bill assert, Lane adds. "To me, 'purely voluntary' means 'not unless the patient requests one.' Section 1233, however, lets doctors initiate the chat and gives them an incentive -- money -- to do so. Indeed, that's an incentive to insist.
"Patients may refuse without penalty, but many will bow to white-coated authority. Once they're in the meeting, the bill does permit 'formulation' of a plug-pulling order right then and there," Lane explains.
"What's more, Section 1233 dictates, at some length, the content of the consultation," Lane continues.
He points out the legislation says the doctor "shall" discuss "advanced care planning, including key questions and considerations, important steps, and suggested people to talk to"; "an explanation of . . . living wills and durable powers of attorney, and their uses" even though those are legal and not medical papers. The physician "shall" present "a list of national and State-specific resources to assist consumers and their families."
"Admittedly, this script is vague and possibly unenforceable," Lane writes. "What are "key questions"? Who belongs on 'a list' of helpful 'resources?' The Roman Catholic Church? Jack Kevorkian?"
Ultimately, the Post editorial writer says "Section 1233 goes beyond facilitating doctor input to preferring it. Indeed, the measure would have an interested party -- the government -- recruit doctors to sell the elderly on living wills, hospice care and their associated providers, professions and organizations."
"You don't have to be a right-wing wacko to question that approach," he concludes.
Bioethicist Frank Beckwith notes Lane's analysis in comments of his own that appeared on the blog of the publication First Things.
"Supporters of H.R. 3200 claim that its end of life counseling provision, section 1233, is merely voluntary for the patient," Beckwith explains.
"But a closer look shows that section 1233 includes conditions and financial incentives for physicians and other health care providers that create a setting in which an elderly patient's decision to appropriate this option is likely to be less than voluntary," he writes.
Beckwith says anyone with elderly parents should be "deeply concerned" about the section.
"If, let's say, H.R. 3200 or something close to it were to become law and the public option pushes private insurance into near non-existence (as would surely happen with all the incentives in place), then there will no neighboring state to which to run," he says. "You won't be able to take your business elsewhere, since there will be no elsewhere."
"And to whom will you issue your grievance, a special 'health court,'" Beckwith asks.
Such a court, he says, would be "one likely informed by a youth-worshipping culture and a utilitarian bioethics philosophy that sees the elderly (not to mention, handicapped infants) as burdens that are siphoning away valuable resources that could be put to better use in support of society's "real persons" and more productive contributors."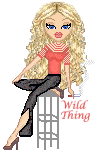 Wild Thing's comment...........
Diabolical little provisions make this a true horror.
Not just money to convince great-granny to off herself, but also the hidden methods to get around Obama's promise that he won't come between you and your doctor: Sure, your Doctor can tell you what is needed for your health and quality of life; it's just that Uncle Obama and his minions won't let your Gubmint insurance pay for it.
So it is then a question of whether your Doctor likes you enough to provide the necessary treatment for nothing.
"No," says Obama. "We didn't come between you and your Doctor, our Health Choices Administration (HCA) just won't approve your treatment.
This is the "Death Panel" Sarah Palin was talking about, and it's a very real part of the Obama Plan.
Rep. Tsongas explained that this section of the bill is merely so the doctor will be paid for his/her time doing this counseling
Why does there have to be a specific mention of reimbursing a doctor for talking to a patient about a specific issue? Surely there are millions of issues doctors and patients discuss. They aren't all itemized in the Congressional bill.
Why can't the doctor just be paid for the time spent with the patient no matter what they talk about? That is iwhy I don't think Rep. Tsongas is right. The obamacare bill is making to big a deal about this part of it that it has to be money used as an incentive.
Amazing to me that the leftists who cut their teeth on telling America about "the right to privacy" for women and/or the right for a woman to make the "choice" about abortions between her and her doctor and they did not want the government involved in telling a woman and her doctor what and what not to do!
Now these same people see no problem having the federal government involved in telling the elderly, the infirm, those with dimentia, and in paying the doctor to have this end of life discussion and even dictating how often it must be done!
Amazing the denial and hypocrisy!

......Thank you RAC for sending this to me.

RAC has a website that is awesome. 336th Assault Helicopter Company

13th Combat Aviation Battalion - 1st Aviation Brigade - Soc Trang, Republic of Vietnam


Posted by Wild Thing at August 11, 2009 05:48 AM
---
Comments
The only time I want anyone to consider removing me from life, is if I am in a vegetative state, comatose and there is ABSOLUTELY NO HOPE for recovery. If that happens, please, do it quickly. Let me free. But otherwise, stay the heck out of my life and the lives of my family.
Posted by: Lynn at August 11, 2009 08:28 AM
---
Section 1233, page 425-430, is all about the Elderly the First line, 'The Government will instruct and consult regarding, living wills, durable power of attorney(meaning, a relative can make the decision for you and pull your plug)and MANDATORY END OF LIFE PLANNING. This will give Doctors an incentive to encourage Sick patients to pull their own plug. In this bill there is no maybe's about it.
Now does this mean ted kennedy should've turned his coil in a long time ago ? What about Dingle he's 83, Spectre's 79, if we got to live with this crap I want these bozos to experience the same dehumanizing crap they want to foist on the rest of us, sans, Union and Federal Employees.
The section 1233 lists what the Government will allow us codgers to get, asprin, and maybe a tylenol for a headache, and thats about it. You need a hip replacement, forget it, jack, 'yore tooooooooo OLD'. After 65 your life is useless, your best years are behind you, it's time for you to check out.
Page 429 Advanced Care Consultation many include an ORDER for end of life plans, the needle or the Red pil.
If you read this bill there is no way in hell, you can come to any other conclusion. The Elderly are history, Past tnese, yesterday and once 65 arrives, start making plans for the journey to the sky.
To me this is what they are telling us. Well, Mr Custer, I don't want to go,... not like this.
Posted by: Mark at August 11, 2009 10:29 AM
---
One last item the words " The Government (insert any verb you want) there is nothing about what the patient can do or can not do or refues to do.
So regardless of the choices, the Government will decide what is best for you, i.e.,some Bureaucrat who could care less how important your spouse or children are to you will make the LIFE/DEATH decisions...NOT YOU.
Posted by: Mark at August 11, 2009 10:38 AM
---
It seems that the way the bill is written, the government has wide latitude for interpretation. The Dems at the town hall's are in lock-step in saying, "That's not in the bill." No, specifically,it's not. But it definitely can be interpreted that way. And with the public's growing lack of trust, we are rightly outraged by this. I sincerely hope enough Dem's see through this and vote with the vast majority of us Americans.
Posted by: Jim at August 11, 2009 10:58 AM
---
Personal experience: Ft. Ord, CA. 1965, my first dental experience, Army Dentist, a filling and no anesthesia, yeah I squirmed a bit. 1968, Johnson's funny farm, two visits to the field hospital, sewed up twice by our beloved Marines, no anesthesia just an ass chewing:) Took up too much of their time I suppose. Today, I'm eligible for VA medical/hospital care, I prefer not to go there in favor of the civilian doctor, I'm not blaming the care it's their gotdam methods. I recognized medical supplies were in short supply in some locales and were rationed accordingly, but stateside there is absolutely no excuses. I don't want to see our system turn into the emergency only care such as seen in battle aid stations, with the walking wounded, bandaids and APC's then back to work, the ones likely to survive getting the needed emergency care and that last ugly part where those with little or no chance of surviving are left to die behind some damned tent flap. I'll not deny that I've been to the ER, several times, I did receive timely aid, not so once with my wife, she nearly died because of the bureaucratic bungling of one hospital, wrangling over who was to perform a delicate surgery, it took 8 painful hours before they wheeled her into surgery. I've been inside a couple of 3rd world hospitals, these idiots don't know what they are destroying.
Posted by: Jack at August 11, 2009 12:17 PM
---
Just came back from a Townhall meeting with Artless Spectre. Waited in line for 87 minutes, asphalt all over the place, 91 degrees, people older than me passing out, ambulance called, she's ok heat prostration( guess she didn't take her salt tablets)the line stretched for 3 blocks at the Bucknell campus. Across from the tiny Auditorium is the Bucknell Football field, nobody there, perfect spot for the damn Townhall meeting...No that's too easy. Finally, the line starts moving, after 30 minutes we get to within 100 yards of the door...they close the door and re route everybody to an auditorium with a television.
We decided to go to Perkins for dinner. Met a few people who actually made it to the aud. They numbered about 30 people the rest of the seats were taken with SEIU dumbasses, saw a couple SEIU roaming without a clue earlier. The people we ran into at Perkiins, said 'they' were not allowed to ask questions so they left. Cards were passed out only those people could ask a question.
The purpose according to these eye witnesses, was for Spector to give the DNC talking points. In one instance he told one person he didn't know but he would have to read that page. According to Spector, earlier, there was no Senate Bill. How do you read somethihng that doesn't exist.
Then there was the lady behind us in line. Who couldn't wait for the Single payer plan. I said you actually want this crap, Oh yes, she said, I can't get insurance. She had some malady but was perfectly healthy and couldn't seem to get insurance and afterall its so expensive. I said, so its all right for the rest of us to pay for it that would make you happy. At that point I turned around and tried to ignore her. but she kept at it. She kept saying she was perfectly healthy but couldn't get insurance. Come to find out she worked for the same Hospital my wifes does. She retired at 61 and refused to pick up the coverage when she left. Finally I said, " it really sucks to be You". At that point my wife hit me and I shut up.
The whole purpose of these Townhall meetings is purely political just get out the talking points to tell you what a deal I have for you. Shoot, these shysters couldn't make a good used car salesman.
They are not give and take they are one sided and they don't want to hear what you have to say and their mind is made up. So much for listening to your constituents. The only time they need us is to vote for them...well screw that I vote for anybody that is running against these idiots.
Posted by: Mark at August 11, 2009 06:08 PM
---
Thanks for the report, Mark!
I think I know why Spector said there was no Senate Bill to read. I think that was their daily talking point because I caught McCaskill saying that, too, but she actually explained herself.
She said they have some 600 page thing still in committee that we can see on some .gov site. She said the House is who has the 1100 page monster and its not a bill yet, either, it hasn't been voted on except to come out of committee. Tomatoes, tomaatoes, you know what I mean? Today's deflection of the issues. That shit IS written in those "potential" bills, and the scarier part is the vague parts of those bills.
Spector has the talking point, he just doesn't know why he's supposed to say it...lol.
Posted by: Eden at August 11, 2009 07:32 PM
---