« To Create New Jobs Businesses Learn To Diversify and Expand | Main | Obama & Friends: History of Radicalism »
August 19, 2009
Transparent .......Not Obama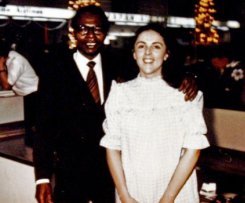 Ann Dunham with Barack Obama Sr. during his return visit to Hawaii in about 1971. The couple divorced in 1964.

Obama's parents didn't live at newspaper birth address
Barack's dad had bachelor pad, mother left Hawaii with baby
By Jerome R. Corsi

Additional documents uncovered by WND support a previous report that President Obama's parents did not live together as husband and wife at the Honolulu address listed in birth announcements in two local newspapers.
Both newspapers, the Honolulu Advertiser and the Honolulu Star-Bulletin, carried the announcement that Barack Obama Jr. was born Aug. 4, 1961, to Mr. and Mrs. Barack H. Obama, residing at 6085 Kalanianaole Highway in Honolulu, Hawaii.
Additional research has established that the grandparents, Madelyn and Stanley Dunham, lived at 6085 Kalanianaole Highway, not Barack Obama Sr. and Ann Dunham.
Moreover, Mr. and Mrs. Obama apparently did not live together after their marriage, with Dunham evidently remaining in the rented 6085 Kalanianaole Highway house.
Barack Obama Sr. lived alone at an 11th Avenue address in Honolulu, closer to the university. Dunham left Hawaii for Seattle in August 1961, the month of Barack Obama Jr.'s birth, to study at the University of Washington.
WND can find no listing in the Polk directories to document Dunham and Barack Obama Sr. ever living at the same address.
As WND previously reported, according to an affidavit from private investigator Jorge Baro, the neighbor who has lived at 6075 Kalanianaole Highway since before Obama was born had no recollection of the family next door having a black child born to a white mother.
Very likely, the neighbor, Beatrice Arakaki, did not recall the Obama family because the primary residents were the grandparents, the Dunhams.
At most, Ann Dunham Obama and her son lived at 6085 Kalanianaole Highway only a few days, and there is no evidence Barack Obama Sr. ever lived there, despite the address having been listed in the Honolulu newspapers as the residence of the parents.
After Dunham left for Seattle, Barack Obama Sr. likely would have lived at his 11th Avenue address.
A search of the Polk's Directory of Honolulu for 1961-1962 indicates 6085 Kalanianaole Highway was being rented by the grandparents. Madelyn L. Dunham is listed as a loan interviewer and escrow agent at the Bank of Hawaii, and Stanley A. Dunham is listed as a manager with Pratt Furniture.

In a separate listing, Ann S. Obama, Obama's mother, is identified as a student living at the 6085 Kalanianaole Highway address; Barack H. Obama, her husband, is listed as a student living at 625 11th Avenue.
As WND previously reported, a Honolulu title search documented 6085 Kalanianaole Highway was purchased in 1958 by Orland Scott Lefforge, a University of Hawaii professor, and his wife/companion Thelma Young, who remained owners into the 1970s.
The Polk Directory shows Lefforge and Young living at 6085 Kalanianaole Highway in 1963, not when they purchased the home in 1958.

PLEASE CLICK HERE for continued article and added newspaper clippings.

How Did Obama Get To Washington 15 Days After His Birth?
How Did Obama Get To Washington 15 Days After His Birth? Joseph Farah, Editor-in-Chief, Chairman, CEO and founder of World Net Daily on the Bill Cunningham Show.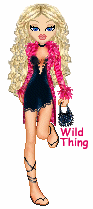 Wild Thing's comments...........
Oh, if we could only put him under a truth spell....Sodium Pentothal. What doozies he would tell us about.

This latest article is strong circumstantial evidence that he probably wasn't born in Hawaii.
OK here is my tin foil hat. haha but there are so many questions and information keeps coming little by little. All the people in Obama's life were communists, his mom, his birth father if it really was his birth father, Frank Davis his mentor etc. Here is a what if........
and just some thoughts and questions.......

I don't understand their finances. This house was supposed to have been an expensive house. Where did they get the money? If they had so much money...why didn't they help Ann go with Sr to Harvard? They were communists,did someone in the communist party back them, back his birth father? If that happened would the CIA have been involved in some way like undercover type thing. I know tin foil hat time, but sheesh none of this is simple, so many things not connecting and so many lies we find out about. There has to be something really bad for Obama NOT to do what he is supposed to about the birth certificate which is what we think it is that is he NOT qualified to even run for President.
Back in those days the FBI and CIA took communists seriously, hell today they are members of Congress and the Senate. But back then even movies were made about dark meeting places and spies and the CIA and KGB.
Obama is like this nothing.... THING. Too many things hidden and locked away from anyone to be able to see. That alone causes one to question everything about this guy. It is NOT normal even if he had bad grades that would not be a good enough reason to keep them from the public.
IF... he was born in Hawaii and is still hiding the certificate, I'd think the most likely reason is that it undermines his story in Dreams of my Father, which is what vaulted him into Chicago politics in the first place.
If the book was a lie (and maybe not even written by him we have read that Bill Ayers may have written one of them like a ghost writer), then what else about him is a lie?

Here is the other thing to consider is this:
Sr had a scholarship. He had to LIE on that marriage application to get married. He could have lost his scholarship and been booted out of the country.
So IF they did get married...who promised him that he would have no problems so that he would go along with the charade.
Let's say the CIA was involved with the family.
Now look at Rahm's family. There is a radical story there with his father being part of the underground. Likely has Mossad connections. Has the same last name as the man who identified Eichmann so he could be tried for War Crimes - though Rahm's father supposedly claims they weren't related. Non-relative went to Switzerland after Eichmann started making threats about the emigration scheme. Rahm's father went to School in Switzerland. Stopped for a while to try to smuggle guns to the underground from Czech. Interrupted his training to become a medic in the 1948 War.
Rahm's Granddaddy was a Union Organizer in Chicago...
So what are people that have been involved with the CIA and the Mossad or some equivalent...doing in power...and why such an Anti-Israel stance?

I have no idea, I am just writing things we have learned and my thoughts. Heck I still am amazed that he couldn't remember where he met Michelle at...and that the media, of course, covered for him (oh...he was tired!!!). But it was a whopper; easily documented in his own book!!!

....Thank you Mark for sending this to me.


Mark
3rd Mar.Div. 1st Battalion 9th Marine Regiment
1/9 Marines aka The Walking Dead
VN 66-67


Posted by Wild Thing at August 19, 2009 08:46 AM
---
Comments
Magarret and Danno should crack this case Wild Thing! This is so true that it's a national disgrace!! HAWAII 5-0 UP !!!
- Proud to be birthers...
Posted by: darthcrUSAderworldtour07 at August 19, 2009 10:17 AM
---
When my son was born in England, my hometown newspaper in New York had a birth announcement about it. It listed my address as my parents house.
Posted by: BobF at August 19, 2009 03:21 PM
---
Eventually something earth shattering will be found out about obama that may end his presidency. His associations with radicals as shown in the above post should have prevented his presidential cadidacy, but he had some mighty big dollars supporting him and the average voter doesn't show much awareness of their candidates.
Posted by: TomR at August 19, 2009 05:43 PM
---
The Emanuelle brothers remind me of the stories told of a group of Jews in the concentration camps. They were the Sonderkommandos, Special Squads, They were assigned or volunteered for this, what they did was betray their fellow man, for the sake of warm clothing, better food and life.

The Jewish Sonderkommandos (special squads) who become part of the Nazi extermination machine, stripping the corpses, removing valuables and even, in some cases, lying to the victims as they entered the gas chambers.
These two Emanuelle brothers would sell their soul for a part of this regime. Doesn't matter communist or Nazi same thing, they think of themselves and no one else. They are lying maggots and no better than those leeches at the Camps, who sold out their friends and neighbors for scraps.
Posted by: Mark at August 19, 2009 08:02 PM
---
Darth, yesss Hawaii 5-0 UP
Posted by: Wild Thing at August 20, 2009 03:25 AM
---
BobF., thanks so much for the information.
Posted by: Wild Thing at August 20, 2009 03:26 AM
---
Tom, that really could happen that way.
If it takes that long it is ok with me.
I just don't want it to have the left
making changes to our Constitution to
cover for Obama, that scares me.
Posted by: Wild Thing at August 20, 2009 03:28 AM
---
Mark, your so right about the Emanuelle
brothers. That was great how you put that.
Posted by: Wild Thing at August 20, 2009 03:32 AM
---