« Barney Frank Vs. Voters at Townhall Meeting | Main | "Back on Uncle Sam's Plantation" by Star Parker »
August 19, 2009
Sarah Palin Smackdown to Obama for Brazilian Offshore Oil Development and See Soros Connection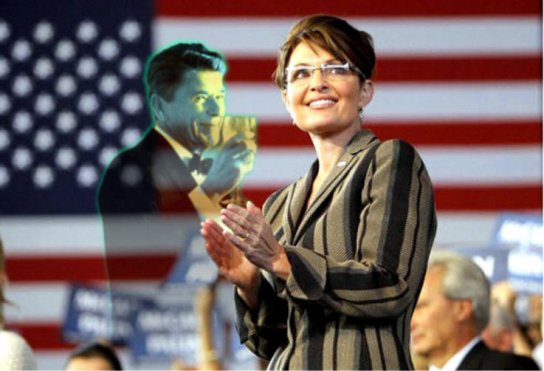 Sarah Palin pummeled Team Obama over the news yesterday that the government will fund Brazilian offshore oil development and research but deny US companies access to oil deposits off our own shores.
Today's Wall Street Journal contains some puzzling news for all Americans who are impacted by high energy prices and who share the goal of moving us toward energy independence.
For years, states rich with an abundance of oil and natural gas have been begging Washington, DC politicians for the right to develop their own natural resources on federal lands and off shore. Such development would mean good paying jobs here in the United States (with health benefits) and the resulting royalties and taxes would provide money for federal coffers that would potentially off-set the need for higher income taxes, reduce the federal debt and deficits, or even help fund a trillion dollar health care plan if one were so inclined to support such a plan.
So why is it that during these tough times, when we have great needs at home, the Obama White House is prepared to send more than two billion of your hard-earned tax dollars to Brazil so that the nation's state-owned oil company, Petrobras, can drill off shore and create jobs developing its own resources? That's all Americans want; but such rational energy development has been continually thwarted by rabid environmentalists, faceless bureaucrats and a seemingly endless parade of lawsuits aimed at shutting down new energy projects.
I'll speak for the talent I have personally witnessed on the oil fields in Alaska when I say no other country in the world has a stronger workforce than America, no other country in the world has better safety standards than America, and no other country in the world has stricter environmental standards than America. Come to Alaska to witness how oil and gas can be developed simultaneously with the preservation of our eco-system. America has the resources. We deserve the opportunity to develop our resources no less than the Brazilians. Millions of Americans know it is true: "Drill, baby, drill." Alaska is proof you can drill and develop, and preserve nature, with its magnificent caribou herds passing by the Trans Alaska Pipeline System (TAPS), completely unaffected. One has to wonder if Obama is playing politics and perhaps refusing a "win" for some states just to play to the left with our money.
The new Gulf of Mexico lease sales tomorrow sound promising and perhaps will move some states in the right direction, but we all know that the extreme environmentalists who serve to block progress elsewhere, including in Alaska, continue to block opportunities. These environmentalists are putting our nation in peril and forcing us to rely on unstable and hostile foreign countries. Mr. Obama can stop the extreme tactics and exert proper government authority to encourage resource development and create jobs and health benefits in the U.S.; instead, he chooses to use American dollars in Brazil that will help to pay the salaries and benefits for Brazilians to drill for resources when the need and desire is great in America.
Buy American is a wonderful slogan, but you can't say in one breath that you want to strengthen our economy and stimulate it, and then in another ship our much-needed dollars to a nation desperate to drill while depriving us of the same opportunity.
- Sarah Palin

Obama Underwrites Offshore Drilling

h/t GatewayPundit
You read that headline correctly. Unfortunately, the Obama Administration is financing oil exploration off Brazil.
The U.S. is going to lend billions of dollars to Brazil's state-owned oil company, Petrobras, to finance exploration of the huge offshore discovery in Brazil's Tupi oil field in the Santos Basin near Rio de Janeiro. Brazil's planning minister confirmed that White House National Security Adviser James Jones met this month with Brazilian officials to talk about the loan.
The U.S. Export-Import Bank tells us it has issued a "preliminary commitment" letter to Petrobras in the amount of $2 billion and has discussed with Brazil the possibility of increasing that amount. Ex-Im Bank says it has not decided whether the money will come in the form of a direct loan or loan guarantees. Either way, this corporate foreign aid may strike some readers as odd, given that the U.S. Treasury seems desperate for cash and Petrobras is one of the largest corporations in the Americas.
But look on the bright side. If President Obama has embraced offshore drilling in Brazil, why not in the old U.S.A.? The land of the sorta free and the home of the heavily indebted has enormous offshore oil deposits, and last year ahead of the November elections, with gasoline at $4 a gallon, Congress let a ban on offshore drilling expire.
The Bush Administration's five-year plan (2007-2012) to open the outer continental shelf to oil exploration included new lease sales in the Gulf of Mexico. But in 2007 environmentalists went to court to block drilling in Alaska and in April a federal court ruled in their favor. In May, Interior Secretary Ken Salazar said his department was unsure whether that ruling applied only to Alaska or all offshore drilling. So it asked an appeals court for clarification. Late last month the court said the earlier decision applied only to Alaska, opening the way for the sale of leases in the Gulf. Mr. Salazar now says the sales will go forward on August 19.
This is progress, however slow. But it still doesn't allow the U.S. to explore in Alaska or along the East and West Coasts, which could be our equivalent of the Tupi oil fields, which are set to make Brazil a leading oil exporter. Americans are right to wonder why Mr. Obama is underwriting in Brazil what he won't allow at home.

Who else besides Obama has taken an interest in Petrobras?
George Soros Cut Petrobras Stake in Second Quarter

His New York-based hedge-fund firm, Soros Fund Management LLC, sold 22 million U.S.-listed common shares of Petrobras, as the Brazilian oil company is known, according to a filing today with the U.S. Securities and Exchange Commission. Soros bought 5.8 million of the company's U.S.-traded preferred shares.
Soros is taking advantage of the spread between the two types of U.S.-listed Petrobras shares, said Luis Maizel, president of LM Capital Group LLC, which manages about $4 billion. The common shares were 21 percent more expensive than preferred today, according to data compiled by Bloomberg. …
Petrobras preferred shares have also a 10 percent additional dividend, said William Landers, a senior portfolio manager for Latin America at Blackrock Inc.
"Given that there will most likely never be a change in control in the company, I see no reason to pay a higher price for the common shares." Brazil's government controls Petrobras and has a majority stake of voting shares.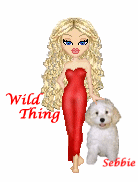 Wild Thing's comment...........
Petrobras makes up 23% of George Soros' financial portfolio!
Sarah Palin was one intelligent and capable person in the last presidential race. Sarah delivers another eloquent smackdown to the Kenyan usurper.
She's not afraid of his Marxist ass. Notice she doesn't even call him President, she calls him Mr. Obama, or the Obama White House..AWESOME. She does have to be politic. She stopped short of calling him a white-hating, racist, long-legged mac-daddy. I would love to see Rev. Manning making the rounds on the 2010 campaign trail. heh heh
Obamacare has been front and center in the public eye for weeks now.
Lurking in the back rooms of Washington is Cap & Trade. It has worked its way thought The House of Representatives. This dangerous monster is still around, it deserves as much scrutiny by the taxpayers as health care.
Posted by Wild Thing at August 19, 2009 03:28 PM
---
Comments
Sarah is giving him more respect than he gave President Bush. During last years debates, Obama continually refered to President Bush as George Bush. Since Obama didn't render President Bush proper respect, there's no way I'm going to render it to him.
Posted by: BobF at August 19, 2009 05:27 PM
---
I agree in the comments by Sarah Palin, WSJ, GatewayPundit, and WT.
Let me append two previously written comments of the Waxman-Markey Climate Change Bill:
(1) Secretary Chu has two major interests, first, an advocate of the still unproven AGW theory and a defender of the Waxman-Markey Energy Bill, and second, to be viewed as a nerd, these two major interests by Steven Chu is at play during his commencement speech at Cal-Tech, June ´09, at http://blogs.knoxnews.com/munger/2009/06/chus_speech_for_caltech_grads.html, http://pr.caltech.edu/commencement/, and at http://blogs.knoxnews.com/munger/2009/08/secretary_chu_on_the_daily_sho.html, but little interest in the US nuclear deterrence, and the nuclear weapons complex (NWC).
Dr. Chu never submit any economic data, e.g. the economic consequences of the Waxman-Markey Bill, but here´s some help by the Heritage Foundation, "The Economic Consequences of Waxman-Markey: An Analysis of the American Clean Energy and Security Act of 2009," at http://www.heritage.org/Research/EnergyandEnvironment/cda0904.cfm:
(1.1) In particular, the Heritage analysis projects that by 2035:
- Gasoline prices will rise 58 percent (or $1.38) above the baseline forecast, which already contains price increases;
- Natural gas prices will rise 55 percent;
- Heating oil prices will rise 56 percent;
- Electricity prices will rise 90 percent;
- A family of four can expect to pay $1,241 more for energy costs per year;
- Including taxes, a family of four will pay $4,609 more per year;
- A family of four will reduce its consumption of goods and services by up to $3,000 per year, as its income and savings fall;
- Aggregate GDP losses will be $9.4 trillion;
- Job losses will be nearly 2.5 million; and
- The national debt will rise an additional $12,803 per person.
(All figures are in constant 2009 dollars.) (pp. 13-14.)
(1.2) Appendix 3, State Results
How the Waxman-Markey Bill Would Affect the States
Florida
Average Personal Income Loss, 2012-2035 (in Millions): -$6,920
Average GDP Loss, 2012-2035 (in Millions): -$16,806
Average Non-Farm Job Loss, 2012-2035: -66,938 (p. 21.)
(2) The leftist bias, at http://www.factcheck.org/2009/05/cap-and-trade-cost-inflation in its short and loose format doesn´t provide an in-depth analyze as the Heritage report does of the economic consequences of the Waxman-Markey Bill, with debunking of the claims by the EPA study and the CBO study on page 13, as well.
And further; As Dr. James Jay Carafano says in his, "National Security Not a Good Argument for Global Warming Legislation," at http://www.heritage.org/Research/EnergyandEnvironment/wm2572.cfm, but to fold the AGW theory and national security into each other, will make us less prosperous, less secure, and increase the actual cost for real national security, as, defense, nuclear deterrence, and homeland security.
And finally; Russia, China, India, and Australia won´t sign on to this still unproven AGW theory, e.g. Carbon Tax, and the Senate should vote no to the Waxman-Markey Bill, or future similar bills with the same bad content, as the Senate did in 1999 when the Senators rejected US ratification of the CTBT, with a vote of 51-48. (Thanks, Senate.)
Posted by: Anon at August 19, 2009 07:52 PM
---
She's going to start drawing heavy fire now. She's hitting Barry back twice as hard, only a pitbull with lipstick can do that.
This may well be the coming out of Sarah Palin Candidate for 2012.
Get some, girl.
Posted by: Mark at August 19, 2009 09:56 PM
---
Remeber when she stepped down, all the talk and speculation about what she would do next, whether she would fade from the scene, etc..
Well folks look what is happening. She has freed herself to be able to speak as a private citizen and is doing a great job.
Is ther anyone out there, who knows anything about the history of this woman, who is surprised?
She is doing what she has always done, when she felt there was a problem, that she could have a part in solving. She mounts a charge, based upon irrefutible facts, that is call out those in office. In so doing she is rallys supporters around and behind her. When the time is right, and she will know when that time is, she will declare herself a candidate for a National Office.
One Smartr and Classy Lady, this one.
They don't call her "Sarah Barracuda" for nothing.
Posted by: SEAN. at August 20, 2009 01:23 AM
---
BobF., Obama wouldn't show even God
respect I don't think.
I know what you mean, but I was
glad not to see him refereed to as
President.She did it her way and like
saying Obama White House, in a way that
is a slam by not calling him President.
Posted by: Wild Thing at August 20, 2009 02:45 AM
---
Anon, thank you for the information and
links.
Posted by: Wild Thing at August 20, 2009 02:50 AM
---
Mark, big smile, yess your right.
Posted by: Wild Thing at August 20, 2009 02:51 AM
---
SEAN, yes you are soooo right!!
Well said SEAN!!
I love this so much, straight, direct
and right on target.
Posted by: Wild Thing at August 20, 2009 02:53 AM
---