« Rep. Michele Bachmann Discusses Dr. Ezekiel J. Emanuel (death-care) Who Is Rahm Brother | Main | Houston Doctors "jammed" a Town Hall Meeting to Protest Obamacare »
August 08, 2009
Sarah Palin Says Obama's Plan to Overhaul Health Care is 'Evil'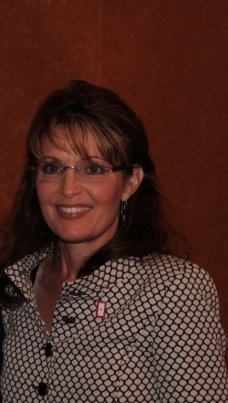 Sarah Palin at first apperance since resignation
NRA's XVIII Gun Collectors Seminar in Anchorage, Alaska on Saturday night, August 1, 2009.

Palin Says Obama's Plan to Overhaul Health Care is 'Evil'

ANCHORAGE, Alaska
Former Alaska Gov. Sarah Palin called President Obama's health plan "downright evil" Friday in her first online comments since leaving office, saying in a Facebook posting that he would create a "death panel" that would deny care to the neediest Americans.
"Who will suffer the most when they ration care? The sick, the elderly, and the disabled, of course," the former vice Republican presidential candidate wrote on her Facebook page, which has nearly 700,000 supporters.
"The America I know and love is not one in which my parents or my baby with Down Syndrome will have to stand in front of Obama's 'death panel' so his bureaucrats can decide, based on a subjective judgment of their 'level of productivity in society,' whether they are worthy of health care. Such a system is downright evil," Palin wrote.
An e-mail sent to Palin's spokeswoman to confirm authorship was not immediately returned Friday.
Obama, a Democrat, campaigned on a promise of offering affordable health care to all Americans. He has proposed a system that would include government and private insurers.
Republicans say that private insurers would be unable to compete, leaving the country with only a government-run health program. They warn that could leave Americans with little control over their health care.
Republican criticism has included claims that the reform plans will lead to rationing, or the government determining which medical procedures a patient can have. However, millions of Americans already face rationing, as insurance companies rule on procedures they will cover.
Denying coverage for certain procedures might increase under proposals to have a government-appointed agency identify medicines and procedures best suited for various conditions.
In the posting, Palin encouraged her supporters to be engaged in the debate. "Nationalizing our health care system is a point of no return for government interference in the lives of its citizens. If we go down this path, there will be no turning back," Palin wrote.
"Let's stop and think and make our voices heard before it's too late," the posting said.
Palin resigned as Alaska governor on July 26 with nearly 18 months left in her term. She cited not only the numerous ethics complaints that had been filed against her also her wish not to be a lame duck after the first-term governor decided not to seek re-election next year.
Palin, popular with conservatives in the Republican party, has said she wants to build a right-of-center coalition, and there is speculation she will seek the presidency in 2012. In the two weeks since she resigned, Palin has made only one public appearance, giving a Second Amendment rights speech last Saturday before a gun owners group in Anchorage.
Palin also has been largely silent before Friday's post. She was a voracious user of the social networking site Twitter, and promised to keep her supporters updated with a new private account after she left office. But that hasn't happened, leaving some of her fans begging for updates in the past two weeks.
.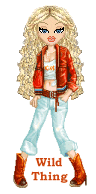 Wild Thing's comment...........
Sarah Palin..100 PERCENT SPOT ON!! God Bless her.
Look at this..... heh heh
From Facebook:
Sarah Palin has 696,341 supporters
and for comparison purposes......
Mitt Romney has 68,000 supporters
Posted by Wild Thing at August 8, 2009 06:47 AM
---
Comments
I like the venue Sarah chose to make her first public appearance as a common citizen, a gun show. This lady knows what America is really about.
Posted by: TomR at August 8, 2009 01:43 PM
---
Again, she's right on the money. The healthcare bill does not allow for children handicapped in any way to be enrolled (so much for covering everyone!). My daughter would not be enrolled because of her being hard of hearing, having turned ankles and being a bit ADHD. This bill needs to DIE! Big time DIE! I can't stress it enough to people--it's all for the government and none for you! Is this the change everyone hoped for? Not me.
Posted by: Lynn at August 8, 2009 02:51 PM
---
Yeah, she sure nailed it. There is a section on "Special Needs Children". How can anyone try to do something like this is just unbelievable. These are the same people who are so concerned about inmates on death row, yet when it comes to the most vulnerable in our society they are the first to want to pull the trigger.
Posted by: Mark at August 8, 2009 04:39 PM
---
Tom, me too, it was a perfect choice. I
bet she picked it because she is comfortable
in that atmosphere. To start off I would
have done the same thing. She is truly
what America is about.
Posted by: Wild Thing at August 8, 2009 06:57 PM
---
Lynn, I agree, some change hoped for.
I sure hope people every day wake up and
see how their wanting change when things
really were so awesome in so many ways
in our country was a big mistake.
Posted by: Wild Thing at August 8, 2009 06:59 PM
---
Mark, thank you for the information.
"There is a section on "Special Needs Children". "
To even have a special section shows they
know it is important and then to have
the plans they have in their is dear
God this is so bad.
Posted by: Wild Thing at August 8, 2009 07:02 PM
---