« A Real Man VP Dick Cheney Makes Statement on CIA Documents/Investigation | Main | Democrat Wanna Be John McCain Gets Booed At His Townhall Meeting »
August 25, 2009
Obama Plans to Desecrate 9/11 With Help of His Friend al Qaeda Sympathizer Lennox Yearwood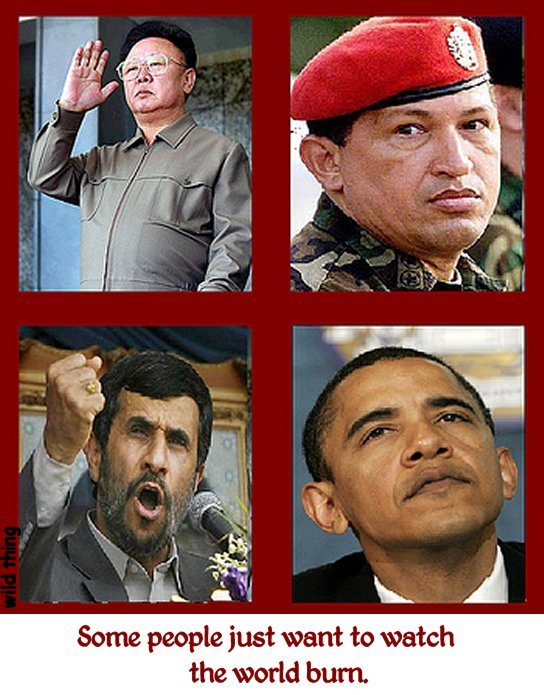 Obama's Plan to Desecrate 9/11
By Matthew Vadum

The Obama White House is behind a cynical, coldly calculated political effort to erase the meaning of the Sept. 11, 2001 terrorist attacks from the American psyche and convert Sept. 11 into a day of leftist celebration and statist idolatry.
This effort to reshape the American psyche has nothing to do with healing the nation and everything to do with easing the nation along in the ongoing radical transformation of America that President Obama promised during last year's election campaign. The president signed into law a measure in April that designated Sept. 11 as a National Day of Service, but it's not likely many lawmakers thought this meant that day was going to be turned into a celebration of ethanol, carbon emission controls, and radical community organizing.
The administration's plans were outlined in an Aug. 11 White House-sponsored teleconference call run by Obama ally Lennox Yearwood, president of the Hip Hop Caucus, and Liv Havstad, the group's senior vice president of strategic partnerships and programs.
Yearwood, who uses the honorific "Reverend" before his name, has been in the news in recent years, usually for getting arrested. After Democrats took back Congress, the rowdy activist was handcuffed outside a congressional hearing in September 2007 when Gen. David Petraeus was to testify. Yearwood told the "Democracy Now" radio program that he wanted to attend the hearing to hear Petraeus give his report. "I knew that when officers lie, soldiers die," he said.
On the Aug. 11 call, Yearwood and other leaders kept saying repeatedly that they wanted 9/11 to be used for something "positive," "forward-leaning," and "productive," said a source with knowledge of the teleconference.
The plan is to turn a "day of fear" that helps Republicans into a day of activism called the National Day of Service that helps the left. In other words, nihilistic liberals are planning to drain 9/11 of all meaning.
"They think it needs to be taken back from the right," said the source. "They're taking that day and they're breaking it because it gives Republicans an advantage. To them, that day is a fearful day."
Color of Change is the extremist racial grievance group that isn't happy that TV's Glenn Beck did several news packages on Van Jones, the self-described "communist" and "rowdy black nationalist" who became the president's green jobs czar after jumping on the environmentalist bandwagon. The White House may be behind a push to destroy Beck by convincing advertisers to stop buying time on his show. Jones was also on the board of the Apollo Alliance, a hard-left environmentalist group that is now running large chunks of the Obama administration. The group has acknowledged that it dictated parts of the February stimulus bill to Congress.
With the help of the Obama administration, the coalition is launching a public relations campaign under the radar of the mainstream media -- which remains almost uniformly terrified of criticizing the nation's first black president -- to try to change 9/11 from a day of reflection and remembrance to a day of activism, food banks, and community gardens.
"The organizing term is to 'go dark.' You don't tell the press, don't tell people you think will tell the press," said the source.
Of course, the annual commemoration of the 2001 terrorist attacks belongs to the entire nation, but President Obama and the activist left don't see it that way. They view the nationwide remembrance of the murder of 3,000 Americans by Islamic totalitarians as an obstacle to winning over the hearts and minds of the American people.
"When you criticize them, they are prepared to say, 'Did you want 9/11 to be another day of selling mattresses, like Presidents Day?" the source said. "They are truly trying to change the American mindset."
They view Sept. 11 as a "Republican" day because it focuses the public on supposedly "Republican" issues like patriotism, national security, and terrorism. According to liberals, 9/11 was long ago hijacked by Republicans and their enablers and unfairly used to bludgeon helpless Democrats at election time.
MSNBC's foremost left-wing bloviator, Keith Olbermann, summed up this ugly perspective the week after the Republican Party convention last year:
"But 9/11 has become a brand name. A Republican campaign slogan. Propaganda of the lowest form. 9/11 has become 9/11 with a trademark logo. "9/11 TM" has sustained a president who long ago should have been dismissed, or impeached. It has kept him and his gang of financial and constitutional crooks in office without -- literally -- any visible means of support. "9/11 TM" has made possible the greatest sleight-of-hand in our nation's history."
On Aug. 4, the White House offered a glimpse into its plans to desecrate 9/11 for political advantage. Jones appeared in a largely ignored 33-minute video posted on the official blog of the White House to discuss the administration's plan to flush 9/11 down the memory hole just as it has tried to do by rechristening the Global War on Terror the "Overseas Contingency Operations."

Of this National Day of Service, Jones says little except that it will be a great opportunity "for people to connect, to find other people in your peer group who are also passionate about repowering America but also greening up America and cleaning up America."
On the same day, Housing and Urban Development Secretary Shaun Donovan, Environmental Protection Agency Administrator Lisa Jackson, and Department of Energy Under Secretary Kristina Johnson and activists held a low-key press conference. At it, Yearwood said the National Day of Service will be "the first milestone" of a larger effort called Green the Block that is attempting to convince Americans that the utopian fantasy of a so-called green economy is possible without turning the U.S. into a Third World country.
"From policy creation to community implementation, the Green the Block campaign wants to see access and opportunity created for all Americans, to build prosperity and a healthier planet for future generations," Yearwood said.
At no time does anyone explain why this National Day of Service has to be held -- of all the 365 days in a year -- on Sept. 11.


Green the Block website
Obama Turns 9/11 Observance Over to al Qaeda Sympathizer
Matthew Vadum, writing in today's American Spectator, blows the cover off Barack Obama's plans to hijack the observance of the 9/11 terrorist attacks by turning it over to the radical leftist Lennox Yearwood of the politically well-connected Hip Hop Caucus. Yearwood calling the war on al Qaeda and the Taliban in Afghanistan in response to 9/11, "immoral".
Yearwood is a Marxist who works closely with other leftist terrorist supporting groups including the ANSWER Coalition, and Code Pink. Yearwood and his anti-American allies have been working to bring about America's defeat in the war on terror.
Obama's White House is no stranger to this crowd. One of Obama's top fundraisers and donors was Code Pink co-founder and Osama bin Laden sympathizer Jodie Evans. (The mainstream media steadfastly refused to investigate Obama's ties to Evans during last year's campaign.)
Yearwood has formed a group called Greening the Block whose policies echo the 'no blood for oil' mantra used by the anti-American left to undermine America's effort to win the war on terror.
Here's a video from October 27, 2007 of Yearwood speaking at a 'No War, No Warming' rally led by Code Pink at the U.S. Capitol. Yearwood accuses the U.S. of waging war "to steal the oil from the Middle East" (isn't that what bin Laden says?)
The annointing of Lennox Yearwood is a signal to our enemies that Obama sides with them and not America on September 11.
Yearwood's bio from his blog at the ACLU:
Rev. Lennox Yearwood, Jr. is the President of the Hip Hop Caucus. In 2004 he was the co-creator of the Vote Or Die! campaign with P. Diddy, and served as Russell Simmons' Political and Grassroots Director. He was also the Executive Director of Hip Hop Voices a program of Voices for Working Families at AFL-CIO. Rev. Yearwood is a nationally recognized activist and community organizer, known in particular for organizing for justice in response to Hurricane Katrina and for his fierce opposition to the war in Iraq.
Yearwood also serves on the board of Progressive Democrats of America
Yearwood is a member of Iraq Veterans Against the War (he did not serve in Iraq). He was a 2nd Lt. in the Air Force Reserve.
In the face of political pressure, the Air Force backed down on kicking him out of the reserve for conduct "clearly inconsistent with the interest of national security."
Rev. Lennox Yearwood victorious in suit against US Air Force over discharge

Barack Obama regarding the 9/11 jihadi attacks:
In one of the "very serious" articles about Mr. Obama, called "Making It," in the current issue of The New Yorker we are treated to his response to 9/11 as published in the September 19th 2001 edition of the Hyde Park Herald:
Even as I hope for some measure of peace and comfort to the bereaved families, I must also hope that we as a nation draw some measure of wisdom from this tragedy. Certain immediate lessons are clear, and we must act upon those lessons decisively. We need to step up security at our airports. We must reexamine the effectiveness of our intelligence networks. And we must be resolute in identifying the perpetrators of these heinous acts and dismantling their organizations of destruction.
We must also engage, however, in the more difficult task of understanding the sources of such madness. The essence of this tragedy, it seems to me, derives from a fundamental absence of empathy on the part of the attackers: an inability to imagine, or connect with, the humanity and suffering of others. Such a failure of empathy, such numbness to the pain of a child or the desperation of a parent, is not innate; nor, history tells us, is it unique to a particular culture, religion, or ethnicity. It may find expression in a particular brand of violence, and may be channeled by particular demagogues or fanatics. Most often, though, it grows out of a climate of poverty and ignorance, helplessness and despair.
We will have to make sure, despite our rage, that any U.S. military action takes into account the lives of innocent civilians abroad. We will have to be unwavering in opposing bigotry or discrimination directed against neighbors and friends of Middle Eastern descent. Finally, we will have to devote far more attention to the monumental task of raising the hopes and prospects of embittered children across the globe—children not just in the Middle East, but also in Africa, Asia, Latin America, Eastern Europe and within our own shores.
Senator Barack Obama, September 11th 2008
"Today, we honor the memory of the lives that were lost on September 11, 2001, and grieve with the families and friends who lost someone they loved in New York City, at the Pentagon, and in Shanksville, Pennsylvania. We will never forget those who died. We will always remember the extraordinary efforts of our firefighters, police and emergency responders, and those who sacrificed their own lives on Flight 93 to protect their fellow Americans. And we give thanks for the Americans defending us every day in our communities at home, and in our military abroad.
"On 9/11, Americans across our great country came together to stand with the families of the victims, to donate blood, to give to charity, and to say a prayer for our country. Let us renew that spirit of service and that sense of common purpose. Let us remember that the terrorists responsible for 9/11 are still at large, and must be brought to justice. Let us resolve to defeat terrorist networks, defend the American homeland, stand up for the enduring American values that we cherish, and seek a new birth of freedom at home and around the world."
.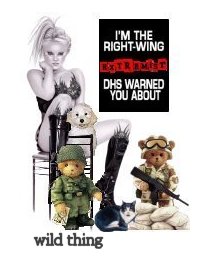 Wild Thing's comment......
This POS can not leave office soon enough!!!! No matter what terrorist Obama does real Americans will Never Forget 9-11, or any of the other attacks that the terrorists have killed Americans. We will never forget our troops either or our Veterans!
Out of all 365 days of the year, they have to pick that day, 9-11, to make a service holiday...a day to remember the thousands who died at the hands of hateful people...now we are suppose to forget about them and go out and do community service???

After Obama became President he had a bill and now we learn this is part of it. It was the Edward M Kennedy National Service Act HR 1388...The GIVE Act The bill passed, 9/11 is designated as "national service day" until someone repeals it. It was all hidden in the bill.
Language to designate 9/11 as a National Day of Service and Remembrance has been included as an important provision in the Generations Invigorating Volunteerism and Education Act, or GIVE Act, (H.R. 1388)...
Republicans voting for the GIVE Act:
Alexander (TN)
Barrasso (WY)
Bond (MO)
Brownback (KS)
Bunning (KY)
Burr (NC)
Chambliss (GA)
Cochran (MS)
Collins (ME)
Enzi (WY)
Grassley (IA)
Gregg (NH)
Hatch (UT)
Hutchison (TX)
Isakson (GA)
Johanns (NE)
Lugar (IN)
Martinez (FL)..this POS is leaving office early, He has been vile,horrible rino big time a real LaRaza punk
McCain (AZ)
Murkowski (AK)
Snowe (ME)
Specter (PA)
Voinovich (OH)
Wicker (MS)
In The Bill:
'(3) CONSULTATION- The Corporation may consult with and make grants or provide other forms of support to nonprofit organizations with expertise in representing families of victims of the September 11, 2001 terrorist attacks and other impacted constituencies, and in promoting the establishment of September 11 as an annually recognized National Day of Service and Remembrance.'.
And Green is the color of Islam.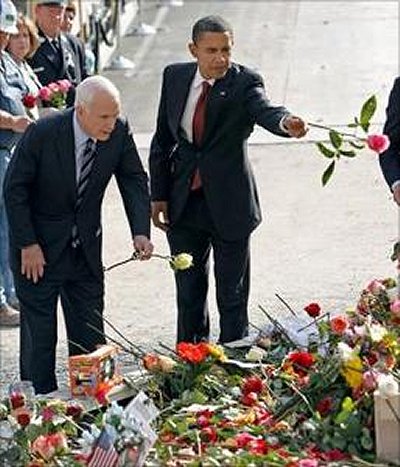 Remember last year during the campaign I posted about when Obama (He also was alone- Michelle was a no show ) and McCain were jointly visting Ground Zero in NYC. McCain (whom I do indeed dislike as many know) lays a wreath with gentle respect with a military demeanor; Obama just throws his down from a distance with an unceremonial toss, much with the same cavalier, piece of sh*t-look he had when they sung the national anthem and he was the only one on the dais not to show respect.
How much longer can this go on before something gives. OMG this makes me so sick, so angry.
Thank you Mark and RAC, for the various links and information about this.
.

......Thank you RAC for sending this to me.

RAC has a website that is awesome. 336th Assault Helicopter Company

13th Combat Aviation Battalion - 1st Aviation Brigade - Soc Trang, Republic of Vietnam



.

....Thank you Mark for sending this to me.

Mark
3rd Mar.Div. 1st Battalion 9th Marine Regiment
1/9 Marines aka The Walking Dead
VN 66-67


Posted by Wild Thing at August 25, 2009 08:55 AM
---
Comments
"I know that when I stand before God on judgment day, I shall not be asked the question posed to Cain, where were you when your brothers blood was crying out to God?"
(Imre Bathory, Hungary - Righteous Gentile, Yad Vashem
This obama will have to deal with.
This September 11, will be the day to officially kick off the Obama, "Hitler Youth" program. The civilian Army, as well funded as the US Military. Where its members will be nothing more that paid thugs, snitches and all out bullys.
Problem: As I see it, we know now there are Millions of Americans who won't go along with this. They have been showing up at Town Hall meetings and voicing there opinions, on Liberty and Freedom. Which obama is bent on taking away from every American all for the glory of a ONE WORLD GOVERNMENT.
Yeah, his intent is to look to the bigger picture, where "Everybody loves each other", or " C-c-c-can't we all just get along". But I will bet a dollar to a donut this will not fly with the American people.
3000+ Americans were slaughtered that day and it will NOT be forgotten. The low life bastards who did this have not paid the price for attacking our country. This low life bastard obama had better understand that too.
Posted by: Mark at August 25, 2009 11:04 AM
---
Very interesting.
"This September 11, will be the day to officially kick off the Obama, "Hitler Youth" program. The civilian Army, as well funded as the US Military. Where its members will be nothing more that paid thugs, snitches and all out bullys."
That money would be much better spent on the military than on Obama's private political army. Do not participate in the Obamajugend.
"Hitlerjugend", or "Hitler Youth" Party / Obama Youth Corp
http://boudicabpi.wordpress.com/2009/01/18/hitlerjugend-or-hitler-youth-party-obama-youth-corp/
Posted by: Bob A at August 25, 2009 11:18 AM
---
I'm thinking oak trees and rope. Big time! But then again, thats because I'm just a conversationist.
Posted by: Eddie (Obama Hater) at August 25, 2009 12:14 PM
---
September the 11th is the day the obama Administration will announce a spending program to increase the AmeriCorps to 250,000 youths. This is the beginning of Obama's "Brown Shirt" Army. Actually it will probably resemble more of a Black Liberation army. This is why we have been buying guns and ammo.
obama has been busy these first 6 months putting together the framework of his program to turn America into a socialist state. His rape of the economy, his czars and his increasing the size of government all go toward weakening America and getting us ready for socialism.
The Democrat controlled Congress is/has been a willing partner. I see one of my senators, Kay Bailey Hutchinson, voted in favor of this GIVE Act. She has acted Rino in the past and many Texans have been leery of her. She is resigning her Senate seat to run for governor of Texas. I have been happy with our present Repub Gov. Rick Perry and was going to vote for him anyway. I hope a lot of Texans find out that KBH voted in favor of this Give Act. I just hope she and Perry don't weaken each other in a hot primary and open the door to a Democrat in the general election. I am angry at KBH for her selfish ego in even trying to unseat a very good Repub governor. I hope a lot of Texans remember her early goof in voting for a gun control issue in the Senate or her silly walk down Pennsylvania Ave arm in arm with Patsy Shroeder in a feminist pride event.
This Sep11 event of Hussein obama is another strike agaist traditionalist America. The attacks of Sep11 are not even ten years old and obama wants us to forget them already. I hope most Americans wake up and get aware of what is taking place.
The MSM will downplay this and cover for obama and his socialist programs. They tested the waters with the healthcare plan and found the reaction to be bitter. The MSM did what they could to minimize the Tea Parties and helped play them up as "mobs". Now we have this internet to help get the real word around. I know that Team Theodore is helping to spread the word.
Keep buying ammo when you can find it.
Posted by: TomR at August 25, 2009 12:40 PM
---
"...This POS can not leave office soon enough!!!!..."..Can't be stated enough!!!!!
Posted by: jan at August 25, 2009 12:43 PM
---
I think many libs will accept the indoctrination of their youngsters by the state. It's just easier for them to lick their master's boot when it's on their necks.
But just remember that it involves something called the "Hip Hop Caucus". Not a wing of MENSA, I don't think.
The graft and corruption alone will doom this bullshit.
Posted by: Rhod at August 25, 2009 03:03 PM
---
Nearly eight years ago, on a beautiful and peaceful September morn, 2,996 Americans, including 120 foreigners, were slaughtered by 19 evil islamo fascists in three states within three hours... Never ever forget!
~AA11~ ~UF175~ ~AA77~ ~UF93~
"Our Father, who art in heaven... deliver US from evil. Amen. Let's Roll!!"
Posted by: darthcrUSAderworldtour07 at August 25, 2009 04:16 PM
---
El Negrito (my new nick name for obama) IMHO is a modern version of Antonio Lopez de Santa Anna in the way he got elected and is now governing. He'll soon have his San Jacinto with this BS, obamacare, his czars/tsars, his gun control policies that will be a lot of congress' undoing as well, and his anti-U.S. Military stance.
I like to use San Jacinto better because Napoleon got away at Waterloo; at San Jacinto, Texian Soldiers captured Santa Anna cowering in a Soldato's uniform.
Oh, and I hope that cochina hutchison gets b*tch slapped by Gov. Perry. She would be nothing more than the negrito's puppet as governor.
El Negrito, means "little black". Which is kind of fitting consdering how he's being such a whiny little b*tch.
Posted by: JohnE PFC U.S. Army at August 25, 2009 08:56 PM
---
Mark, great quote.
I agree, we know about this that Obama wants
but there are millions that don't. They will
when find out about it and when they do
they will feel like we do about 9-11.
My heart aches for the victims families how
outraged they must feel about this too.
Posted by: Wild Thing at August 25, 2009 11:16 PM
---
Bob A.,thanks for the link to your post.

Posted by: Wild Thing at August 25, 2009 11:17 PM
---
Tom, good way to put this, "His rape of the economy". That is exactly what he is doing.
I sure hope Gov. Rick Perry wins. He has
been really good and I have loved his stand
against the things Obama has wanted to do.
Mel Martinez in my State voted for this too
like Hutchinson did. Mel is leaving office
this year very early so that is good. Not
sure who we get next.
Your so right Tom, this is a "strike agaist traditionalist America".
Posted by: Wild Thing at August 25, 2009 11:22 PM
---
Posted by: Wild Thing at August 25, 2009 11:23 PM
---
Rhod, LMAO good one.
"Hip Hop Caucus". Not a wing of MENSA, I don't think."
Posted by: Wild Thing at August 25, 2009 11:24 PM
---
Darth, well said, thank you.
Posted by: Wild Thing at August 25, 2009 11:25 PM
---
JohnE PFC U.S. Army, that was great
thank you.
Posted by: Wild Thing at August 25, 2009 11:27 PM
---
Don't forget everyone, hang your American Flags on Sept 11th to show the commie douchenozzles that we are a force not to be taken lightly.
Posted by: Eddie (Locked & Loaded) at August 26, 2009 10:23 AM
---
John,
What is spanish/mexican for "Half Breed?" That would fit Barry better. Remember, his mom was white.
Posted by: Dave 18Zulu at August 26, 2009 04:11 PM
---