« Obama Lock-Step with Hugo Chavez Moves Toward Formal Cut Off of Aid to Honduras | Main | Florida Student Suspended for Telling Muslim Student To Stand For The Pledge of Allegiance »
August 30, 2009
Marines Will Not Seek to Reinstate Charges Against Top Officer in Haditha Case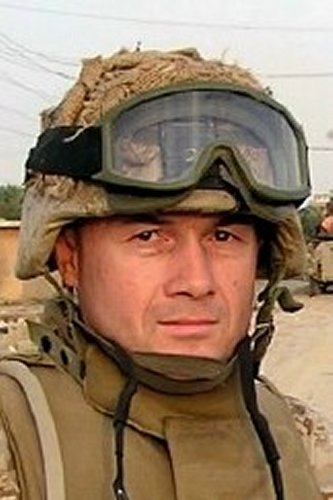 Colonel Chessani has been a scapegoat for 4 years now.
.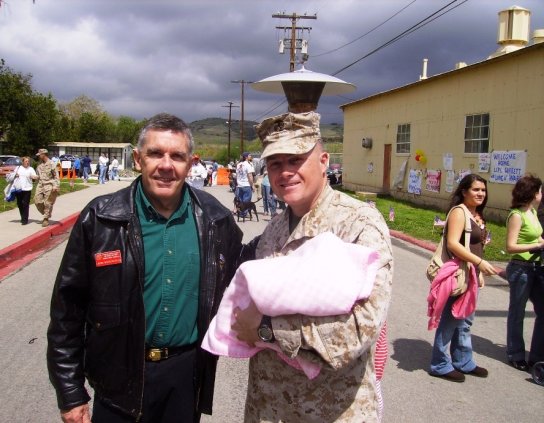 Mustang Captain Don Greenlaw has been a tireless advocate for the freedom of the 3/1 Marines - he is a great man.

MILITARY: No criminal charges in Haditha deaths for Marine officer
Case against Lt. Col. Jeffrey Chessani will go before Board of Inquiry

The Marine Corps has dropped its pursuit of criminal charges against Lt. Col. Jeffrey Chessani, the highest-ranking officer accused of misconduct after 24 Iraqi civilians were slain in the city of Haditha in 2005.
Instead, Lt. Gen. George J. Flynn has decided to handle the matter administratively by appointing a three-member Board of Inquiry that will meet at Camp Pendleton this fall.
The board of Marine Corps officers will determine if Chessani should be reduced in rank if it finds he engaged in substandard performance of duty, misconduct and professional dereliction of duty.
Its finding will serve as a recommendation to the Secretary of the Navy, who will make the final decision.
At stake is Chessani's rank after he retires from the Marine Corps, a retirement that has been on hold pending a decision in the Haditha matter. Chessani's retirement pay will not be affected by any decision to reduce his rank, Marine Corps spokesman Lt. Col. Roger Galbraith said Friday.
Chessani attorney Brian Rooney said his client, who remains on duty at Camp Pendleton as a base security officer, is happy the two charges of dereliction have been dropped.
"Colonel Chessani is relieved that the case is out of the criminal realm where it never belonged because he never did anything wrong," Rooney said. "In order to reduce him in rank, the board has to find there was misconduct and we don't believe it will."
Rooney said Chessani's other attorneys plan to call several witnesses they believe will show he reported the Haditha killings up the chain of command and was never directed by his superiors to order a full-scale probe into the events of that day.
"We expect to present a very robust case to the board," Rooney said.
Former Marine Corps judge and attorney Gary Solis said convening a Board of Inquiry to decide Chessani's fate is a rare step.
"This is beyond unusual," said Solis, who teaches military law at Washington's Georgetown University. "I have never heard of a senior officer being subjected to a Board of Inquiry. My guess is that at worst he will be found to have exercised substandard judgment and be admonished."
Chessani commanded Camp Pendleton's 3rd Marine Battalion, 1st Marine Regiment, at Haditha when the civilians were slain after a roadside bombing that killed one Marine and injured two others on the morning of Nov. 19, 2005.
Several women and children were among the slain when troops led by Staff Sgt. Frank Wuterich stormed several homes where they believed the people responsible for the bombing were hiding.
Military investigators later said none of the slain could be tied to the insurgency, prompting an international outcry that led to criminal charges against eight Marines ---- four triggermen and four officers accused of failing to investigate.
Last year, a military judge ordered the charges against Chessani dismissed, citing the appearance of unlawful command influence. A military appeals court later upheld the dismissal.
Solis said recommendations reached by a Board of Inquiry are generally followed by the Navy Secretary, a civilian appointee.
"I would be very surprised if Colonel Chessani is reduced in rank," Solis said. "This is a man who for 18 years has given great and good service to the Marine Corps and risked his life. I don't think his reward for all that will be anything too severe and he may even escape an admonishment."
As for the remainder of the men charged with criminal wrongdoing in Haditha, most of the cases were dropped before trial. The only defendant to see his case go to trial was found not guilty of lying to investigators and trying to destroy evidence.
With Friday's announcement regarding Chessani, the only remaining defendant is Wuterich, who led his squad on a deadly chase through several homes near the bomb site.
Wuterich's trial on multiple counts of voluntary manslaughter and related charges remains on hold while a military appeals court considers whether CBS News should be forced to turn over outtakes of a "60 Minutes" interview with Wuterich.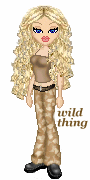 Wild Thing's comment......
This is great news that they won't try to reinstate the charges.
BUT it is unconsionable that they are even considering that travesty of a Board of Inquiry.
The Colonel DID NOTHING WRONG!!!! He shouldn't have to face the consideration of a reduction of rank. A promotion is in order, not a demotion.

And now they should HANG John Murtha for what he said and especially saying it while we are at war. Can't they do something when a person in goverment so obviously sides with the enemy during war time??? GRRRRRR
Only Staff Sgt. Frank Wuterich is left and I'm sure his life is hell.
Posted by Wild Thing at August 30, 2009 06:49 AM
---
Comments
Finally, some sort of resolution. It is sad that JAG is determining the Rules of Engagement in our wars. I have long said that since they want to be involved in battlefield tactic writing, that they should familiarize themselves with the surroundings- by being the point man on a few patrols. With the insight that would offer, I feel sure that they would see things much differently. War is ugly, and will continue to be so, but having JAG officers hanging over our fighting forces is a distraction that will kill them.
nuf sed
Posted by: Frankly Opinionated at August 30, 2009 09:02 AM
---
This is all political. Obama is trying to get something for Murtha 'the scumbag'. But there is nothing there to get.
Nobody has been charged and leastwise courtmartialed. If the Troops, he was in charge of did nothing wrong then where is the foul ? Then his orders were legitimate. But they keep pressing and wasting money.
Why don't these Brass go after the real culprit, Congressman Murtha, the friggin dirtbag that started all this crap.
Posted by: Mark at August 30, 2009 12:27 PM
---
Hell will freeze over two days in a row before Murtha would apoligise or admit he was wrong. I would love to see DoD announce that they were no longer allowing defese related contracts with any company in Murtha's congressional district. That would dry up a lot of financial support and kick backs for the bastard.
I have nothing decent to say about JAG. Suffice it to say that Vice Pres Biden's son is a JAG officer.
Posted by: TomR at August 30, 2009 01:05 PM
---
Murtha should be sued in a class action law suit by the Devil Dogs! Hey Murtha, Lee Harvey Oswald was a Marine too, eh? Murtha should be tried for slander, comforting the enemy and defamation of character, big time.
Posted by: darthcrUSAderworldtour07 at August 30, 2009 05:08 PM
---
Frankly, I agree. I wish when all this
happened the Generals or whatever would
just have said. Hey this is war, these
people are liars ( since they were all lies
about our Marines) and tell Murtha etc. to
go jump in a lake.
Posted by: Wild Thing at August 30, 2009 11:52 PM
---
Mark, I agree, Murtha is the one that started
all of this. GRRRRRRRR
Posted by: Wild Thing at August 30, 2009 11:55 PM
---
Tom, oh wow what a GRAND idea, I would
love that to happen.
Posted by: Wild Thing at August 30, 2009 11:59 PM
---
Darth,your right, There were two lawsuits
that I know of by the Marines. I am not
sure what has happened to them.
Posted by: Wild Thing at August 31, 2009 12:01 AM
---