« Columnist Robert Novak Dies After Battle With Brain Cancer | Main | To Create New Jobs Businesses Learn To Diversify and Expand »
August 19, 2009
Keep the Pressure On! by Col. Bob Pappas, USMC, Ret.

by Colonel Bob Pappas, USMC, Retired
When Jimmy "Caata" moved into the White House in January 1976 it was like the Beverly Hillbillies coming to Washington. From my position at the Pentagon 4E 789 where I served as Special Assistant to Assistant Secretary of the Navy for Manpower and Reserve Affairs, until I left in September 1977, then from more distant observation from Japan then Camp Pendleton, California, the four years of the Carter Administration played out as a combination of comedy and tragedy.
It is not necessary to draw the parallel here, because the similarities of then and now should be obvious. The distinction is that the current occupant is of dubious eligibility to serve, despite "official" statements to the contrary, has zero management experience, and is an ideological socialist if not communist. Despite lopsided support and funding, and all the negative press heaped on John McCain and Sarah Palin, the reality was an election that was relatively close.
Obama promised that he would bring "change" to America leading chants of "yes, we can." He promised to totally change the economic system, (for lemmings, that's from free markets to socialism/communism); to spread the wealth around; to withdraw American forces from Iraq immediately upon becoming President; to immediately close Guantanamo Bay; to focus on and win in Afghanistan; to sit down without preconditions with America's enemies; to "restore" America's place of respect in a malcontent world; to increase the price of energy; to enact universal health care; to rein in the compensation of top level CEOs; to put the brakes on credit card lenders; to not raise taxes one penny on the middle class and etc., to note a partial list.
What Obama had in mind when he promised "total change" was precisely what America is witnessing unfold, the destruction of the greatest economy in the world to be replaced by pervasive government, in short socialism the intermediate step to communism; and he's using Rham Emmanuel's "don't let a good crisis go to waste" as his entrée.
I am no fan of those who manipulate stock prices for their personal benefit to the detriment of average American investors; no fan of Chris Dodd and Barney Frank; no fan of inept regulators, tax cheaters, and lying, cheating bankers; I am no fan of oil and housing speculators and if it were up to me would overhaul banking and financial markets. Aside from that I would cut taxes, reduce the size of government, get it out of the way and let Americans do what they do best, and that is to be innovative and entrepreneurial.
I am also no fan of excessive government programs and self-serving, careerist politicians the latter of which represent the large majority of Washington's political class without regard to party. Left to me, I would invoke the essence of the Declaration of Independence
("We hold these truths to be self-evident, that all men are created equal, that they are endowed by their Creator with certain unalienable Rights, that among these are Life, Liberty and the pursuit of Happiness.--That to secure these rights, Governments are instituted among Men, deriving their just powers from the consent of the governed, --That whenever any Form of Government becomes destructive of these ends, it is the Right of the People to alter or to abolish it,…")
against the present tyranny and reduce to rubble their cozy relationships with special interests represented by lobbyists. Undoubtedly, there are some who deserve the continued support of the silent majority, but they are few and far between. We should follow Jesus' lead, but instead of chasing the money changers out of the Temple, we should drive government thieves out of Washington.
Is it any wonder that American's are angry about the manner which this Administration and Democrat Congress are "rhaming" legislation through without reading, without debate, without the consent of the American people? This is a Republic not a Democracy but one does not expect one's representative to go to Washington, and equipped with the blinding enlightenment gained from the wallets of lobbyists, abrogate their representative function.
Bill Clinton may think that Obama's popularity would rebound with passage of universal health care, but as one American told her representative at a recent town hall meeting, "the sleeping giant has awakened," so, for "Slick Willie" "it 'ain't' goin' back to sleep."
Jimmy "Caata," served one term and so will Obama, then after taking their country back, Americans will undo the damage. In the process Obama and his socialist vision for America will disappear into the dust bin of history forever. For now, Obama urges a fight using his union and ACORN thugs, with his admonition to "push back twice as hard." Okay. This is not Russia 1917, or Germany 1933, and he will get more fight than he bargained for.
KEEP THE PRESSURE ON AND DON'T QUIT!
Semper Fidelis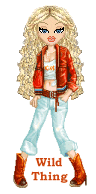 Wild Thing's comment.......
The Col. is absolutley right, he is always so good.

....Thank you Mark for sending this to me.

Mark
3rd Mar.Div. 1st Battalion 9th Marine Regiment
1/9 Marines aka The Walking Dead
VN 66-67


Posted by Wild Thing at August 19, 2009 08:44 AM
---
Comments
OORAH and Amen!
The more we confront this administration, their minions and these career politicians, the more clearly we see what they are made of (integrity and honor just don't make the cut), what is most important to them (it isn't America) and how they view the people they supposedly serve (WE The People - the Evil Mongers).
So unlike those who put on their uniform (and even retired really never took it off).
Posted by: yankeemom at August 19, 2009 09:03 AM
---
THE DIFFERENCE BETWEEN THAN, THE 'CAATA YEARS', AND NOW IS THE FACT THAT THERE IS A MAJORITY FOR THE 'RULING' PARTY IN BOTH HOUSES OF CONGRESS, AND THE MEDIA IS TOTALLY IN BED WITH THE ADMINISTRATION. THIS MAKES THE JOB A LOT TOUGHTER FOR THOSE OF US WHO REALLY CARE ABOUT THIS COUNTRY OF OURS.
THE MAJORITY OF OUR CITIZENRY HAS HAS NEVER BEEN CALLED UPON TO SACRIFICE ANYTHING FOR THE GOOD OF THE COUNTERY. IT HAS ALWAYS BEEN ABOUT "ME". OUR PRESIDENT? IS A PRIME EXAMPLE.
HEREIN LIES THE PROBLEM.
IT'S 'DO YOUR OWN THING',AND 'IF IT FEELS GOOD DO IT', VERSUS THIS NEEDS TO BE DONE TO SAVE THIS SOCIETY AS WE KNOW IT.
HOPEFULLY MORE OF US WILL TAKE THE WORDS OF THE COLONEL AND RISE UP BEFORE IT IS TOO LATE.
Posted by: SEAN. at August 19, 2009 10:39 AM
---
obama will push us too hard for one of his schemes. It may be excessive taxes or maybe it will be excessive "green" regulations. We are still waiting for obama and AttGen Holder to do their gun registering thing. That might be the literal trigger that fires the gun of active revolt.
If obama's administration does survive the full 4 years I agree with the colonel that America can not be rid of obama quick enough.
Posted by: TomR at August 19, 2009 05:57 PM
---
Yankeemom, so true, well said.
"those who put on their uniform (and even retired really never took it off)."
I love it.
Posted by: Wild Thing at August 20, 2009 03:35 AM
---
SEAN, your so right, the majority think
exactly like that.....all about me, me,
me.
Beautifully said SEAN.
Posted by: Wild Thing at August 20, 2009 03:39 AM
---
Tom, yes the gun thing is still in the
wings, and Cap and Trade too.
Posted by: Wild Thing at August 20, 2009 03:41 AM
---